AHO - Automatic Headlight On System Scenario In Bangladesh
Last updated on 02-Nov-2023 , By Saleh
Since the launch of 2017 Edition motorcycles in Bangladesh, one thing got the attention and curiosity of every motorcycle enthusiast of Bangladesh, which is AHO. Many people don't know about it clearly and many others know wrong – so it's time for some discussion about AHO - Automatic Headlight On System.
AHO - Automatic Headlight On System Scenario In Bangladesh
AHO (Automatic Headlight On)
In official terms, AHO means Automatic Headlight On System. There is also an alternative meaning of AHO, which is "Always Headlight On System", which is also the same thing. AHO was first introduced in European Countries as a safety feature, and from the beginning of April, 2017, Indian Government ruled a regulation that every motorcycle built in India must have AHO as standard option. So, from now on, every Indian bike that will enter Bangladesh will have AHO as standard option. Though many people are not happy about this Always Headlight On System, it is a major safety feature.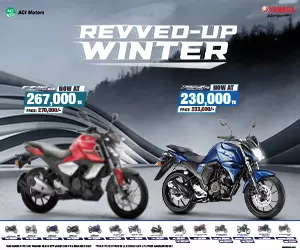 Benefits of AHO
AHO – Automatic Headlight On System was first introduced as a safety feature for mainly motorcycles, and that has always been its greatest purpose. Two wheeler are one of the most dangerous vehicle in everywhere around the world, and usually, most of the accident happens on Motorcycle is because other drivers on the road couldn't see the Rider. AHO ensures that the headlight of the bike remains on from the time the engine is started till the engine is shut down. As a result, whenever a Motorcyclist is riding with the headlight on, cars and other vehicles from opposite direction can easily see him cause of his headlights. This prevents riders from not getting visible by other vehicle drivers and therefore, chances of accidents lessens up. It is more advantageous to powerful motorcycles during overtaking. Four wheeler drivers can recognize the motorcycle in the rear view mirror because of the reflection of the headlamps. At least, they will know something is coming from behind. Thus, AHO helps in reducing motorcycle accidents and increase the rider safety. In the AHO enabled bike, he won't lose the sight or the vision of the road during these – but he will overcome these ups and downs and tricky light conditions.
AHO is a safety feature which was made mandatory in all the BS 4 vehicles by the Supreme Court.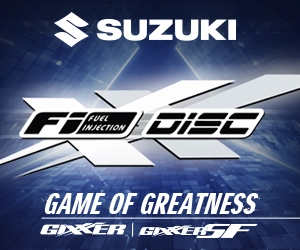 The AHO works on two modes.
Wherever the headlights work on DC, the lights will come on when turn the ignition switch ON. In the case of AC current, the lights will switch on when you start the engine. The only difference is AHO vehicle will not have a head light switch on the handle bar control.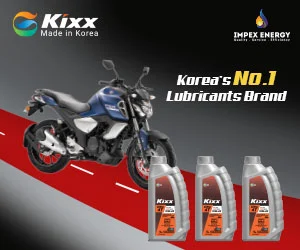 Misconceptions About AHO
Many people got a misconception about AHO that if the headlight of the bike remains on all the time, than it will drain out the battery. But the thing is, it is just a rumor. Modern motorcycles and scooters have good quality battery and Alternator to keep up with all the other modern electrical on the bike. Also, it is pretty basic, the bike is not facing any problem when it is running with its headlight on in the night, so why should it face any problem during the daylight? The alternator of the motorcycle and the battery are always able to support the load of the headlight anytime. To be honest, this will strain two-wheeler batteries a little more, but without hampering the battery in any way. Most modern motorcycles and scooters use advanced battery and alternators system, which can comfortably manage the extra load. This will no way alter fuel economy either. So, no need to sweat.
AHO in Bangladesh
Though the 2017 models of Indian motorcycles are raising curiosity about AHO in Bangladesh, but these are not the first bikes in Bangladesh with AHO as standard. Since last year, there are many motorcycle coming in Bangladesh directly from Thailand and Indonesia, and most of them has AHO as standard. The biggest problem one could face with AHO in Bangladesh is when the motorcyclist is riding, people will shout at him or make various hand gestures towards him to notify him that his headlight is "On". Other than this, there are no cons of the AHO. And hopefully, as new 2017 models of Indian motorcycles are beginning to take the streets, "Always Headlight On" System will soon be a normal matter for everyone.
Also Read: Awarness About BSIV Engine And AHO System - BikeBD
Recently Yamaha Bangladesh Launched FZS FI 2017 Edition & 2 more latest bike with AHO, and before that, There were Sports and Naked Sports Bikes with AHO, such as, Honda CBR150R 2016, Yamaha M-Slaz, etc. Hopefully more motorcycles companies will bring latest and updated motorcycles with latest features and AHO in Bangladesh. AHO - Automatic Headlight On System is a new thing in Bangladesh and also a great safety feature for rider and everyone on the road. Slowly other countries are realizing the importance of AHO, hopefully soon Our government will make this option mandatory to prevent motorcycle accidents.
Thank you all. For further updates keep visiting our website and subscribe to our BikeBD Youtube channel, and also eye on our BikeBD Facebook Fanpage. See you soon with the latest discussion, review & news.
See Available Motorcycle Brands in Bangladesh
See All Updated Motorcycle Prices Here
See Nearest Motorcycle Showroom Addresses To You
Related Article You May Like:
Read By Category:
You might also be interested in