Yamaha FZS V2 17,000 Kilometer Ride Review - Sabbir Hossain
Published On 23-Apr-2020 08:05am , By Raihan Opu
I'm Mohammad Sabbir Hossain, a student at the Bangladesh Institute of Science and Technology. I live in Nawabganj. Yamaha FZS V2 Double Disc Armada Blue is the first bike of my life, and today I'm going to talk about my riding experience with my bike!
Yamaha FZS V2 17,000 Kilometer Ride Review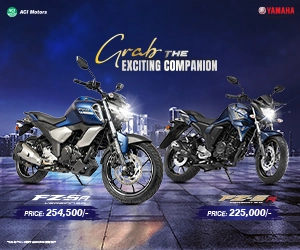 Bike is one of my love from my childhood. I used to ride with my uncle and older brothers on bikes. Since then, I've grown an attraction towards bikes. I learned how to ride a bike with my uncle's bike. After learning about bike riding, I got really interested in buying a bike. I asked my father to buy a bike, but as I am their only son, my father was really scared at first. He did not agree to buy me a bike and forbade me to ride one.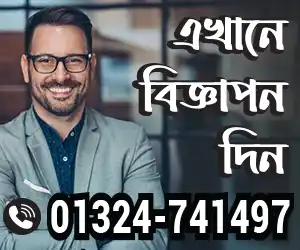 After some time, my father agreed to give me a bike. He wanted to buy me a Bajaj Pulsar 150cc twin disc, whereas my choice was Suzuki Gixxer. BUt, he didn't like the Suzuki Gixxer.
Yamaha FZS FI V2 Dual Disc Review
My father asked my older brothers about which bike will be best for me. They answered with Yamaha, and added that Yama bikes will be really good and long-lasting. So, my dad came home and told me that he would buy me a Yamaha FZ-S bike. Then he gave me the money for the bike, and told me to buy it the next day. I was so excited that I didn't want to wait any longer, so on that very day, I went to the showroom with my father, my elder brother, and some of my friends, and bought the first bike of my life. And, that's how I got my favorite Yamaha FZs V2 Armada Blue Edition.
Some good aspects of the bike:
Awesome looking and colors.
Good mileage.
Braking is very good.
Lots of confidence in Cornering.
Controlling is very good.
Some bad aspects of the bike:
When the bike is long-run in the city, the engine gets hot.
During a long run the performance drops and the engine noise increases.
If the RPM is over 6000, I feel the vibration of the footrest.
though the bike is in the 150cc segment, the top speed is very low on the highway.
Headlight power is very low on the highway
I bought the bike from DS Motors, Yamaha's official dealer point in Dohar, Dhaka. I bought the bike at 2,65,000/- BDT. The Yamaha FZS V2 Armada Blue is a very strong and good looking bike in the 150cc segment. The bike has 5 gears, tubeless tires, muscular looks, really nice color and graphics, dual disc brake to improve the braking efficiency even better!
The seating position and handlebar gives a nice and comfortable ride both in city and highway! I changed the first engine oil at 400 kilometers, and the second one at 1500. I received the first free service from the dealer point at 900 kilometers. After these, I change the engine oil every 1000 kilometers and the oil filter after every 3000 kilometers. I have been using Yamalube 10W40 since the beginning, and it gives a smooth ride.
In the first 2000 km, I got an average mileage of 35-38 km/l. After the break-in-period and the free services, I got 44-48 km/l of mileage in the city, and 52-55 km/l mileage on highway. I think as a 150cc bike, this mileage is really good!
Maintenances:
Clean the air filter regularly
Chain adjustment
Chain lube
Change engine oil at every 1000 km
After changing the engine oil 2-3 times I change the oil filter
Proper tyre pressure
I love my bike a lot, So I do everything I need to do to keep my bike in good health. I try to take proper care of my bike, and I am really happy with it.
My bike runs mostly in the city. Recently I did a long tour from Dohar to Manikganj, and from there to Rajbari and Gopalganj. The tour was about 350+ kilometers of travel, and the braking, cornering, comfort and the highway mileage was really good. But, I felt the lack of ready pickup and top speed on the highway. The top speed I achieved on this bike was 115 KM/h, and it reaches there very smoothly. The lack of ready pickup is really felt on the highway.
Finally, I would like to say that Yamaha FZS V2 Armada Blue performs really good on all sides. I'm really happy to ride this bike. The experience of walking the 17000 km route was wonderful. Finally, one request to everyone, please wear certified helmets to protect yourself, and always follow traffic rules while riding.
To see the details Yamaha price in Bangladesh and Yamaha showroom near you visit BikeBD.Com. Stay with us for more update motorcycle news.
Written by: Sabbir Hossain
Creating a value of life isn't easy. But creating life valuable is easy. So I tried to creating value and make an impact. I like to work in a team that is cooperative and helpful. I like to share my knowledge and skills for the betterment of the company. Always find out the opportunities and use in a proper way.
You might also be interested in