How To Cushion Motorcycle Seat For Comfortable Rides
Published On 13-Dec-2022 10:49am , By Saleh
We all love motorcycles and we love to ride motorcycles. Accordingly, we do personalize our motorcycles doing at least a few modifications or adopting enhancements conferring to our riding pattern, requirement, and personal preferences. Thus most commonly we do some customization to enhance our riding comfort and mostly that starts from the seating arrangements. Therefore, here I am Saleh came to discuss, "how to cushion motorcycle seats for comfortable rides". Let's head in.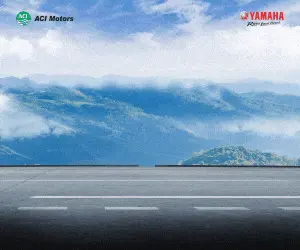 How To Cushion Motorcycle Seat For Comfortable Rides
The seating arrangement of a certain category or type of motorcycle is a very important and significant part that is directly related to the rider's comfort. If the seat is not in a compatible shape, perfectly not aligned for comfortable riding, and not enough cushioned then riding that motorcycle obviously will be the worst experience, especially on the long day rides.
Even on short-distance rides, an incompetently featured seat can be a big pain for a rider. Thus often a rider may go for seat modification or in some extreme cases motor bikers may change their motorcycle and switch to a different model which is very frequent these days. Whatsoever, before switching you can consider our advice and take a look at the solutions here on how to cushion motorcycle seats for comfortable rides below.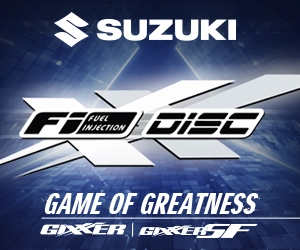 A narrow curve at the front end of a motorcycle seat is a commonly very important feature that ensures better controllability of a motorcycle in tight traffic conditions or in uneven terrain situations. It helps the rider to move forward near the fuel tank and taking smaller spaces between the rider's thighs helps the rider's foot to touch the ground very easily. Further, while cruising, a rider can seat back on the spacious part of the seat. Thus it works as an important comfort feature that helps to better control the bike. So you must ensure that feature to your motorcycle seat.
Lowering the front end of the seat is also very important and now it's an integrated feature of most types of motorcycles. But often in some scrambler and cruiser motorcycles, this feature is absent or a bit compromised, hence a rider may modify and reshape the seat cushion to get down the front end according to his/her comfort level.
Covering with a cushioned layer or soft leather seat cover is a very popular after-buy customization for the motorcycle to a motorcycle rider. It helps to get the machine a personalized look and also helps to cushion better than stock skins if that stiff and hard.
Using high-quality ship skin is another popular customization for long motorcycle adventure riders. Even these days' commuter motorcycle riders are also experimenting with using the ship skin seat covers in western countries and also in Asia.
Using ventilated and grooved spongy seat covers is another good solution for increasing the comfort level of a certain motorcycle seat especially in the hot summer territories and in extremely rainy conditions. These types of seat covers ensure better breathability, therefore, airflow under the rider's buttock as well as also helps to flow out the rainwater easily.
A gel pad layer on the motorcycle seat also can be a greater addition to increasing seating comfort for a long motorcycle rider. Though it's a bit expensive can give better support on long motorcycle trips. Again it's a good option in cold weather situations only as it doesn't help skin breathing or allow any airflow.
Featuring grippe covers is also an important enhancement that is most commonly featured in dirt or adventure bikes. But according to a rider's comfort level and requirement, he/she can add a partial grippe part to the motorcycle seat. It better helps grip the seat in rough terrain conditions and thus the rider can grip the motorcycle easily in uneven conditions.
Customizing the seat height of a motorcycle by re-cushioning is also a very popular modification that allows a rider to ensure his/her own comfort according to his/her requirement or personal preferences. Further, many modern motorcycle manufacturers are now offering seat customizing accessories to their customers, that's really great.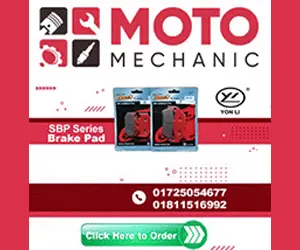 So, riders, here are the most frequently availed motorcycle seat customizing and personalizing options that are globally accepted by motorbikers. Therefore, you can pick a relative option or can implement multiple to fulfill your own comfort requirements. Thus you can avail joyful and comfortable rides even on long motorcycle trips.
You might also be interested in