Why Yamaha FZs Fi V2 Still In Demand In 2022?
Last updated on 01-Oct-2023 , By Arif Raihan Opu
Bangladesh is a populous country that is rapidly expanding. Because of that, we have to deal with greater traffic on the road. As a result, individuals began to maneuver with two-wheelers, with the commuting segment leading the way.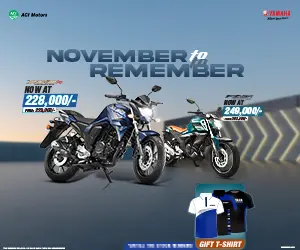 In the commuter segment, Yamaha FZs V2 is one of the leaders in Bangladesh. ACI Motors Ltd the sole distributor of Yamaha launched this motorcycle back in 2017. But why this two-wheeler still has a high demand among the bikers?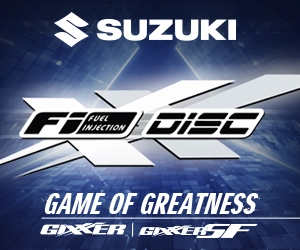 Because of the road conditions, control ability, ease of maneuverability, and fuel efficiency, commuter bikes are the most popular in Bangladesh. In this regard, the Yamaha FZs Fi V2 outperforms its competitors. This bike also has some advanced features that its competitors lack. So, let's find out the reasons why this commuter bike is still popular in 2022?
Control & Balance: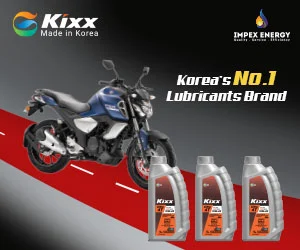 People utilize commuter motorcycles for day-to-day commuting because they are simple to handle, and the Yamaha FZs V2 takes this to the next level. This motorcycle's handlebar is quite elevated and flat. Because of this, the FZs V2 has a smaller turning radius than other vehicles, allowing it to turn in tight spaces.
This second generation of FZs also has an outstanding balance. When you suddenly push the brake lever at high speed, the motorcycle will not slide and will also remain steady.
Engine Longevity:
Yamaha has always been known for its high-quality engines. Their most recent BlueCore technology has completely altered the game. This BlueCore technology saves money on fuel and improves performance. It improves combustion and cooling efficiency while lowering power loss in engines.
In terms of engine longevity, Yamaha is likewise one step ahead. You can easily ride 60K-80K km without touching the engine.
Comfort:
Yamaha FZs Fi V2 is one of the most comfortable vehicles you can ride around. Seating and riding position of this bike is ergonomic. So, you can ride easily for a long time. When you rapidly press the brake lever, you won't feel any pressure on your wrist.
Fuel-Efficient:
Yamaha's latest BlueCore technology is used in this motorcycle, as previously stated. This engine ensures proper fuel usage and gives amazing mileage that you can only imagine.
To ensure fuel efficiency, the fuel injection system balances the compression ratio, air intakes, and combustion flame propagation.
Wider Tyre:
The Yamaha FZs V2 was one of the first motorcycles in Bangladesh to feature a bigger tire section. A wider tire is beneficial in rainy conditions and enhances braking ability. It prevents excessive sliding by increasing road friction.
Build quality:
Yamaha Bikes have consistently high build quality. Yamaha's Research and Development department is dedicated to continuous improvement. You can hardly find any complaints about the build quality. That's why Yamaha FZs V2 is a reliable two-wheeler in the commuter segment. Lets See FZS V2 Price In BD here.
Yamaha FZs V2 is a bike that is meant to provide comfortable riding, smooth engine performance and excellent braking experience. But if you looking forward to quick acceleration and raw engine power then this isn't the bike for you.
Published by Arif Raihan Opu
You might also be interested in