Yamaha Boishakhi Ucchas 1428 Cashback Offer
Published On 01-Apr-2021 12:30pm , By Jahid Hasan Jojo
ACI Motors LTD is the solo distributor of Yamaha Motorcycles in Bangladesh. Yamaha is popular for its premium segment bike models. For the month of April 2021 and the Bengali new year, Yamaha announced a "Boishakhi Ucchas" offer for bikers. In this offer, Yamaha is giving up to 10,000 BDT cashback on their motorcycles.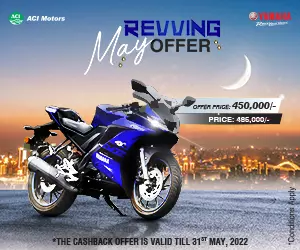 Yamaha Boishakhi Ucchas 1428 Cashback Offer
Boishakhi Ucchas - 1428
[table id=1292 /]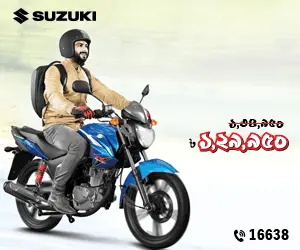 In very recent ACI motors introduce the retro design classic cafe racer Yamaha XSR155. This bike is a game-changer of the cafe racer segment in Bangladesh. The price of this bike is 545,000 BDT and Yamaha is giving 2,500 BDT cashback.
https://www.youtube.com/watch?v=y2i3qna9d7U&t=359s
Yamaha R15 is one of the popular sports bike series in Bangladesh. Right now Yamaha MT15 is also popular in the naked sports segment. Both bike-share same engine and technology. Yamaha is giving 10,000 BDT cashback on both bikes.
FZS is one of the popular series in Bangladesh for its all-around performance. From braking to balance this bike proven its self one of the best in its segment. In the 150cc segment, Yamaha has Yamaha FZS-Fi V2 and V3 both. But ACI is giving an offer only in FZS Fi V3. The price of this bike is 255,000 BDT and they are giving cashback 2,500 BDT.
Without all this Yamaha is giving an offer on Yamaha Fazer and Yamaha Saluto 125 which is one of the stylish 125cc bikes in Bangladesh. Yamaha is giving 7,000 BDT cashback on Fazer and 5,000 BDT cashback on Yamaha Saluto 125.
Unfortunately, there is no offer on Yamaha FZS Fi V2 DD. But if anyone buys Yamaha XSR155 customers will get a Yamaha XSR brand jacket. On the other hand, if anyone buys Yamaha FZS Fi V2 DD or FZS Fi V3 then customers will get a free exclusive t-shirt.
COVID-19 spread again, it's spreading in a very quick time. Everyone should take safety and keep others safe. If possible then avoid public transports and crowded places. For transports, a bike is the safest way of commuting. This offer will help people to get their desired Yamaha bikes. This offer will continue from 1st April to 30th April 2021, which means the entire month of April 2021.
Published by Jahid Hasan Jojo
You might also be interested in