Havoline Bangladesh Sponsored Musdaque Chowdhury For His Next Tour
Published On 17-May-2023 03:19pm , By Arif Raihan Opu
Havoline Bangladesh, a prominent engine oil brand in the automotive industry, continues to demonstrate its commitment to supporting talented individuals across various biking. In an exciting move, Havoline Bangladesh has chosen to sponsor the dynamic and adventurous moto-vlogger, Musdaque Chowdhury.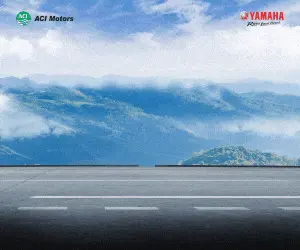 By partnering with Musdaque, Havoline Bangladesh is further establishing its presence in the vibrant world of motorcycling and highlighting the country's love for two-wheeled adventures. In this agreement, Havoline Bangladesh will sponsor Musdaque Chowdhury for his next journey.
Musdaque Chowdhury has captivated audiences with his exhilarating journeys and captivating storytelling as a moto-vlogger. With a passion for motorcycles and exploration, Musdaque has gained a significant following by sharing his thrilling experiences and travel adventures through his engaging video content.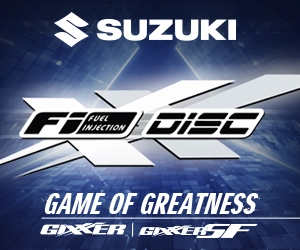 He is the first moto-vlogger from Bangladesh to go on Hajj with his motorcycle. He tried this before all along. But this time he will go with his spouse. Right now the route will go through India, and Pakistan.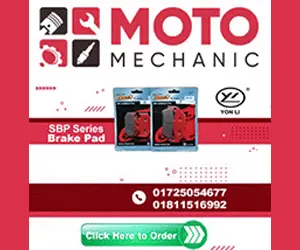 Havoline Bangladesh's sponsorship of Musdaque Chowdhury represents their commitment to fostering passionate individuals and promoting their endeavors. By providing financial support, Havoline Bangladesh enables Musdaque to enhance the quality of his productions, upgrade his equipment, and undertake more ambitious motorcycle expeditions.
Moto-vlogging serves as a source of inspiration and information for motorcycle enthusiasts. Musdaque Chowdhury's engaging content not only entertains but also educates and encourages fellow riders to explore new destinations, practice responsible riding, and discover the thrill of two-wheeled adventures.
Havoline Bangladesh's sponsorship of moto-vlogger Musdaque Chowdhury demonstrates its commitment to supporting passionate individuals and promoting the country's motorcycle culture.
By empowering Musdaque with the necessary resources, Havoline Bangladesh fuels his adventurous spirit and enables him to share the beauty of Bangladesh through his captivating moto-vlogs. This partnership not only inspires motorcycle enthusiasts but also strengthens the bond between Havoline Bangladesh and the vibrant moto-vlogging community. Thank you.
Published by Arif Raihan Opu
Creating a value of life isn't easy. But creating life valuable is easy. So I tried to creating value and make an impact. I like to work in a team that is cooperative and helpful. I like to share my knowledge and skills for the betterment of the company. Always find out the opportunities and use in a proper way.
You might also be interested in