Yamaha Boishaki Offer April 2020 - ACI Motors LTD Bangladesh
Published On 14-Apr-2020 03:25am , By Raihan Opu
Yamaha Motorcycle Bangladesh is offering the Yamaha bike lovers of Bangladesh a chance to purchase Yamaha motorcycles from home with huge cash discounts on their bikes & at the same time, ACI Motors Ltd has announced Yamaha Boishaki Offer April 2020 a new price of Yamaha FZS series in Bangladesh.
Yamaha Boishaki Offer April 2020 - ACI Motors LTD Bangladesh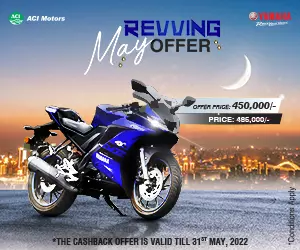 Currently in Bangladesh Yamaha has two versions of FZS, FZS Fi V2 (Dual Disc) & the latest Yamaha FZS FI V3 with ABS. The new price of Yamaha FZS FI V2 (Dual Disc) is 2,25,000 BDT which is a reduction of 6,000 BDT & the new price of Yamaha FZS FI V3 with ABS will be 2,55,000 BDT which is a reduction 8,000 BDT from the original price.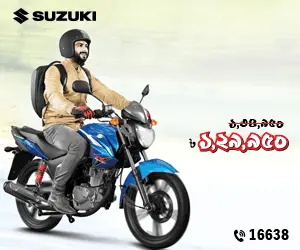 The above price will be valid from 14th April 2020 across all Yamaha authorized dealership in Bangladesh. One year ago when Yamaha FZS FI V3 was launched it used to have a retail price of 2,95,000 BDT!
Yamaha FZS FI V3 Review By Team BikeBD
Currently starting from today if anyone pre-books any motorcycles will be getting cash discount on the percentage of the money he pre-booked. Any customer can pay the full price of the bike, or half or even just 15,000 BDT as booking money to enjoy this cashback offer. You can get this offer in Yamaha Showroom near you.
Conditions: The customer has to send the pre-booking money to the ACI Motors Bank account within 25th April 2020 and customers also have to take delivery of the motorcycle within 7 days after the lockdown is over.
To check all the latest price of Yamaha Motorcycles in Bangladesh Click Here: Bangladesh is going through a very hard time due to COVID-19, we request all bikers to stay home & not to go outside of the house until an emergency arises. Also once coming back from outside please make sure that you wash your hand with soap.
You might also be interested in