TVS Metro ES VS Bajaj Platina ES : Comparison Review
Published On 25-Apr-2017 07:03am , By Saleh
The commuter motorcycle segment in Asian countries is very much a competitive segment. In this segment, the 100cc commuter rules our Bangladeshi motorcycle market. In this commuter market TVS and Bajaj motorcycles, day by day are getting tough in competition. Consequently, we are herewith TVS Metro ES VS Bajaj Platina ES Comparison Review.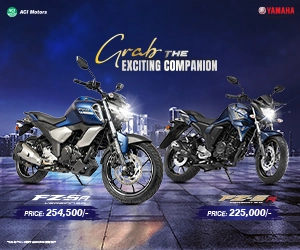 TVS Metro ES VS Bajaj Platina ES Overview
TVS Metro ES VS Bajaj Platina ES both the bike is featured for commuting. Here we should mention the term ES comes from Electric Start. Here both the bike featured with electric starting system in parallel with regular kick starter.
Whatsoever the bikes are designed for better commuting experience within our daily urban and rural life. Being modern commuter bike they not only have commuting features but have different styling and design as regular street bike.
Among the bikes the TVS Metro ES is styled and designed with attractive sporty look and design. It's a small sized light weighted good looking bike. The candy like fuel tank and body panel gave it a nice sporty theme. Therefore no one can ignore its appeal of looks and style.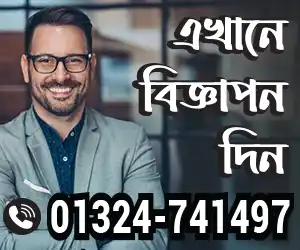 On the counter Bajaj Platina ES is more concentrated on its features. It designed in core concentration of commuting. Its design and styling is quite straight and focused on its core. But one thing is very much sure as its slim and sleek design has a very neat and classy appeal.
In this discussion of TVS Metro ES VS Bajaj Platina ES we see the bikes exteriors are designed quite differently. So their appeal and attraction are quite different. And choice definitely differs people to people. So any commuter user should choose the bike which perfectly matches with his or her personality, taste and need.
TVS Metro ES VS Bajaj Platina ES Specification Comparison
Choosing a commuter upon its capability is a major aspect to consider. Efficiency durability and hassle free performance is very important phenomenon to choose a commuter.
Therefore before going to the core capability comparison we should get the detailed specification to get better view of the bikes. So here is the TVS Metro ES VS Bajaj Platina ES Specification Comparison table.
Specification
TVS Metro ES
Bajaj Platina ES
Engine
Single Cylinder, Four Stroke, Air Cooled, 2-Valve
Single Cylinder, Four Stroke, Air Cooled, 2-Valve, DTS-I with ExhausTEC
Displacement
99.7cc
102cc
Bore x Stroke
51mm x 48.8mm
47mm x 58.8mm
Compression Ratio
9.3:1
Not Found
Maximum Power
7.5PS (5.5KW) @ 7500RPM
8.2 PS @ 7500RPM
Maximum Torque
7.5NM @ 5000RPM
8.6 Nm @ 5000RPM
Fuel Supply
Carburetor
Carburetor, PTE 16
Ignition
A/C Digital CDI
Not Found
Starting
Kick & Electric
Kick & Electric
Clutch
Multi-plate wet Type
Multi-plate wet Type
Chassis Type
Single cradle tubular frame
Tubular Single Down Tube with Lower Cradle frame
Transmission
4 Speed Constant Mesh
4 Speed All down

TVS Metro ES VS Bajaj Platina ES Dimensions

Dimension (Length x Width x Height)
1990mm x 705mm x 1080mm
2000mm x 840mm x 1060mm
Wheelbase
1280mm
1255mm
Saddle Height
Not Found
798mm
Ground Clearance
170mm
190mm
Suspension (Front)
Telescopic hydraulic fork (110mm stroke)
Hydraulic, Telescopic Type, 125mm travel
Suspension (Rear)
Spring loaded hydraulic (78mm stroke)
Trailing arm with co- axial hydraulic shockabsorber & Coil springs. SNS
Tire (Front)
2.75 × 17 -4 Ply rating
2.75*17", 41 P (Tube Tire)
Tire (Rear)
3.00× 17 -6 Ply rating
3.00*17", 50 P (Tube Tire)
Brake (Front)
110mm Drum Brake
110mm Drum Brake
Brake (Rear)
110mm Drum Brake
110mm Drum Brake
Fuel Capacity:
12 Liters
11 Liters
Net Weight
108 Kg
108 Kg
Head Lamp
12V. 35/35W
12V. 35/35W
Battery
12V, 5 Ah
Not Found
Speedometer
Analog speedometer
Analog speedometer
*All the specifications are subject to change upon company rules, policy, offer & promotion. BikeBD is not liable for the changes.
TVS Metro ES VS Bajaj Platina ES General Similarities
After the TVS Metro ES VS Bajaj Platina ES Specification comparison table here we can focus on the core competency of the bikes. From the table now we have the clear idea about the mechanical of the bikes.
Here both the bikes have many similarities so our area of examination is quite narrowed. It's got quite easier to make your decision of buying. Here both the bikes weight, dimension, wheel, rim, tire, braking system all are visually quite very similar. But their performance and capability is another concern.
To be ensured about this issue there is no other alternative rather than the test ride or ownership reviews. Consequently, you can get more information about this issue by searching our test ride and ownership review archive.
But here in this clause we should highlight a difference on rear suspension system of the both bikes. The TVS Metro ES rear suspension comes with single spring assembly. On the counter the Bajaj Platina ES comes with double spring assembly mentioned as SNS. So it seems both of the bikes rear suspension capability is quite different. One more thing the Bajaj Platina ES ground clearance is 20mm more than the TVS Metro ES.
TVS Metro ES VS Bajaj Platina ES Mechanical Competency
Here in the discussion of the mechanical part we can see both the bike have same platform of engine. The engines have the basic similarities of being vertical aligned four stroke air-cooled single cylinder two-valve engine. The TVS Metro ES engine got the 99.7cc and Bajaj Platina ES engine got the 102cc displacement.
But here the differences are Bajaj Platina ES engine produces more power and torque than the TVS Metro ES engine. Considering lower displacement commuter the difference is quite significant. So here Bajaj Platina has the advancement.
Moreover, mileage is another significant issue for a commuter. If we concentrate on the dimension of bore and stroke we will find there are also some differences.
The TVS Metro ES engine is little over square engine which is uncommon in lower capacity engine where it's a simple commuter. So getting efficient combustion at all RPM in such lower power commuter engine is quite tough thing. Consequently here in this commuter engine it may feel vibration while accelerating or on the transition time of gear changing.
On the other side the Platina ES engine is a longer stoke engine. Here the piston or cylinder stroke is longer than the bore which is perfect for a good and efficient commuter. So in this commuter engine achieving necessary compression, perfect combustion with regular fuel and producing power at all RPM is quite easy. Therefore in such engine fuel efficiency and power output ensured effortlessly.
TVS Metro ES VS Bajaj Platina ES – Sum Up
So readers you can understand the strength and weaknesses of the both bike and their engine considering being commuter. But build quality and precision of making is another thing which also influences the quality and performance.
Here both the bike looks definitely good and appealing. But to be frank with my personal opinion if I consider only look, style and design I would have chosen the TVS Metro ES. But if I were a hard core commuter who definitely needs a hassle-free & solid commuter then Bajaj Platina ES would have my ultimate choice. So decision is yours which one matches perfectly with your personality and need.
Therefore, thank you all for having patience presence with us in our TVS Metro ES VS Bajaj Platina ES Comparison Review. Feel free to put your opinion or queries with bellow commentary box. Therefore stay tuned with us for latest news and reviews.
For further updates keep visiting our website and subscribe to our BikeBD Youtube channel, and also eye on our BikeBD Facebook Fanpage. See you soon with the latest discussion, review & news.
See Available Motorcycle & Scooter Brands in Bangladesh
See All Updated Motorcycle & Scooter Prices Here
See Nearest Motorcycle & Scooter Showroom Addresses To You
Related Article You May Like:
Read By Category:
You might also be interested in