Triump Rocket 3: The Biggest Engine Ever Fitted In Any Production Bike
Published On 26-Apr-2021 01:01pm , By Arif Raihan Opu
Triumph shocked the world when they unveiled Triumph Rocket III back in 2004. It was designed to shock the world but it's 2300 cc engine surprised the world. Moving forward Triumph shocked the world with their 2021 mega bike naming it Triumph Rocket 3 a bike now which has even a bigger engine.
Triumph Rocket 3: The Biggest Engine Ever Fitted In Any Production Bike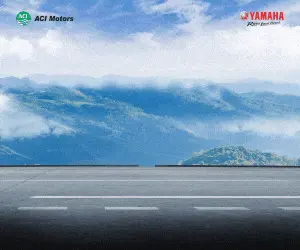 Triumph Motorcycle Ltd is the largest British motorcycle manufacturer. It was established back in 1983. They have a major manufacturing facility in Thailand. They produce bike ranging from 650cc to upto a monsters 2500cc motorcycle.
Which brings us to Triumph Rocket 3, a bike which carries 2500 cc three cylinder engine which produce 167 BHP @ 6000 RPM & a stonking 221 NM of Torque @ 4000 RPM. This is the highest torque figure from any production motorcycle in the world.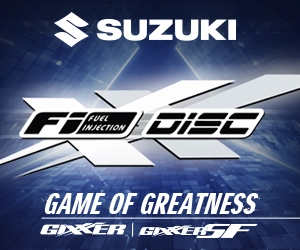 Because this bike has such a big engine which produces so large amount of torque this bike has a drive shaft to move the rear wheel attached with a 6 speed gearbox. You might think that changing gear will be a bit hard with this bike but thanks to the newly added torque assist hydraulic clutch the gear change is now smoother than before.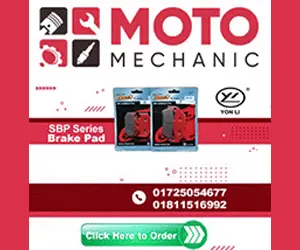 Also Read: All Bike Price In Bangladesh

Yes this bike has an fuel injection system for it to work & instead of convection throttle system this bike has a ride by wire system, similar to something you find in high performance cars.
The bike has two massive round shaped LED headlights at the front of the it, the handle bar of the bike is spread out & it has naked frame so from the outside you can see the engine is coming out of the bike.
The frame of this bike is fully aluminum & the singe sided swing arm is cast aluminum. At the front of the bike there is a Showa 47 mm upside-down cartridge front forks, compression & rebound while they have given the bike 320 mm duel disc brake with 4 piston radial Monobloc calipers.
Get this the size of those front wheels are 150 section while on the rear there is a huge 240 section rear tyre which is attached with a single 300 mm disc brake & under the rear seat there is a fully adjustable showa piggyback reservoir RSU with remote hydraulic preload wheel travel mono shock suspension.
Also Read: All Bike Showroom In Bangladesh

The bike has a seat height of 773 mm with a dry weight of 291 kg which isn't a surprise at all. The fuel tank capacity of the bike is only 18 litres but according to Triump this bike will give a mileage of 14,7 km/l which is equal to what you can get from a Toyota Aqua in Dhaka city on a Friday.
The speedometer is packed with lots of warning lights and information which is now loaded in a TFT multi – functional instrument. There is a split seat with a touring riding & a pillion saddle seat up with the bike & depending on the rider this bike also has lots of different riding modes.
In terms of all the safety features there are ABS, cornering ABS, traction control system, You can also manually adjust the bike to your riding mode, so you can choose the setting for your riding preference by adjusting throttle response, traction control setting and many others.
Triumph Rocket 3 is available in 4 different models, the base version is called Rocket 3R, then there is the Rocket 4GT, & two limited versions in the name of GT Triple Black & 3R Black.
Information & Picture: DriveTrive
Published by Arif Raihan Opu
Creating a value of life isn't easy. But creating life valuable is easy. So I tried to creating value and make an impact. I like to work in a team that is cooperative and helpful. I like to share my knowledge and skills for the betterment of the company. Always find out the opportunities and use in a proper way.
You might also be interested in