Vespa Club Bangladesh Arranged Gentleman's Ride - 2022 In The Remembrance Of Humayaun Kabir
Published On 31-Dec-2022 01:36pm , By Arif Raihan Opu
The Vespa Club of Bangladesh organized a "Gentleman's Ride 2022" in memory of Humayaun Kabir yesterday, December 30, 2022.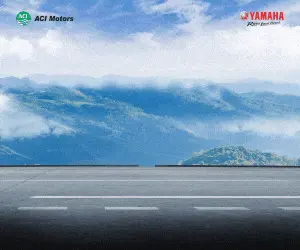 The Vespa Club of Bangladesh, initiated by Rupok Rahman, held a rally styled "Gentleman's Ride," which is hosted internationally and inspired by a true story, with the aim to promote the elegance and simplicity of using a traditional ride like a Vespa, a two-wheeler, without causing any road hazards.
This event took place at Taboosh Restaurant in Rifle's Square. It served as a meeting point for riders and an invitation to the "Gentleman's Ride 2022 By Vespa Club Bangladesh."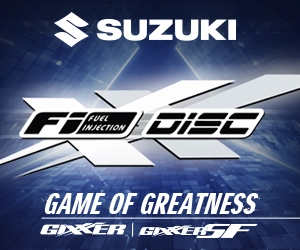 One of the most exciting was Vespa Club Sylhet, Vespa Club Rangpur, Jashore- Khulna Vespa Club also arranged "Gentleman's Ride – 2022" at same time at different places.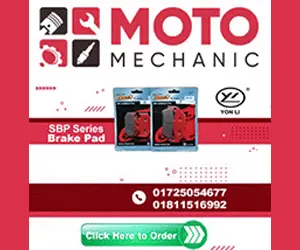 For the "Gentleman's Ride - 2022," everyone was required to wear a formal shirt, pants with a coat, blazer or tuxedo, hat, shoes or boots, and a tie or bow tie.
The Gentleman's Ride event began with a 30-second moment of silence in memory of Humayaun Kabir, an active member of this group.Then they handed over an educational scholarship to the son of Humayaun Kabir.
The club then distributes crests to invited guests who are constantly contributing to the biking community.They honored Team BikeBD for its 10 years of contribution to the two-wheeler community.
There were snacks for the invited guests and some souvenirs for everyone. In the souvenir, there were a keyring, coat pin, badge, event sticker, certificate from the club, etc.
The ride began in front of Rifle's Square and ended at the Dhanmondi 27 Eye Hospital.This ride ended up at the starting point.
Vespa Club Bangladesh organized this ride at the end of the year to kick-start their new year. Visit the Vespa showroom and keep an eye on our website if you want to learn more about Vespa two-wheelers. Thank you.
Published by Arif Raihan Opu
Creating a value of life isn't easy. But creating life valuable is easy. So I tried to creating value and make an impact. I like to work in a team that is cooperative and helpful. I like to share my knowledge and skills for the betterment of the company. Always find out the opportunities and use in a proper way.
You might also be interested in