Tour De Sajek
Published On 17-Nov-2014 04:53pm , By Shuvo
At 12:30 AM midnight of 8th November I picked up Saleh from Mohakhali bus stand and sent him home, yes he was a bit tired after a 9 hours bus journey from Rangpur but part of him was excited as within the space of 14 days we will tour again on the hill tracks of Bangladesh, this time Sajek a small village in Khagrachori, the small part that we missed on our last tour.
Tour De Sajek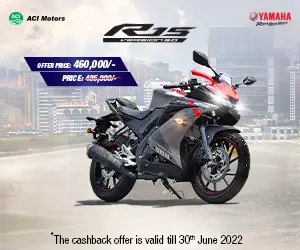 Sajek is roughly 320 km from Dhaka so me (Source), June vai and Saleh vai once again geared up for another tour on the hill of Bangladesh. We started our journey from Shantinagar at 7:15 AM in the morning, Saleh vai picked up Suvro's vai Yamaha Fazer as unlike last time Saleh vai came in Dhaka without his bike, June vai was testing UM DSR Hypersports and me with Lifan KP150 new white edition.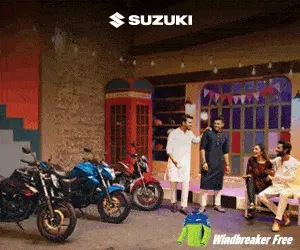 Because of our delayed start we caught up with huge amount of traffic on the highway, gladly we crossed Comilla and had our breakfast at Highway INN. We move through that place and made our 3rd stop at Bariar hat.
By then we covered 180 km and we were chatting among ourselves that two weeks back we crossed the same place for an epic road trip alone with 6 other bikes, sadly we were missing them but it was time to move on. We took another break in a tea plantation on our way.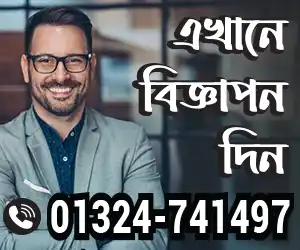 We reached Khagrachori and took the road to Sajek which was some 70 km from the city. The road is very good, unlike the road of Nilgiri the tarmac is fresh and don't have any sand or dust on the corner or in the middle of the tarmac, but the biggest problem was that it was very bumpy.
All of us needed to make sure that the rear tires don't have more than 30 PSI pressure. You need to cross some BGB camp and need to register your name on the army camp for security reason..
We had snacks in one of the army canteens. The roads were different; there was a grip but lots of hill climbing. The final 8 km up to Sajek was the most challenging as you really needed to climb a huge gradient from the bottom of the hill you could see the top of the hotel which you needed to climb. It was epic scenery. Finally, we reached the Sajek at 4 pm.
We eat some fresh fruits from the local market. We enjoyed the sun-set from the helipad and then we sat and had some tea from the army resort. We rented a room in ALO RESORT where we parked our bikes; our luggage's and then went on the top of the hills to set up our tent for camping. It was a full moon and we enjoyed every single moment of that with the wind giving a small chill in our heart.
Next morning we woke up by dawn at 4 AM and were busy taking pictures and were waiting for the sun to come out and cut through the clouds. The scene was majestic where you have the sun light coming behind the hills while the moon's ray is dimming. Sometimes clouds come and cover the whole valley and you can't see things just 50 meters in front of you.
We spend hours around Sajek and at 10 AM in the morning left Sajek for Dhaka. On our way back me and Saleh found a small off road which leads to a iron bridge which was very old, as June vai was busy taking pictures we spent some time on it and took some pictures, it was beautiful to see small stream passing under you.
In the similar manner we came towards Dhaka, had lunch at Highway Inn. But we were hit with some tough luck as just 60 km from Dhaka we were caught up in a small storm and for the rain we took shelter in a petrol pump. Our bikes got all dirty by now but slowly and calmly we moved towards Dhaka and finally at 6 PM we were at Jatrabari flyover.
Things were over for all of us but Saleh needed to attend his office next day so he left Dhaka that night at 11 PM by bus. It was a epic road trip, a slight different from the one we did 2 weeks prior to this one.
SOME KEY FACTS
• It is always better to keep the headlight ON while riding on Hill Tracks and come on every turning it helps to identify the opposing vehicles about you.
• There are some villages on the way to Sajek, so you need to ride carefully and make sure that you don't hit any animals.
• Water is scare on hilly area at this time of the season so don't pollute or waste any water.
• There some army resort costing from 4000-10,000 BDT and you need to book the rooms from Dhaka.
• Most important of all, PLEASE put all your garbage's in dustbin not on the roads or on the hills as it really harms the area.
• There are mosquitoes on these hill tracks so better take all the necessary medicines.
You might also be interested in