How To Prepare For A Long Motorcycle Adventure Trip
Published On 26-Nov-2022 10:36am , By Saleh
Welcome to BikeBD motorcycle riding tips. This is Saleh and here I am with how to prepare for a long motorcycle adventure trip. Perhaps you are planning for a long adventure trip covering a thousand miles and planning to roll on the roads for a couple of days or weeks. Then you might have worried about your motorcycle and how to prepare for the trip and checked the engine, lubricants, coolants, or tires as well. But here I have the 10 practical situation tips you may consider looking at this.
How To Prepare For A Long Motorcycle Adventure Trip
The very first thing before preparing for a long motorcycle adventure trip one should make clear about few things. You have to figure out the answer to the questions like where the motorcycle trip will be, what is the expected terrain situation, and how long the trip will be. Secondly, what is the accommodation planning, whether going for a tent camping or accommodating in a hotel, etc.
Hence, when you have the answers then you are known enough clearly what you need to do with your planning and the motorcycle. For short trips like weekend hikes, you can just thoroughly check your motorcycle, get some simple daily stuff, and go for the trip. But when you are planning for a longer ride crossing cities one after another and riding for so many days then the scenario is really different and a lot more complicated. In such a case you should have a look at our tips.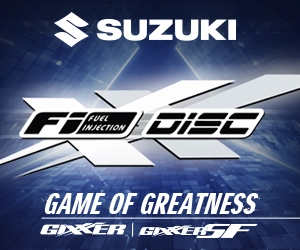 Do a full service of the bike before the trip
It is strongly recommended and a do-it-first job to do a full service of the motorcycle before the preparation of a long motorcycle adventure trip and get a trial ride accordingly. It will make the motorcycle perfectly workable in mint rolling conditions on the trip. Further, never hesitated to change the worn or near to worn parts before attempting a long adventure ride. Surely that will decrease the possibilities of mechanical hassles on trips and will save a lot more energy which can spend on availing the fun factors.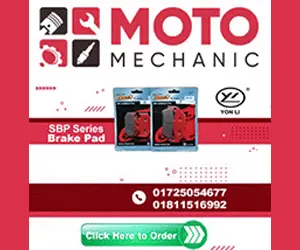 Keep necessary and frequently wearable basic spare parts with you
Keeping necessary and most basic spare parts of the motorcycle in separate luggage which is frequently wearable is highly recommended. It can be the brake shoes, control levers, cables, spare tubes, clutch assembly, chain sprockets, etc. very frequently wear out hence carrying those basic spares on long adventure trips is highly recommended. Those literally help a lot and keeping a minimum knowledge of the replacement and maintenance can reduce tons of hassles on the roads.
Keep an extensive range of tool kits according to the type of trip
A long motorcycle adventure rider should have an extensive range of tool kits for his/her motorcycle to get worked out on the terrains where no other technical or repair support is available. Keeping the necessary tools for the motorcycle is absolutely compulsory. Never hesitated to carry the necessary tools but of course, avoid unnecessary weight loads.
Get comfort enhancement on your bike
Comfort is everything while you are on long trips for many miles or a couple of days or weeks. It's not only for your body but also it keeps your mind fresh and allows you to travel safely and enjoy thereby. Therefore, you can get cushioned seat cover, heated grip, raised handlebar, larger windshield, auxiliary lights, adjustable levers, larger footpegs, etc. Literally those types of comfort enhancement increase riding comfort and help to tackle different terrain and weather conditions.
Basic route plan, mapping, and navigation
Mapping or designing the basic route plan of the trip is very essential before the preparation for a long motorcycle trip. It literally reduces unexpected hassles on the road and further navigation for the surrounding visiting sports makes it a lot easier while rolling on the motorcycle. Making proper trip layout and navigation, anyone can use simply android apps or can use a dedicated navigation system that also allows real-time navigation on the roads and a rider can take a preferred way on rolling.
Select the right type of luggage
Selecting the right types of luggage is very important on a long motorcycle trip. Anyone can use hard panniers or soft panniers or can use saddle bags according to the trip category, terrain condition, weather condition, and motorcycle type. Choosing the right types and capacity of luggage better helps to tackle weather situations, and gadget safety, and mostly improves riding comfort by better distribution of weight. That's why the combination of a tail top, saddle bags, and tank bags is preferred.
Safety planning
One should seriously work on safety planning while riding for long in an unknown territory even in known areas to ensure own safety. Therefore, find enough information on your traveling area. In such a case consider the political situation, social unrest, weather condition, local phenomenon, etc. Further, keep information gathering on moving forward and take decisions or plan accordingly for the next move. Thus you can ensure safety on the roads while riding for a long.
Motorcycle Security
While riding for long motorcycle safety is a very important issue. One should prepare to ensure motorcycle safety on rolling and while halting the night into the unknown. Again collecting enough information on the surrounding places where you are moving through is very important both for you and your motorcycle.
Therefore it is strongly advised to accommodate in those places where safer parking for a motorcycle is available. Further, keeping enough locking systems, activation alarms, and using GPS security systems is a good option for motorcycle security. Accordingly, you can carry a motorcycle cover to keep the motorcycle protected from dust, rain, and snow in the open parking zone.
Have an alternative or backup plan
It is strongly advised to have an alternative or backup plan to avoid sudden and unexpected situations while rolling on a long motorcycle adventure trip. So it's better to design a second plan while riding or preparing for a long and long motorcycle trip. It helps to avoid further risks or hassles, can easily find alternative ways, and roll comfortably without interruption in unexplored territories.
Double Check Everything
Lastly, have a thorough and double-check every point we have mentioned above while you are prepared for a long motorcycle trip. Here we can assure you, you will never regret spending your time and effort. Surely this will make you confident, and almost error-free in your preparation and you will avail yourself of an enjoyable and comfortable ride on your desired terrain.
You might also be interested in