Mission Teknaf To Tetulia In 24 Hours By Motorcycle In Bangladesh
Published On 23-Aug-2013 04:14pm , By Shuvo
It's a great opportunity for us to go for such an adventurous journey by In Bangladesh. Our objective is to cover Teknaaf to Tetulia within 24 hours by . We Three bikers will endeavor this journey for the first time in Bangladesh. We are very optimistic regarding this journey. This journey will set a new milestone of In Bangladesh.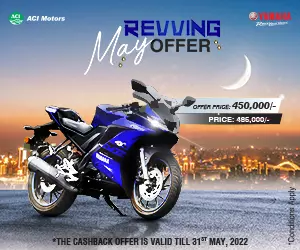 About The Riders & There
[caption id="attachment_5806" align="aligncenter" width="504"]
Radbi Reza[/caption]
1. Radbi Reza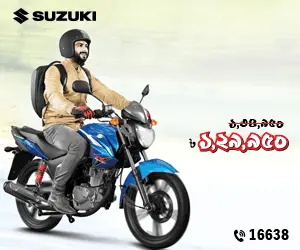 From Dui Chakka Group with Honda VR125
[caption id="attachment_5807" align="aligncenter" width="371"]
June Sadiqullah[/caption]
From BD RIDERZ CLUB with Yamaha FZ16
[caption id="attachment_5808" align="aligncenter" width="512"]
Suvro Sen[/caption]
3. Suvro Sen
In Chief of Bikebd.com With Yamaha Fazer
Here is the detail of our journey:
Day 1:
As we are staying in different places, so that day will be our get together day. We June Sadiqullah, Suvro Sen and Radbi Reza is staying in Dhaka, we will start from Dhaka by 1000hrs towards Comilla. After having some rest and all three riders will start by 1400 heading Chittagong. We will top up our fuel from Chittagong. After having some rest and we will start for Cox's Bazaar by 1830hrs. We will have our good night sleep at Cox's Bazaar. We will have our in Cox's Bazaar.
Day 2:
Early in the morning (by 0800hrs) we will start for Teknaaf after having . We will follow the marine drive . We may have a visit to Kudum Cave on the way to Teknaaf. After reaching Teknaaf we will prepare our Bikes for the final journey. Mainly changing the lube oil, the tire pressure and some fine tuning of our bikes. At Teknaaf we will stay in any Motel. After having we will go for sleep as soon as possible.
Day 3, THE 'D' Day:
We will start our journey from Teknaaf to reach Tetulia in 24 hours by 0400 hrs. So we have to get up from bed by 0330 hrs. We will follow Teknaaf to Ramu to go to Chittagong. We will try to reach Chittagong by 0800 hrs. We will refuel and will have our in Chittagong. To have a proof of our journey we will preserve the Parjatan Motel checkout receipt and will have a location SMS report from a GPS tracker which is installed in one of our bikes.
By 0900 hrs we will out towards Comilla. We will try to reach Comilla by 1230 hrs. Then we will go to Rohit's home, there we will have our and have some rest. By 1400 hrs we will our wheels towards Dhaka. We will turn left at Modonpur to follow Asian Highway/ Dhaka city bypass . We will try to reach Gazipur Churasta by 1630 hrs.
Our next stop at Aristocrat by 1830. We will sprucing up and will have a of there. We like to refuel our bike at Bogra. We will start our bikes from Aristocrat by 1900 hrs to reach Rangpur by 2200hrs. It is likely to refuel our bike at Bogra. After reaching Rangpur we will have our . By 2230 we will start for Saidpur. At Saidpur we will try to refuel our bike. Within 2330 we will reach Saidpur. From Saidpur we will head towards Thakurgaon and will try to reach there by the day 0100 hrs.
From Thakurgaon, we will try to reach Panchaghar by 0200 hrs. And the last leg of our journey Panchaghar to Tetulia, we will try to cover it by 45 minutes. So In the grace of Almighty Allah we wish to reach Tetulia by the day at 0245 hrs.
Day 4:
After having adequate rest we will start our bike to return our home. By this day we will try to reach Dhaka.
Day 5:
So this will take total 5 days from the beginning to the end. May Allah bless us to finish this journey.
PROOF OF THE TOUR:
To have the proof of our tour that we have completed the tour within 24 hours, we will take following steps: 1. We will preserve the hotel in and out receipt of our starting point and end point. 2. We may take the certificate or statement regarding our journey from the local leaders or renowned person from our starting point and end point. 3. We will preserve the receipt of fuel pump. 4. We can have the support of local media. 5. We will have the receipt of ATM booth. 6. We will have the record of our journey in the GPS as track record. 7. SMS will be sent from the GPS tracker installed in one of our bikes. every time the bike is switched on or off, a SMS will be sent to designated with the location of the place including date and time.
Our Date of Journey From Dhaka to Teknaf: 26th August,2013.
Hope we can successfully Back to home need blessings of all the people. Hope it will be remarkable in the of In Bangladesh.
Note : This is such a risky try. Don't try like this tour without any preparation. we prepare ourself last six month for this tour.
Masum Al Mizan
You might also be interested in