Hill Tract Travel By Suvro (Khagrachari)
Published On 17-Dec-2012 06:42am , By Shuvo
I set my first travel destination is Khagrachari in my Motorcycle Travel In Bangladesh session. 320 kilometer from Dhaka. Before start the journey I called my travel partner Tushar, he was in Sylhet. Because of tight schedule he took the Bus at night. After full preparation 7th February, 2011. I left the home at 6 am.
Hill Tract Travel By Suvro
Every start in Cold weather I warm up the engine of my Hero Honda Hunk for 30 seconds+. I have too much confident about my bike but lets see what road left for me. Tushar arrived at Fakirapul bus counter at the same time. Without take any further rest he was ready to do the journey. That time is the end of the winter season. Too much cold at morning that we shivering. May be 10-12 degree. Although we take proper warm cloths but we cant tolerate the cold. My fingers like frizzed & get no feelings on that.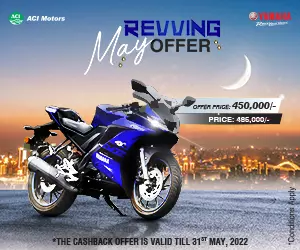 I took these day for journey because this is a day of strike called by political party's. we all know Dhaka-Chittagong highway is the most busy highway in Bangladesh. But because of strike its look like a race track to me. Except few local small vehicles the road was empty.
In the early morning I maintain my speed at 55-60 KMPH. At 7.30 am we reach comilla. Finish our breakfast with some hot tea. Tea help us to warm our body. We enjoying our journey & feeling some adventures.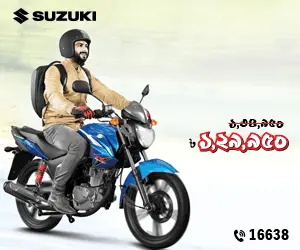 In any long journey I always obey some rules made by me. I took brake every 100 kilometer, eat Banana for get energy, drink water as much as I can, wash my face with clean cold water for give away the tiredness. Always try to keep the Helmet Visor Clean.
We started our journey again from comilla. After crossing the Feni, I am feeling that front tire loosing the pressure. I assumed that it leaked. That's call good luck, a road side tire shop in front of me. Although the shop was not good according to me but I don't want to take any risk. I change the tube & replace it with my stock tube from my backpack. After replace it we started our journey again. I maximize the throttle & the speed I saw in speedometer that time 110. Not bad with passenger.
At Bariorhaat we take left road to Khagrachari. After 15 kilometer we get the First Hill to climb so after few time we was in the highest peak on that area. Tushar & I amazingly feeling the environment. That's the green we wanted. After few time, when hill roads giving the challenge to drive, I was thinking about the mile to mile Hills have to drive, for the first time in journey, fear captured me.
I know some basics from my early experience of riding in hill tracts. I applying them as horn in every turn, lower the speed, take the appropriate gear for get the maximum power in hill climbing. "Power on wheel" remember that because sometime in climbing situation there are no opportunity to stop in middle.
After 1 hour journey we reached Ramgarh. Again took some rest & follow my rules. Tushar was busy in that time in photography. He took maximum photo of nature while riding without disturbing me. We two brother always trying to make the journey with fun. Because if you cheerful in mind, you have more concentration in the road. Tushar know the tricks. He was first time in hill tracts. He was too much happy.
We started our journey again, at 11 am we reached ALU TILA. A picnic spot before Khagrachari Town. From this highest peak before Khagrachari you can view the full town. After take some few snaps we heading towards the town. My father was a govt. officer. He help me to get a Govt. rest house. We reach the food dept. rest house & after finish shower we took some rest. After launch we decided to sleep some time. At 4 pm we visit the some Buddhist temples in Khagrachari Town.
I was searching a man who was a bodyguard of mine. After 18 years I meet him. The tribels are so sensitive. Shanto, that his name he cried me after saw me. Because of some activities of terrorist group, that was risky to go to the shanto's house. So I called him by other tribal in town.
In hill tract area a tribal man can save you. Because he understand the language & tribal give importance when he saw you are with a tribal.
For dinner, we reached at Pankaiya para System Restaurant invited by the Food Dept. officials. A hotel run by a Chakma Tribal. We enjoyed the food a lot. With Shutki vorta, Chiken curry, various types of Vorta processed by following tribal menu, we exceed our limits to eat.
In the next day our destination is Rangamati so we take bed early. We want to give rest our body as much as possible we can. So see you in the next part of my Motorcycle Travel In Bangladesh.
You might also be interested in