Yamaha Motorcycle Online Service Booking From Website And Mobile App
Last updated on 23-Nov-2023 , By Arif Raihan Opu
Yamaha Bangladesh, a trusted name in the motorcycle industry, has taken a significant step forward in enhancing customer convenience and service accessibility. In an era where digitalization is rapidly transforming various industries, Yamaha Bangladesh has embraced this trend by introducing online motorcycle service booking.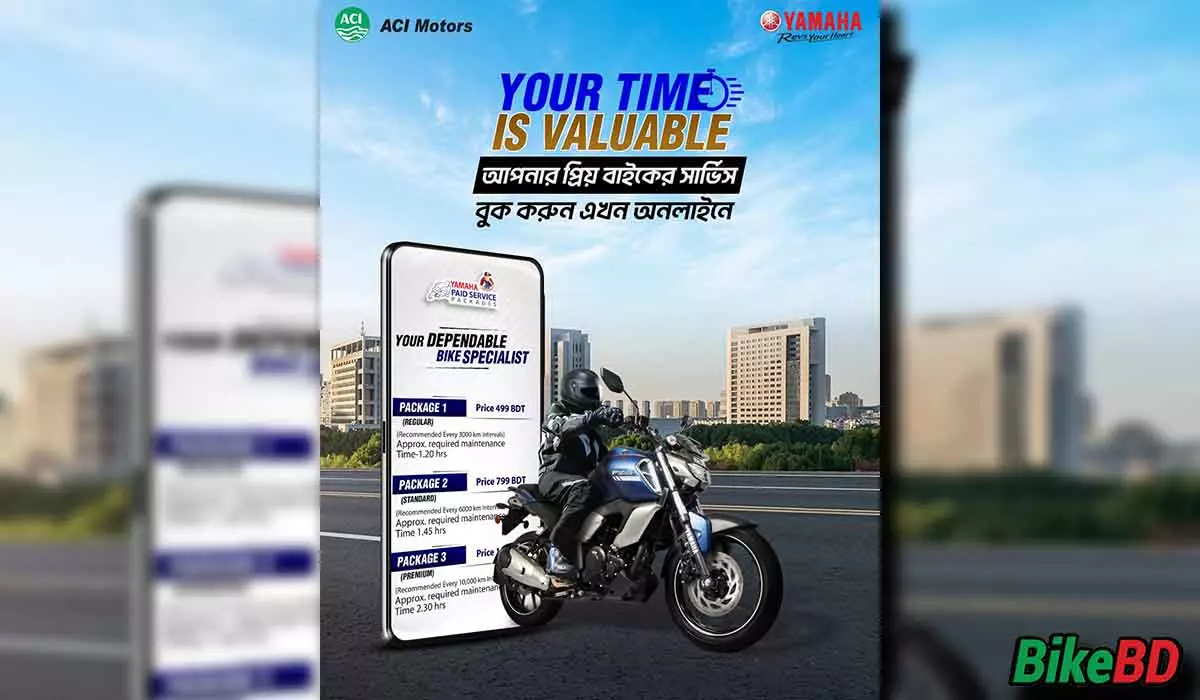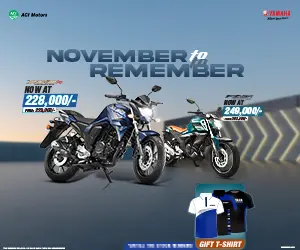 Yamaha Motorcycle Online Service Booking
This forward-thinking move not only simplifies the process of maintaining Yamaha motorcycles but also highlights the company's commitment to delivering exceptional service to its valued customers.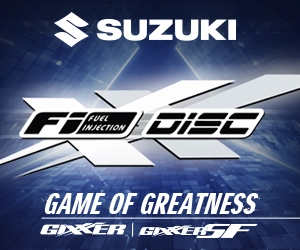 Traditionally, scheduling a motorcycle service involved visiting a dealership or service center in person, making phone calls, and waiting in line.
However, Yamaha Bangladesh is now changing the game by offering an efficient and hassle-free way to book motorcycle service appointments through their official website and dedicated mobile app.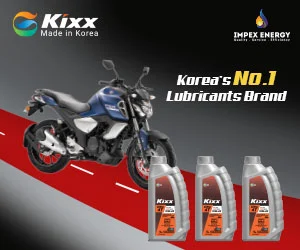 Here are some key aspects of this exciting development:
User-Friendly Interface: Yamaha Bangladesh's online service booking platform boasts a user-friendly interface that makes it easy for customers to navigate and use. With just a few clicks, motorcycle owners can schedule a service appointment at their preferred dealership or service center.
Convenient Appointment Scheduling: The platform offers flexibility in selecting the date and time for service appointments. This means customers can choose slots that align with their personal schedules, reducing the inconvenience of waiting in long queues.
Service History Access: Yamaha motorcycle owners can access their service history through the online platform. This feature helps both customers and service technicians keep track of maintenance and repairs, ensuring that the motorcycle receives the care it needs.
Instant Confirmation: After booking a service appointment online, customers receive an instant confirmation, along with a reminder as the appointment date approaches. This feature minimizes the chances of missing or forgetting about the scheduled service.
The Benefits of Online Motorcycle Service Booking -
Yamaha Bangladesh's decision to introduce online motorcycle service booking offers several advantages to both the company and its customers:
Enhanced Customer Experience: By eliminating the need for physical visits and phone calls, Yamaha Bangladesh has significantly improved the overall customer experience. This digital solution is tailored to meet the expectations of modern consumers who value convenience and efficiency.
Reduced Wait Times: Online booking reduces wait times at dealerships and service centers. Customers can arrive at their appointed time, confident that their motorcycle service will be handled promptly.
Improved Service Efficiency: Dealerships and service centers can better manage their schedules and resources, leading to improved service efficiency and customer satisfaction.
Streamlined Communication: The digital platform allows for efficient communication between customers and service centers, facilitating the exchange of information and updates related to the service.
Environmentally Friendly: Going digital also aligns with Yamaha's commitment to sustainability by reducing the need for printed materials and minimizing physical foot traffic.
Yamaha Bangladesh's introduction of online motorcycle service booking represents a significant step forward in the motorcycle servicing industry. This innovative approach not only aligns with the current trend of digitalization but also showcases Yamaha's dedication to offering its customers a seamless and convenient experience.
Published by Arif Raihan Opu
You might also be interested in