SYM Wolf T1 150 Ownership Review By Jami
Published On 18-Jan-2013 06:58pm , By Shuvo
Dear all the readers of BikeBD, Assalamualaikum. I am Maruf Hasan Jami. Today I am going to tell you about my SYM WOLF T1 150 ownership review.i am a bike lover. People of our country thinks Indian bikes are good and rest of others are not. But, I always try to find out something which are really very good.
SYM Wolf T1 150 Ownership Review By Jami
I have seen SYM Wolf  T1 150 bike on the internet. But, when I saw that first time on Bangladesh then I was really happy to see! It's a Taiwanese well-known motorcycle.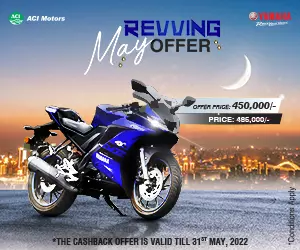 Feelings of my first ride:
Broom-broom-broom! Oh! that was really a great feeling. The bike started with natural power & I was feeling like flying in the sky! But, as the bike is very heavy & I am only 5'5" so it was a problems for me the use this bike first time. But, now I am use to with it.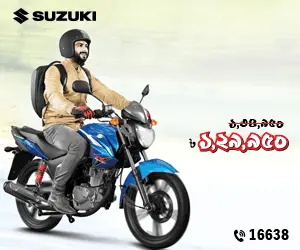 SYM Wolf T1 150 Specifications:
Engine:
It has a 150cc 4stroke air-cooled engine. Cylinder bore / stroke  62 × 49.5 mm & Compression Ratio 9.3 : 1. Maximum horsepower : 14.8 bhp / 9000 rpm & Maximum torque: 1.07 kg-m/8000 rpm. However, one good feature is its fuel injection system, which allows the bike to start with a simple push of a button.
Features:
The T1 is all about features. It has a very neat dashboard and a sexy screen and lighting options. The controls on this bike will make people think that you're riding a CB1000, especially with the alloy wheels. The bike is available in yellow, black, and white, with all colors suiting the rest of the bike quite nicely.
Handling:
Like many cheap racing bikes, the SYM wolf T1 is able to get away with awkward handling. If you are driving on small roads like they have in narrow roads of Dhaka , you'll need to continue rebalancing your bike when going at low speeds. The braking system provide adequate stopping performance. Gear changing is imprecise and sloppy, which can be very irritating for city driving. But, Wide tires will help you a lot.
Style:
This bike is very stylish bike in naked sports category. It's really looks awesome. Digital meter, Led back light, high materials all are present in this bike. Yeah, It's a boy's toys!
Design:
Design of this bike is really very good. Riding position is perfect. This bike has a monoshock absorber which makes sure the riding comfort. The digital-meter/console is great by a watch, gear & other regular items. LED Back-light and powerful Head-light makes your presence great. It's a 152kg heavy bike. Wide tyres will give you super riding control.
Highest speed:
Aah! the main thing of this bike is speed! You will love the speed of this bike. With 14.8hp this bike pulls you like crazy. In my opinion "SYM Wolf T1 150" is the 3rd speedy bike after HONDA CBR 150R & YAMAHA YZF R15 v.2 in 150cc segment in BD!_x000D_ I have got 123km/h till today. But, I will beat it soon.
Mileage:
Mileage of this bike sucks(true)! It will give you only 33kmp/l at 50 or above km/h speed.
Maintenance tip:
Maintenance of this bike is very easy. All you have to do just use the engine oil regularly & take your bike to the seller for regular servicing.
Positives:
- Great looking.
- Ready pickup and it responses very early.
- Monoshock suspension.
- Digital meter is very informative(with watch, gear etc).
- Strong body.
- Powerful battery.
- Powerful head light.
Negatives:
- Too heavy(162 kg)
- Spare parts only found in Bike sellers shop.
Price & Showroom:
I have bought this bike 2,25,000+20,000(reg) BDT in June 2012. For the price, buying a SYM wolf T1 is still a good choice. It is a good looking bike that will get you where you need to go. As a 150cc bike, it will more than suit your needs.
Thanks for reading. Hope this SYM Wolf T1 150 Ownership Review will help you to familiar with this unfamiliar bike. Always wear a helmet. Drive carefully. Take care.
Fee'Amanillah, Allah'hafez, Assalamualaikum.
You can send us your motorcycle ownership review too. Share your experience and moments with your bike via our blog. You can write in Bengali or English or, both. Click here for a guideline on how you should write you ownership review and then send your ownership review to articles.bikebd@gmail.com
You might also be interested in