Yamaha R15 V2 Ownership Review By Mithun Mridha
Last updated on 07-Nov-2023 , By Arif Raihan Opu
Hello to all the readers of BikeBD. My name is Mithun Mridha, I am the proud owner of a Yamaha R15 v2 & today i am going to give BikeBD readers Yamaha R15 V2 Ownership Review. You may be heard about Haunt Ryderz (HRZ), i am the founder of this stunt group. Yamaha R15 v2 is in my opinion the best bike in the market today for all the biking fans around in Bangladesh.
Yamaha R15 V2 Ownership Review By Mithun Mridha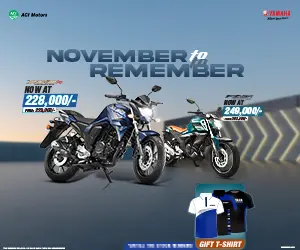 _x000D_
My first bike is Pulsar 150 which I still ride for my stunting passion. I live in Dhaka and I basically use my bike for commuting. As I believe that bike is the best commuter for such a crowded place like Dhaka city. Biking was a part of my passion since my childhood. It grew up stronger along with my age. Now, after getting my own bike I've started Stunt Riding which is considered to be the most Thrilling motorcycle sports ever.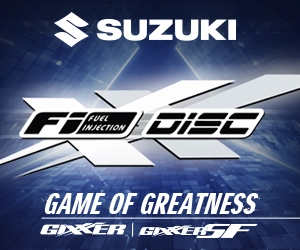 _x000D_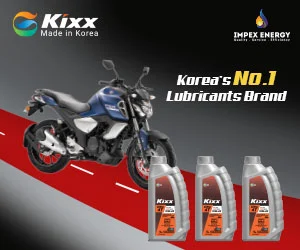 _x000D_
The first thing I look into a bike is its durability. Doesn't matter how long I use it. I am using my Pulsar from 5 years, and it's still pretty much strong. secondly I look for the design. Basically choosing my bike R15 is due to my second consideration. It's obviously very durable too.
_x000D_
_x000D_
The first bike i ever like was the pulsar 150. But the bike is one that is very close and dear to my heart. But after seeing the R 15 i had to get it . To me it was the epitome of perfection. I bought this bike from Karnaphuli Motors and it took me BDT.5,05,000 including all my papers.I had to wait a long 1 month for this bike.
_x000D_
_x000D_
I had to put an order and they delivered it to me on 22nd September 2012. It was like a dream come true. I didn't expect that I might get a bike like R15 beside having another bike. It was something beyond my imagination that I was a owner of my favorite bike.
Also Read: A Brief Detail Study on The Rubber of Motorcycle Tires
_x000D_
Also Read: Mico national Fuel Pump Service in Kishoreganj, Dhaka.
_x000D_
The First thing i noticed about the bike was that it was properly balanced.It was utterly amazing  Though the bike had a severely large aerodynamic kit which made me doubt the manouverablity of the bike was in fact proven wrong when i took it on an open road.The performance of the bike was amazing and on the other hand it flowed like water from a bottle. But the best part of the bike is its in laid braking system.whether I ride above 120kmph or 130kmph my single pull to the brake lever gives my bike a little pull and feels like a strong magnet is pulling the ride to slower its motion.
_x000D_ _x000D_
_x000D_
This bike is now armed with 130-80-17 rear tires. which is too good for a commuting bike and far better than the earlier version. Its cosmetic changes makes it far better than any other bikes of its segment.
_x000D_
_x000D_
I've done the 1st service done by the Karnaphuli Motors and I'm satisfied with their service. It gives me a mileage of 25kmpl. And I'm okay with it. I try to give some time to warm the engine before riding. it helps engine to properly spread the oil. And ride below 50 kmph for at least 10 minutes.
Also Read: M/S. MAMUN MACHINERY in Barguna, Barishal.
_x000D_
I use the Yamahalube engine oil from Yamaha, as it is recommended in the brochure. it cost approximately tk 500.I don't think there is any modification required to this bike. it's completely a perfect package.
_x000D_
_x000D_
I have reached 135kmph since now but I'm sure better road and situation will be helpful to achieve a better speed on it. Didn't Seem to find any negative sides though, some rider might find it hard to control due to its aerodynamic kit. As most of our riders are used to the naked bikes.
_x000D_
Basically, I ride this bike because of its performance. This bike is a total combination of technologies with proper balance, performance and looks.
_x000D_
So i wish this Yamaha R15 V2 Ownership Review will give a practical experience to the BikeBD readers.
_x000D_
Checkout My Group Facebook Fan Page Click Here
_x000D_
Written By: MD. Mithun Mridha
_x000D_ _x000D_
You can send us your motorcycle ownership review too. Share your experience and moments with your bike via our blog. You can write in Bengali or English or, both. Click here for a guideline on how you should write you ownership review and then send your ownership review to articles.bikebd@gmail.com
Published by Arif Raihan Opu
You might also be interested in