Vulcan Life Style Launched HJC RPHA Series In Banlgadesh
Published On 08-Jan-2022 12:27pm , By Arif Raihan Opu
Vulcan LifeStyle is a premium motorcycle accessories Shop & Distributor in Bangladesh. They are the exclusive distributor of HJC Helmets, AXOR Helmets, AXXIS Helmets & Scoyco Riding Gears. Yesterday Vulcan launched HJC RPHA series in Bangladesh.
Vulcan Life Style Launched HJC RPHA Series In Banlgadesh
Recently we have been seen that Vulcan celebrate its two years of anniversary. Vulcan announced that they will bring something new for the bikers which will surprise them. After that, we heard that they will bring the HJC RPHA series to Bangladesh.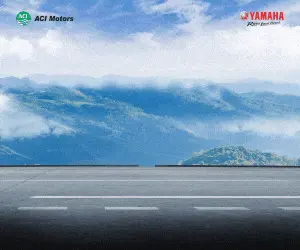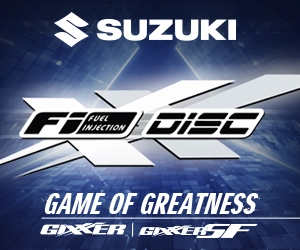 Yesterday on the 07th January 2022 Vulcan lifestyle launched one of the waited helmet series of HJC Helmets. HJC has been developing and manufacturing helmets since 1971. Highly praised in the field of motorcycle helmets, HJC is recognized for its long history of helmet production involving advanced material construction, strength, and lightweight performance.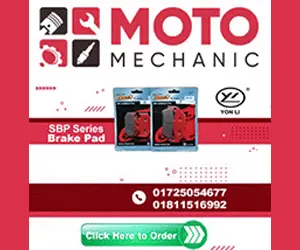 Also Read: All Bike Price In Bangladesh

HJC has mastered the art of making helmets to premium standards. The brand has distribution in over 65 different countries worldwide, with various helmet categories representing 20% of the European motorcycle helmet market. On the note that HJC helmets are known for their standard and premiumness. World wide HJC helmets are famous and every biker dreamed of their helmets.
Being the #1 helmet manufacturer in the world for over 17 years, HJC has a legacy to nurture. HJC invests heavily in design and development in a variety of categories, working hand in hand with global partners and advanced technologies.
Vulcan lifestyle launched RPHA 11, RPHA 11 joker, and RPHA 70. Ex-Captain of Bangladesh cricket team Mashrafe Bin Mortaza was present and launched this HJC RPHA series. Some of the lucky HJC customers had captain autograph helmets.
Also Read: All Bike Showroom In Bangladesh

Safat Ishtiaq, Head of Business, Asian Motorbikes Limited, Said about the event 'We are very privileged to introduce the #1 in the World HJC helmets besides the #1 in motorcycles Kawasaki motorcycles and both will In sha Allah grow hand in hand in the premium segments of its kind' Suvro Sen founder & CEO of BikeBD and Wasif Anower, Chief Operating Officer of BikeBD, and the whole team of BikeBD were present at this grand launching.
Road Riderz is one of the popular and one of the best stunt riding groups in Bangladesh. They performed in this launching event and give away some gifts to the spectators. HJC RPHA is an exclusive helmet series, we hope bikers will love this series very much. We hope Vulcan will launch many standard helmet brands and riding gears. Thank you.
Published by Arif Raihan Opu
Creating a value of life isn't easy. But creating life valuable is easy. So I tried to creating value and make an impact. I like to work in a team that is cooperative and helpful. I like to share my knowledge and skills for the betterment of the company. Always find out the opportunities and use in a proper way.
You might also be interested in