Suzuki Gixxer VS Yamaha FZS-Fi Comparison Review
Published On 24-Feb-2017 09:45pm , By Saleh
In the 150cc air-cooled segment Suzuki Gixxer and Yamaha FZS is the diehard competitor BD motorcycle market. They are fighting hard with their own enhancements and features from years.
And now the competition got a new dimension after launching of Yamaha FZS-Fi in Bangladesh. Consequently we are here to fuel up the contest with Suzuki Gixxer VS Yamaha FZS-Fi Comparison Review.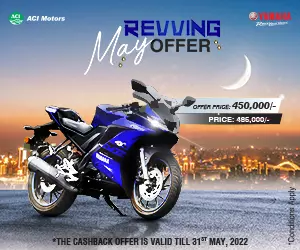 So let's try to get the details of their weapons which may help you learn them more and may make your decision easy.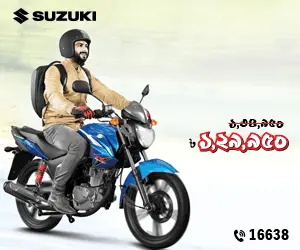 Riders, previously we had published the comparison review between Suzuki Gixxer and Yamaha FZS. That was a different time and different situation where these days Yamaha FZS-Fi is the brand new fighter from Yamaha.
On the counter Suzuki Gixxer also came with new color scheme and an enhancement is in tunnel that is rear disk brake. So you can understand how the ground of battle warming up. So get in the detail discussion.
Suzuki Gixxer VS Yamaha FZS-Fi Looks & Style Comparison
Suzuki Gixxer and Yamaha FZS series both the bikes are the ruling competitor in our 150cc air-cooled segment. Both the bikes have comparative different looks, style and appeal. There is now way to ignore any of the competitors design or style.
Though the Suzuki Gixxer designed somewhat following the shadow of old Yamaha FZS series but it has different appeal. Gixxer designed sharper than the previous model of Yamaha FZS.
And Gixxer has some cutting edge corners which developed its own crowd of fan & followers. Other then the cutting edge profile its wheel, brake, suspensions similar to FZS.
On the counter the new Yamaha FZS-Fi is the brand new machine with brand new looks, design and styling. It created its own shadow neither copied nor hired from others. Its unique design again grabbed the attention and the precious faith of the Yamaha lovers.
This brand new machine also applied sharper and cutting edge theme all over its body panel. So Yamaha FZS-Fi is the completely a brand new machine in this battle.
Suzuki Gixxer VS Yamaha FZS-Fi Feature and Enhancements Comparison
The Suzuki Gixxer already is featured with latest technologies. Its light weight powerful engine, digital instrument console, sporty twin exhaust, rear monoshock are attractive feature of this bike. Moreover now its color scheme also revised with gorgeous dual tone.
In addition the new Suzuki Gixxer is now getting hydraulic disk brake with its rear wheel. This addition is still in transit for the BD motorcycle market. But rear disk brake version is already available with Suzuki Gixxer SF.
On counter the Yamaha FZS-Fi is attractively featured with new look, design and brand new features. New FZS-Fi is featured with Yamaha Blue Core Technology which ensures maximum utilization of fuel and environment friendly exhaust.
Moreover it upgraded its old carburetor fuel feeding system with Fuel Injection system. So this FI ensures maximum utilization of fuel and enhances the fuel economy significantly. In addition its instrument console is full digital with newly designed wide pit and the engine is also brand new.
Suzuki Gixxer VS Yamaha FZS-Fi Specification Comparison
Here before entering in our core comparison therefore the technical comparison we should take a look on the specifications of the both bikes. From this specification comparison table you will get a clear idea of both bikes strength and abilities. So let's get that.
[table id=169 /]
*All the specifications are subject to change upon company rules, policy, offer & promotion. BikeBD is not liable for the changes.
Suzuki Gixxer VS Yamaha FZS-Fi Engine & Performance Comparison
So after the specification comparison table you may have gotten the idea which bike is more capable on the road! Also you may have already made your decision of buying your chosen bike. With regard, its not so easy man! There are some twists hidden in the specification table.
You can see Suzuki Gixxer is the powerful machine with 154.9cc capacity engine. But don't know why they didn't disclose its compression ratio in their official website. However, Gixxer got longer stroke engine with the dimension of 56.0mm × 62.9mm. The power and torque rating of the engine is 14.8PS and 14NM.
On the other side the FZS-Fi powered by 149cc square engine with cylinder dimension of 57.3mm x 57.9mm. The compression ratio is 9.5:1 and it produces the power of 13.1PS and torque of 12.8NM.
So guys, here power rating of Suzuki Gixxer is higher than the Yamaha FZS-FI. And Gixxer got more powerful engine than FZS-Fi. But here twist is FZS-FI 3KG lighter than the Gixxer. And due to FI feeding the engine doesn't bear any extra pressure of sucking fuel. So the engine operates effortless, vibration free and it delivers the power faster.
Due to longer stroke engine Suzuki Gixxer accelerate fast in lower RPM therefore within lower speed like below 80kmph. But it may loose its acceleration on higher RPM like running over 80kmph. But its powerful engine allows achieving significant top speed assuming the compression ratio same like FZS.
On counter Yamaha FZS-Fi will deliver quite same flow of acceleration at its all RPM operation due to its square engine. We assume it can deliver very smooth and vibration free power delivery even in the higher RPM. And undoubtedly it will give more mileage than the Suzuki Gixxer.
Suzuki Gixxer VS Yamaha FZS-Fi Sum Up
So after the comparative discussion we found both the Suzuki Gixxer and Yamaha FZS-Fi is undoubtedly capable machine.
No way to ignore anyone's style, feature and performance. Hence of-course there is some corners which separates the both warrior and makes their own crowd.
But as per our observation and assessment if you like to ride hard within the city or within a moderate speed you should go for Suzuki Gixxer. But if you are fascinated with an all rounder with reliable service and performance all the way, than definitely you should go for Yamaha FZS-Fi.
That's it. Therefore if you have any query or any confusion on our Suzuki Gixxer VS Yamaha FZS-Fi Comparison Review please let us know doing your comments. Thanks you all.
FAQ - Frequently Ask Question
1. Where are Suzuki motorcycle manufactured?
Ans- The manufactured started at Jinan Qingqi Suzuki Motorcycle Co. LTD. Chaina.
2. Who is Suzuki CEO?
Ans- Osamu Suzuki is the CEO of Suzuki.
3. What is the Suzuki brand new bike that launches in Bangladesh?
Ans- Suzuki Intruder. Useful Article You May Like:
Read By Category:
You might also be interested in