RIL Taking Pre Booking For Lifan KPR 165R FI CBS
Published On 28-Jun-2021 04:09pm , By Arif Raihan Opu
Lifan is one of the popular Chinese motorcycle brands in Bangladesh. Rasel Industries Limited is the solo distributor of Lifan motorcycles in Bangladesh, they are taking pre-booking of new Lifan KPR 165R FI CBS with a price tag of 2,15,000 BDT.
RIL Taking Pre Booking For Lifan KPR 165R FI CBS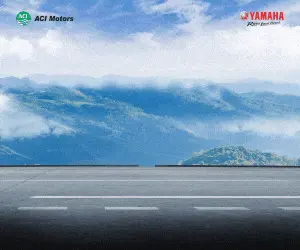 In this pre-booking customers will get a 5,000 BDT discount on this bike, so customers will get this bike at a price of 2,10,000 BDT. This offer is valid till 5th July 2021, so hurry up to pre-book this new bike.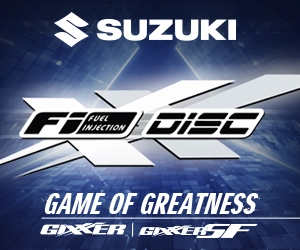 Lifan KPR is one of the popular sports series in Bangladesh. In Bangladesh, bikers like to ride a sports bike, but the price of sports bikes is high on brands.
But Lifan comes up with a budget-friendly sports bike which is Lifan KPR most popular Chinese sports bike series in Bangladesh. Lifan KPR holding the tagline 'The Most Affordable Sport bike In BD".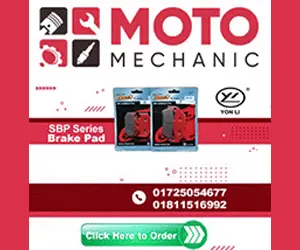 Lifan KPR165R NBF2 Test Ride Review
There are no changes to the engine. Lifan keeps the same 165cc 4-stroke, 2-valve, single-cylinder, Vertical engine that can produce 16.8 BHP @ 8000 RPM and 17 NM @ 6500 RPM. For transmission, they added a 6-speed gearbox with the engine.
KPR is known for the raw power of the engine. But with this much power, you have to balance and brake at the same time. Now Lifan added CBS with this bike. Before this bike, they added CBS in its younger version Lifan KPR 150 V2 CBS.
CBS is the combined braking system, therefore, CBS is a safety enhancement in the motorcycle braking system. In the combined braking system the front braking mechanism remains solid and individual.
Further, the rear braking system is linked or combined with front brakes proportionally with a completely different setup.
So, hurry up! time is short. Pre Book your Lifan KPR 165R Fi CBS soon and enjoy the ride of 'The Most Affordable Sport bike In BD". COVID-19 is spreading too quickly and it's the 3rd wave.
People now try to avoid crowded places and public transport. Car is too much expensive, so here two-wheeler is a much better option for anyone. If You want to Find Lifan Bike showroom near you visit Our Website. we request everyone to stay home and stay home. Thank you all.
Published by Arif Raihan Opu
Creating a value of life isn't easy. But creating life valuable is easy. So I tried to creating value and make an impact. I like to work in a team that is cooperative and helpful. I like to share my knowledge and skills for the betterment of the company. Always find out the opportunities and use in a proper way.
You might also be interested in