Hero Bike Mela – Participate In The Raffle Draw And Win A Car
Published On 13-Nov-2021 11:21am , By Jahid Hasan Jojo
Hero is one of the biggest motorcycle brands in Bangladesh, it is one of the popular brands. HMCL Niloy Bangladesh Ltd - the joint venture between Hero MotoCorp, the world's largest manufacturer of motorcycles and scooters & Niloy Motors Limited- is organizing the Hero Bike Mela throughout the month of November 2021 to enthrall its customers.
Hero Bike Mela – Participate In The Raffle Draw And Win A Car
During the two-month-long event, customers across the country stand the chance to win a car, TV and other exciting prizes on purchase of Hero MotoCorp motorcycles. Four lucky winners have already won each a Tata Indigo car.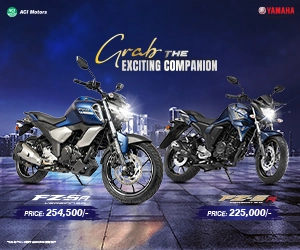 The third lucky winner received the car in Rajshahi from Sanjay Bhan, Head Global Business, Hero MotoCorp, and Abdul Matlub Ahmad, Chairman, HMCL Niloy Bangladesh.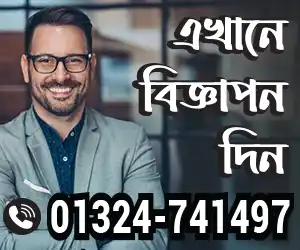 In this Hero Bike Mela customers of Hero motorcycles get a chance to win a car, which is TATA Indigo. Without this, if a customer bought a Hero Thriller 160R motorcycle, customers will get a 32 inch LED TV for free and there will be a 9,500 BDT discount on the purchase of every motorcycle model. Also, there are attractive gifts for customers. You Can see Latest hero bike price in bangladesh here.
Hero MotoCorp products are sold across the country through a network of more than 500 customer touch-points across the country. Customers can get more details about Hero Bike Mela at the nearest Hero motorcycle show or touchpoint.
Click To See Hero Thriller First Impression Review
Hero MotoCorp forayed into Bangladesh in April 2014 through a joint venture (HMCL Niloy Bangladesh) with the Nitol Niloy Group. The Company has a manufacturing facility at Jessore with an installed capacity of 150,000 motorcycles and scooters per annum.
Hero MotoCorp was the first manufacturer in the country to offer five years warranty on its products. The company's current product portfolio in Bangladesh includes eight motorcycles and two scooters.
This Hero Bike Mela will help bikers to get their desired Hero motorcycles and also have a chance to win a car and attractive gifts. So Hurry Up bikers! If You want to know about Hero motorcycle showroom near you visit Our Website. Stay with us for more update motorcycle news. Thanks all.
Published by Jahid Hasan Jojo
You might also be interested in