GearX Bangladesh Is Taking Pre-Book Of Bilmola Rapid RS New Color Graphics
Published On 08-Oct-2022 11:17am , By Arif Raihan Opu
A helmet is the most essential safety device for bikers. GearX Bangladesh is one of the popular motorcycle accessories shops.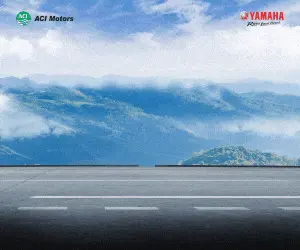 GearX is the official distributor of Bilmola, KYT, Suomy, RUROC, and ICON helmets. Recently, they launched their own helmet brand, GearX. They launched the model X1. This helmet is for those bikers who want a helmet on a budget.
Bilmola is one of the popular helmet brands in Bangladesh. Bilmola Rapid RS with the new color graphics is available for pre-order.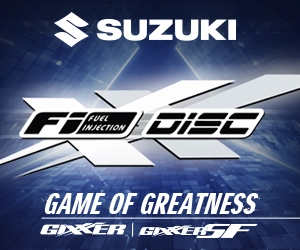 GearX is taking pre-orders for BILMOLA Rapid RSLT by Fraser Rogers (Licensed Graphics). Fraser Rogers is a British Grand Prix motorcycle racer. Now you can pre-book this new graphic. In the pre-book, you will get 500 cash back on this helmet.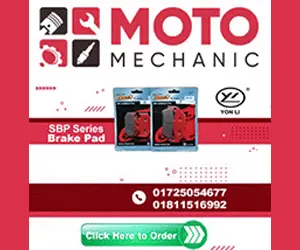 The regular price of the BILMOLA Rapid RSLT Fraser Rogers MRP is 10,500 BDT, but you can pre-order this helmet for 10,000 BDT + Bilmola T-Shirt.
Customers who pre-book will receive BDT 500 cashback and a free BILMOLA T-shirt! So hurry up and get your desired Bilmola Rapid RS new color graphics.
Conditions:
BDT 500 deposit is required to book your helmet
Pre-booking last date: September 30, 2022
Estimated Delivery time: October 15, 2022
You can pre-order your desired graphics and get cash back with a free Bilmola t-shirt. You can pre-book these helmets at GearX's flagship showroom, website, or Facebook page. Thank you.
Published by Arif Raihan Opu
Creating a value of life isn't easy. But creating life valuable is easy. So I tried to creating value and make an impact. I like to work in a team that is cooperative and helpful. I like to share my knowledge and skills for the betterment of the company. Always find out the opportunities and use in a proper way.
You might also be interested in