Suzuki Gixxer VS Yamaha FZS - Feature Comparison
Published On 25-Dec-2015 03:48pm , By Shuvo
Motorbike, undoubtedly itself a matter of excitement. Exhilaration touches the peak in terms of Bangladeshi bikers when discussion comes upon Suzuki Gixxer or Yamaha FZS. One standing within the battle form years, and another one just roaring around the zone for few months. Still the battles within the warming round, where there are more rounds are remaining to sum up a result.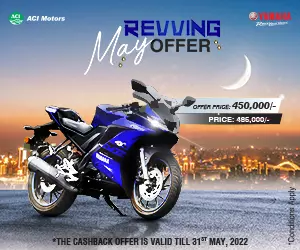 Though unfortunately the release of new version of FZS is in question, but at the moment the war figured between Suzuki Gixxer VS Yamaha FZS. So we are here to entertain you with Suzuki Gixxer VS Yamaha FZS-Feature Comparison. Let's try to know each of the fighters and their weapons.
Guys you know the Yamaha FZ series started to on our roads from the year 2010, and still it doing very gorgeous though many models from other brands are available in the market. There are millions of FZS lovers in the community and no doubt in contrarily there are also millions of FZS hatters.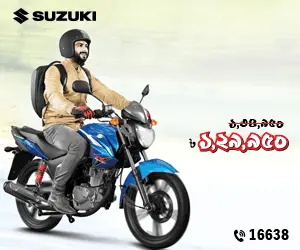 Don't take it negatively as loving and hating is like both side of a coin which we like to name as enthusiasm; so be positive. Therefore a large number of bike enthusiasts were aggressively waiting for a new warrior to beat the rolling legend Yamaha FZS. Then after a quite long and boring waiting the Suzuki Gixxer launched at the second quarter of this year in our market.
So at the moment the war is in between the all new Suzuki Gixxer and the old Yamaha FZS. Consequently the people are very much curious to know the consequence of the war. You know it has no short end result as it is a continuous fight as both warriors are gorgeously awesome and very much capable.
But one thing we are quite sure of any of the supporter will not loose as both of the warrior is heavy weighted and very much featured. But in real ground there are some specific advancement with the both warrior; so let us enlighten those to take your own decision or extend your satisfaction.
Complexion

:
You know Yamaha FZS is quite aggressive and bold in look. The boosted & puffed design just changed the meaning of aesthetic design which vigorously blended the aggressiveness but in some decent way. You will get some similarity with a wild Bison with this bike, where in some other Asian country the model is named as Yamaha Bison. On the other face of the coin the Suzuki Gixxer is looked like a with horn.
Both the bike puffed with heavy muscles and looks quite similar in some angle as the core design or theme are quite same. In the officially published specification Suzuki has not revealed Gixxer's chassis type where the FZ-S's is Diamond frame. But we think both of the frames are quite relevant in design but the dimensions are different. So the exteriors and body mass are quite parallel in look.
You will find the basic design are something equivalent but differs in shape. One thing is very clear as the theme of design is very near to same. Consequently some of you may get the opportunity to make some argument as they are near a copy of each other. In evidence or to fuel up your arguments here are the specific dimensions of both bike, lets take a look.
| | | |
| --- | --- | --- |
| Dimensions & Others | Yamaha FZS | Suzuki Gixxer |
| Overall Length × Width × Height | 2075 mm × 770 mm × 1,090 mm | 2,050mm × 785mm × 1,030mm |
| Seat height | 790 mm | 780 mm |
| Wheelbase | 1334 mm | 1330 mm |
| Ground clearance | 160 mm | Same Here |
| Kerb weight | 135 kg | Same Here |
| Fuel volume | 12 Liters | Same Here |
| Frame type | Diamond | Not Found |
| Suspension (front/rear) | Telescopic / Monocross | Same Here |
| Brake type(front/rear) | Disc/Drum | Same Here |
| Tire size (front) | 100/80-17; (Tubeless) | Same Here |
| Tire size (rear) | 140/60R-17 (Tubeless) | Same Here |
| Battery | 12 V, 5.0 Ah (10H), Lead-Acid Type | 12V, 3.0AH, MF |
| Headlight | 12 V, 35/35W | Same Here |
| Tail Lamp | Bulb | LED |
| Turning Indicators | Bulb with orange colored lens | Same Here |
| Display Panel | Full Digital | Full Digital |
In support of our earlier discussion you can consider the overall look of both bike like the boosted, dented and sliced fuel which are based on same theme and very pleasantly both are with same capacity. You will find the both the bike with quite same figure of rim, tire and braking system which are the iconic feature of both bike. Another iconic feature like the rear mono suspension and fatter front suspension are looks quite same where dimension may differ for very few millimeters.
Other than the handle bar, control switches, footrest position, riding posture everything turns to the similarity. The shortened and boosted silencer is the one of striking attraction of FZ series and you will find the same theme which also applied on Suzuki Gixxer but it has double exhaust vent. So in terms of similarity they are many in number but again they are also not similar in various way; those you will find when you come to compare both bike impartially.
Read More>> Yamaha FZS vs Yamaha FZS V2 (Fi) : Details Comparison
The Suzuki Gixxer is much sharper in design where cutting edge profile has applied all over the exteriors. Considering Suzuki Gixxer, Yamaha FZS is less aggressive and quite rounded in design. There are many exterior updates in Gixxer than the old FZS but most of the changes are happened with the latest version of the FZS which is still not available in our country. But the changes like full digital display panel with enhanced features, LED lights in signals, raised pillion seating position, body matched grab rail etc are quite more appealing with the sharper design of Gixxer.
Rhythm of Heart:
We are discussing from the beginning as the exteriors of the both bike Suzuki Gixxer & Yamaha FZS are based on same theme and very unfortunately both of their power ended just before the Government barriers. The engine capacity of Suzuki Gixxer is 154.9cc and the Yamaha FZS's is 153cc, which is quite a near. Before the entry in the discussion of mechanical part, let's glance over the engine specification of both Yamaha FZS & Suzuki Gixxer. We are sure you will discover many differences and also some of technical similarities between both bikes.
| | | |
| --- | --- | --- |
| Engine Specification | Yamaha FZS | Suzuki Gixxer |
| Engine type | Air cooled, 4-stroke, SOHC, 2-valve | Same Here |
| Cylinder layout | Single Cylinder | Same Here |
| Displacement | 153cc | 154.9cc |
| Bore & Stroke | 58.0 × 57.9mm | 56.0mm × 62.9mm |
| Compression ratio | 9.5:1 | Not Found |
| Maximum output | 14PS @ 7,500 RPM | 14.8PS @ 8,000 RPM |
| Maximum torque | 13.6 NM @ 6,000 RPM | 14.0NM @ 6,000 RPM |
| Starting method | Electric & Kick | Same Here |
| Lubrication type | Wet Sump | Same Here |
| Fuel Supply | Carburetor (Mikuni) | Same Here |
| Clutch type | Wet, multiple-disc | Same Here |
| Transmission type | Constant mesh 5-speed | Same Here |
| Gear ratio | 1st=2.714 2nd=1.789 3rd=1.318 4th=1.045 5th=0.875 | Not Found |
| | | |
| | | |
So guys, from the specifications you can understand as both bike have constructed under quite an identical platform but they have huge differences at the core and both the bike produces different rating of power and torque. Accordingly the speed, acceleration and fuel efficiency will differ considering different riding situation. Very unfortunately Suzuki officially has not revealed the engine compression ratio and the gear ratio detail which are the significant terms of performance for a bike. So some of our discussion will remain presumptive.
Read More>> Shocking: Yamaha FZS V2 Not Coming In Bangladesh
Whatsoever you can see both the engine is with quite same displacement, where the Gixxer is 1.9cc higher which doesn't make any difference in real. The interesting and very important thing is the bore and stroke of the cylinder of both bikes are not same, which clearly guides the power and torque figure toward the deviation. You can see the Yamaha FZS's cylinder is quite square (little over square) and it is 58.0 x 57.9mm, which is very near to 1:1.
But the Suzuki Gixxer's cylinder bore is narrower and the stroke is quite extended, which is 56.0 x 62.9mm; that means it's a longer stroke engine. Therefore in such longer stroke engine has huge opportunity of higher compression in the cylinder, and the combustion can produce more power than the square engine like FZS; in evidence you can see the Gixxer produces more power than the FZS.
Read More>> Yamaha FZs Ownership Review By Faisal
This type of feature can produces more horsepower and also can easily gain peak torque at lower RPM. The rider feels notable quick acceleration and power in lower to medium RPM. But at the higher RPM of engine the torque reduces very gradually due to longer travel of piston or connecting rod and higher friction between piston & cylinder wall. Resulting at higher RPM the engine responds slowly, acceleration reduces and it takes time to reach at maximum speed. And due to higher friction in the cylinder wall the engine also may over heat when riding for long time at high RPM.
Yamaha FZS Current Market Price In Bangladesh
In the engine specification you will find the Gixxer with higher figure of torque then the FZS and we think that is possible only when the compression ratio is high. As the power rating of Gixxer is higher than the FZS so we think it can gain higher figure of top speed but it will take time to reach at the top after a certain RPM. More over gear design therefore gear ratio is a major term of acceleration and top speed, which Suzuki has not revealed. But we think that is quite same like FZS.
There is another advantage of such longer stroke engine like Suzuki Gixxer that is fuel efficiency. Due to higher compression ratio this type of engine can ensure more fuel efficiency than the square engine like FZS.
On the other side if you consider for long term or continuous stressful use at higher RPM you should consider as longer stroke engine is less durable then the square (or over square) engine like Yamaha FZS. Due to longer stroke the piston has to travel longer space and go with longer friction with the cylinder wall. Resulting it produces overheat, makes more pressure on crankshaft, connecting rod and bearings; power loses due to longer friction, and major parts do not lasts long.
Suzuki Gixxer Current Market Price In Bangladesh
Longer stroke engine is nice for initial acceleration & power, but square engine ensures for durability and lets you play and continue acceleration for long in higher RPM. Moreover longer stroke engine allows much fuel efficiency but in the long term use it may reduce its efficiency as its mechanicals faces comparatively more friction losses. But in the square engine the fuel efficiency comparatively continues at a level and the engine parts sustain for longer time.
Clues for Sum Up:
Guys you know internationally 150cc category is very small capacity for a bike. So the power & torque figure differences are very minor issue here which does make very little differences in real. It may make a difference for 1-2PS of power or 1-2NM of torque. Or it may figure the top speed difference for 5-10kmph or take time to gain the top 2-5 second more or less, that's it. But in terms of this type of lower capacity bike fuel efficiency and durability is a matter for a user.
Read More>> Suzuki Gixxer Ownership Review of Ashiq
Moreover quality parts availability, after sales service and support is very much dominating issue for choosing a bike. You know both the Suzuki Gixxer & Yamaha FZS is very near with their performance and quality where only few advantages or disadvantages. So choice is yours. But in short we can clue here if you are speed & acceleration freak then you can go for Suzuki Gixxer and if you consider for cruising continuously for many hours in high speed you may go for Yamaha FZS.
Therefore we think these are enough today for our Suzuki Gixxer VS Yamaha FZS-Feature Comparison. But we are undoubtedly sure as there are more arguments from you. We are waiting to hear from you with the bellow commentary box, don't hesitate to share those with us. Thank you all.
You might also be interested in