Invitation From Runner Motorcycle Manufacturing Company in Bangladesh To Team BikeBD
Published On 23-Mar-2014 05:41pm , By Shuvo
Woke up 7 am in the morning, had breakfast and then headed towards June vai's house. Took his camera and his FZS leaving my Glamour in his house and then we were off to Mymensingh to write a little piece of history for BIKEBD.
For the first time Team BIKEBD got invitation into a Invitation from a motorcycle manufacturing company in Bangladesh and it was none other than one of the motorcycle manufacturer of Bangladesh, RUNNER AUTOMOBILES.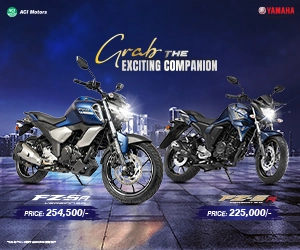 The road was very very bad, I always thought that Dhaka Comilla Highway is the worst in Bangladesh but today after seeing Dhaka Mymensingh highway I can say that this is probably the worst highway in Bangladesh currently.
The scenery on the road sides were good with full of tress but on the road there were pot holes and road full of DUST. I think we only found 20 km of pure tarmac during our journey to our destination.
Started at 9 AM and it took us two and half hour to cover 70 km until we ended up in SeedStore Bazar in Bhaluka, in Mymensingh district.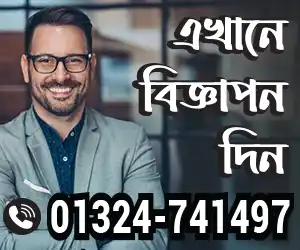 Taking a left turn we reached RUNNER AUTOMOBILES factory where we were warmly welcome by them. They showed us everything in details of how they built a motorcycle from scratch.
Every single person involved in the manufacturing of Runner Motorcycles showed great commitment and we were overwhelmed by their warm hospitality.
We spend a huge chunk of time learning the process of how they manufacture a motorcycle. The factory is HUGE and there were plenty of workers.
The factory and the place surrounding is very neat and clean and unlike many factories in Bangladesh it was surrounded with tress to keep the environment fresh and there was also a small football field where the workers in their off time spend some time to show their skill outside craftsmanship. RUNNER PRODUCE ON AVERAGE 500 HUNDRED MOTORCYCLES PER DAY.
We were very glad when we learn that some of the management team knew about BIKEBD and they were also well informed about our activities in the blog.
They appreciated our work and during lunch time where all the management staffs sit together and share the same meal under one roof, something you don't get to see in many corporate levels we shared many ideas. Everything inside the factory is synchronized.
Just before we were about to leave I got the chance to test ride a Runner Turbo Which i choose earlier as a Best Bike By Bangladeshi motorcycle manufacturer.
And I can say that it is GOOD. We BIKEBD once again want to thank RUNNER AUTOMOBILES for today, where they let us get inside their factory and from where we could see how they manufacture their products (Source).
We are really happy about the level of hospitality they showed to us, they treated us like we were VIP. We want to wish them all the very best for the future.
An detail article on HOW Runner motorcycle manufacturing company in Bangladesh, MANUFACTURE A MOTORCYLE will come on the blog very soon.
-By Wasif Anowar
Related Article You May Like:
Read By Category:
You might also be interested in