Runner Automobiles Limited & There Products
Published On 01-Jan-1970 06:00am , By Shuvo
People of Bangladesh mostly depend on Indian motorcycles, but nowadays China made motorcycles are also popular among the local consumers.
First, they cost less than the Indian motorcycles and secondly, many companies like Runner Automobiles sell Runner motorcycles in installments.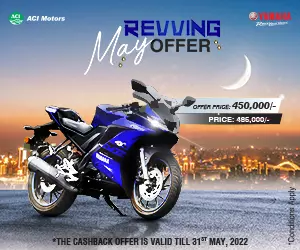 One of the leading motorcycle manufacturers in Bangladesh is Runner Automobiles Limited. They have been manufacturing motorcycles form the year 2000.
Runner Automobiles Limited & There Products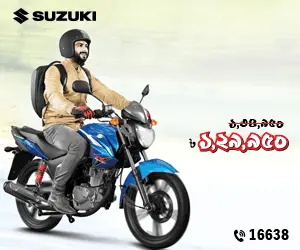 RAL. has established its motorcycle manufacturing factory in Bhaluka, Mymensingh. The factory is constructed on a prefabricated steel structure on its premises of 35 acres with a covered space of over 200,000 sft.
Management experts, engineers, skilled technicians and others totaling about 450 members are working in the factory in a professional and hygienic atmosphere.
The organization has over 700 employees. As of now, the company's production capacity has reached 500 motorcycles per day. RAL's products cover 4 series of motorcycles ranging from 50 cc to 150 cc, and about 14 models of motorcycles.
The factory has complete motorcycle production lines which include pressing, welding, painting, engine assembly, motorcycle assembly, and quality control.
After manufacturing all motorcycles and their components are tested in the computerized testing line and checked by quality control personnel before making delivery. RAL obtained government approval as a motorcycle manufacturer from BRTA after a thorough quality testing by BUET.
By earning good reputation, RAL has captured the domestic market as an avant-garde in this horizon. At present RAL has more than 200 dealers and over 400 sales centers run by trained dealer staff. RAL is selling the highest quantity of motorcycles in the domestic market as a manufacturer. It is to be noted that RAL is also the market leader as regards to 80 CC motorcycle in Bangladesh.
Here is the list of product they have currently in Runner showroom all over Bangladesh
DAYANG RUNNER :
| Model | Engine Capacity and Power | PRICE (BDT) |
| --- | --- | --- |
| DY 50 | 50 ( 5.1 BHP) | 74,000 |
| AD- 80S | 80 (6.0 BHP) | 80,000 |
| Deluxe | 80 (6.1 BHP) | 84,000 |
| Galaxy | 80 (6.1 BHP) | 85,000 |
| Apollo | 100 (7.0 BHP) | 90,000 |
| Bullet | 100 (7.0 BHP) | 97,000 |
| Bullet | 135 (7.0 BHP) | 1,25,000 |
FREEDOM RUNNER :
| Model | Engine Capacity (CC) | PRICE (BDT) |
| --- | --- | --- |
| Trover | 100 (7.0 BHP) | 90,000 |
| Royal KS | 100 (6.4 BHP) | 90,000 |
| Royal ES | 100 (7.0 BHP) | 95,000 |
| Royal + | 110 (8.0 BHP) | 102,000 |
| Turbo | 150 (11.4 BHP) | 1,35,000 (2013) 1,42,000 (2014) |
Runner Automobiles is also a sole distributor of LML Freedom Motorcycles in Bangladesh. The bike has a 110cc engine while it pumps out 8.5 BHP and 8.5 NM of Torque. The price of the bike is 1,44,000 BDT.
Each Motorcycle comes with 3 years Engine warranty while you get to have Free Servicing for 1 year. Runner automobiles always give out motorcycles in installments Runner has 12 motorcycles lined up on their grid to choose from. They too are giving bikes in installments. They too offer two schemes:
1. You pay 50% price of the bike you will buy from them and the rest 50% you will be paying them in 3 months. In this case you don't need to pay any interest rate on the cash price.
2. The 2nd scheme is that you pay 50% as down payment and you pay the rest with a maximum of 12 months. But if you success to pay the rest money in 3 months then you don't have to pay any interest but if you can't under 3 months then Runner will charge you an EMI that will depend on the bike you have bought.
Motorcycle business is booming in Bangladesh over the last 6-7 years, it is not becoming a trend for many young people to own a motorcycle, and we the Bangladeshi manufacturer are not that far off the grid. Hopefully Runner Automobiles Limited in the future will become a powerhouse in the motorcycle industry of Bangladesh.
-By Wasif Anowar
1. Do you know the core value of "RUNNER"?
Ans- The core value of Runer is
R = Respect customers' feelings.
U = Unite together as a team and celebrate success.
N = No wastage is permissible.
N = Never being complacent.
E = Enjoy responsibility.
R = Recognize social and environmental awareness
2. How many kinds of the bike have Runner group?
Ans- 10 kinds of bikes.
3. Is Runner giving installment policy on their bikes?
Ans- Yes they are.
You might also be interested in