Step Into The New Chapter With Yamaha!
Published On 01-Jun-2022 11:42am , By Arif Raihan Opu
Last month, we saw that ACI Motors Limited launched the new Yamaha R15M, R15 V4, and the retro-designed Yamaha FZ-X. Yamaha Motorcycles Bangladesh has launched a new offer in June which is a Step into a new chapter With Yamaha!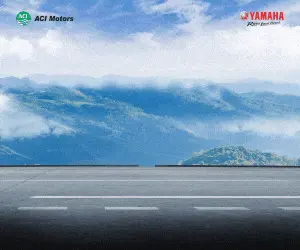 On May 21st, 2022, Yamaha officially launched the R15M, R15 V4, and FZ-X in Bangladesh. Finally, after a long wait, ACI Motors launched these models. ACI Motors is the official distributor of Yamaha Bikes in Bangladesh.
Right now, Yamaha is taking pre-bookings for the R15M, R15 V4 Racing Blue, R15 V4 Dark Knight, R15 V4 Metallic Red, and FZ-X models. Yamaha is offering a cash rebate on motorcycle purchases made in advance.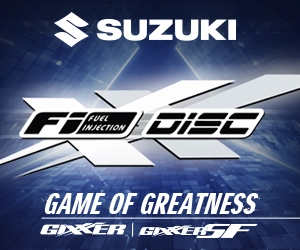 Without these models, Yamaha is also giving cashback on other models. Yamaha is giving a maximum of 25,000 BDT cash back on other models. This offer will continue through the entire month of June.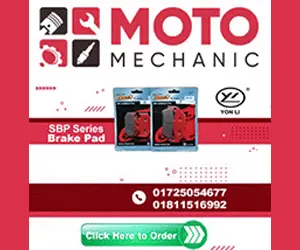 Yamaha is giving 10,000 BDT cash back on the R15M and R15 V4 models. On the other hand, 5,000 BDT cash back on the Yamaha FZ-X.
One of the popular motorcycle models in the sports segment is the Yamaha R15 V3. Yamaha is giving 25,000 BDT cashback on this bike and is also giving 25,000 BDT on the Yamaha XSR155.
But we are surprised that one of the popular models, the Yamaha MT15, a true naked street sports bike, has no cashback or any kind of offer for this model.
The Yamaha R15M is the latest model added to the line. Bangladeshi bikers waited for this model for a long time. After launching in India, Bangladesh bikers waited for the official launch in Bangladesh.
Last month R15M was launched with R15 V4 and FZ-X. A grand launching event was held in International Convention City Bashundhara (ICCB), 300ft Purbachal, Bashundhara, Dhaka.
Now ACI Motors taking the pre-order of these models, with a cashback offer. But they didn't mention when it will be delivered to the customers. We hope the bike will be within June 30th, 2022. To pre-book these models check your nearest Yamaha Showroom in your area.
Probably Eid Ul Adha will be in the next month. Before the eid, this cash-back offer will help Yamaha lovers to buy their desired Yamaha motorcycles. Thank you.
Published by Arif Raihan Opu
Creating a value of life isn't easy. But creating life valuable is easy. So I tried to creating value and make an impact. I like to work in a team that is cooperative and helpful. I like to share my knowledge and skills for the betterment of the company. Always find out the opportunities and use in a proper way.
You might also be interested in