Hero Honda Glamour 15,000 KM ownership Review By Wasif
Published On 17-Mar-2013 06:00pm , By Shuvo
Hi all am Wasif Anowar, today i am going to share my Hero Honda Glamour ownership review. A student & a very hearted racing fan, following Formula 1 & MotoGP for the past 10 years .As seen before many people review their beloved bikes today I was given the same opportunity to share my experience about my bike. I used to own a Walton Leo which was my first bike then after 9 months of riding it I bought my 2nd & current bike Hero Honda Glamour. The bike I named after my favorite cartoon character "King Julien" .
Hero Honda Glamour 15,000 KM Ownership Review By Wasif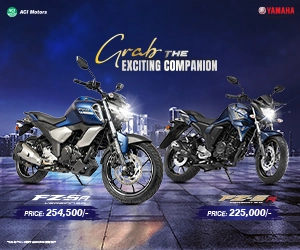 _x000D_ _x000D_
Why  Hero Honda Glamour ?
_x000D_
Well back in 2012 when I bought it I had a limited budget of 150,000 & I wanted a 125 cc bike so that it can give me good power, also good mileage & as I love touring I can cruise on the highway without too much stress on the engine @ 70-80 km/h. Also it needs to be a reliable bike which won't give me any trouble in 2 years, looking everything I thought Indian bike will be best. At that moment I had 4 choices Hero Honda Glamour, Honda Stunner, Yamaha Glaidator & Bajaj Discover DTS-i. Though Discover ,Stunner & Gladiator produce the same amount of power, but in terms of reliability I choose Glamour over Discover , Gladiator was a touch expensive so I couldn't think of that & as Stunner had a fairing I was worried that in a bad accident it may cost me more to repair so I went for Glamour & many says Glamour does look a bit like Hero Honda Hunk. It is elegant.
_x000D_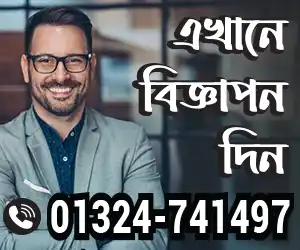 _x000D_ _x000D_
About the Hero Honda Glamour
_x000D_
It is a 125cc bike producing 9 BHP & 10.35 NM of Torque. It is very heavy, weighing 129 kg & has a huge fuel tank carrying almost 15 liter of fuel. It comes with an analog speedometer & a digital fuel gauge & a milometer . Yes the tyres aren't that flat as it is a 125 cc bike but the grip is good. At this point you will think that it is heavy & less powerful but due to its horizontal engine placement it has a low center of gravity & the grip you have on the corner is just epic, I guarantee on the straight a Pulsar 135 LS will throw its tail smoke to its face but on the corner it will just eat that LS. In the promotional event the bike was adversities with the slogan 'Simply Magnetic' it really does grip on the road like a magnet. Handling wise it is one of the best in its category so is the braking system, it is also good. The bike comes with a standard front disc brake. The ride is very good the front suspension is Telescopic Hydraulic while the rear suspension swing arm with hydraulic shock absorber.
_x000D_
_x000D_
Though it doesn't accelerate that fast from 0-60 like an LS but I achieved the top speed of 110 km/h with it on the Uttara airport road. One of the cons of Hero bikes is its mileage, due to my riding style which is aggressive I get 40 km/L in Dhaka & 45-50 on Highway but if you ride smoothly then you may get 45+ in Dhaka city itself. You don't feel vibration until you touch 85 km/h & even that is very tough to spot. So for Dhaka city this is a good bike to ride with. The engine makes no noise at all & even sometimes due to its lack of vibration on idle rpm in the traffic it's tough to tell whether the engine is running or not. I had two huge accidents both speed above 60 km/h & the only thing that was damaged was my handle bar.
_x000D_
_x000D_ I service my bike at every 2000-2500 km & change engine oil @ 1200 km interval; I usually use Castrol Active or Mobil 4T. The bike so far gave no mechanical problem to me in 1 year of usage where I rode it 13700 km.
_x000D_
_x000D_ _x000D_
Regrets:
_x000D_
I have few, first due to that horizontal engine position it is the least powerful 125 cc that is available in the market 2nd,it's weight 129 kg! just 6 KG less than Yamaha FZS. But the worst is Hero Honda service & available of spare parts in BD, they are scare & even if you find them they are expensive. The gear box is a bit when you turn from neutral to 1st gear noisy & the gear ratio is so huge that I can fit another gear box between them. The horn is too weak as it is a single horn. Other then that I really don't have any more complain about the bikes, in one year of running I rode 15,000 on it & I changed an indicator lamp (damaged due to an accident) & the chain sprocket at 12500 km.
_x000D_
_x000D_ _x000D_
Tours:
_x000D_
Despite all my mates have 150cc bikes this bike never panicked on the highway. I went to Jamuna Bridge, Narshindi twice, Comilla twice & once in Manikgang, the highest I rode on it on a single day was when I want to Jamuna bridge 260 km. I could crisuise without a hitch @ 80-90 km/h. The engine unlike some Bajaj bike never feels like that it wants to cry, it is a happy revving bike . Am still to go for a long trip (1000 km) with it but so far I didn't felt any pain or tiredness while riding it. Even in Dhaka city I never felt tired while riding it.
_x000D_
_x000D_
In the end then Hero Honda Glamour is a good bike, It's a very smooth bike for both city riding & highway riding, the reliability is good as well, you can use it as 'rough use' & the most important thing in a bike is that does it makes you smile while riding it? YES MY HERO HONDA GLAMOUR DOES.
_x000D_ _x000D_
You can send us your motorcycle ownership review too. Share your experience and moments with your bike via our blog. You can write in Bengali or English or, both. Click here for a guideline on how you should write you ownership review and then send your ownership review to articles.bikebd@gmail.com
You might also be interested in