Honda Livo 110cc Disc 9000 KM User Review – Raudra
Published On 01-Jan-1970 06:00am , By Raihan Opu
I am Raudra, and I live in Mirpur, Dhaka. Here I will tell you about my bike the Honda Livo 110cc Disc. I am a student and a part time event freelancer. I have to spend a decent amount of time at Gulshan, Banani, and Dhanmondi. Although these places are not very far away from Mirpur, but commuting to those places are quite a hassle.
Honda Livo 110cc Disc 9000 KM User Review – Raudra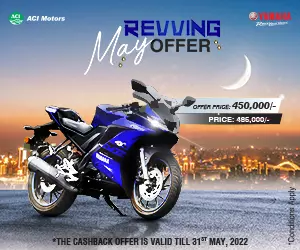 Without the knowledge of my family, I was able to book the bike in September 2019. I lacked some money, some of which was managed from my friends and the rest was fortunately not needed, as the bike came at a discount.
I did not make any transaction in front of my family, as the money had already been paid. Then I told my father and uncle that I got the bike as a reward for attending a program. And they believed it then.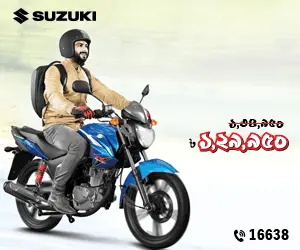 I bought the Honda Livo 110cc Disc brake bike on September 19, 2019. Now it is December 2020. So far, I rode the bike for 9000+ kilometers. This is the first bike of my life.
This was my bike of choice. The Honda Livo 110cc Disc was the first choice and the price was within my means. It was priced at 1 lakh 16 thousand taka. My bike riding training started the day after buying the bike. At 7 or 8 in the morning I went to the empty field in front of my house. I tried a lot and got an idea that day.
The next day my father took me to learn to ride a bike. I was riding well, I learned to ride fairly well on the 2nd day and I rode around the whole area with my Honda Livo 110 bike.
In a few days I learned to ride well. I got my paperwork done quite fast. I also got my digital number plate quite early. I got my driving license by giving the driving test in BRTA without any broker.
After completing everything at once, I started commuting to the office by bike. After riding a few days, a confidence grew in me. With some of my friends, we set the plan to ride to Muktagacha to eat Monda and visit Kabi Nazrul University. We visited the university in the afternoon after lunch.
Then the new plan was to go to Birishiri, Netrokona after Jummah prayer. We started according to plan. But we made a mistake and went to an unknown road. I had an accident on the way at 85+kilometer per hour speed of the bike.
Unexpectedly, I suddenly did a hard brake and slipped. Then I fell down with my pillion. I was wearing a full-faced helmet, gloves, jacket, and shoes. So, the damage was quite less. However, I got a knee injury.
Any other bike at this speed would have had a lot of damage to the bike such as this accident. My Honda Livo 110 bike did not take any major damage. Nothing broke, only the color was damaged and some things became bent.
The journey started again; the bike was back to its glory. Since I was not in a good condition to ride the bike, someone else rode my bike. With a pillion, I got a top speed of 95 kilometers per hour from my bike.
So far, I have serviced my bike seven to eight times. I have done all the services at Kazipara Honda showroom Karim Motors. Nothing major has happened to the bike so far. I change the engine oil of my bike regularly.
On my Honda Livo 110cc Disc bike I use 10w30 grade engine oil. I used Honda engine oil for the first 2 times. The next 2 times I used Shell's Mineral Engine Oil, the next 2 times I used Motul and last time I used Mobil's Engine Oil. 10w30 grade engine oil is available at 380 to 600 BDT.
I maintained the break-in period for the first 2000 km of my Honda Livo 110 bike. At the time of break-in period, I would raise the maximum speed to 45 kilometer per hour.
Speed rises quite well after the break-in period, but I ride my bike at an average speed of 60 kilometer per hour. In terms of mileage, we can say that it depends on the quality of the octane.
When I checked the mileage, I got 63 kilometer per liter of mileage at 100 taka's octane. That means 56 kilometers per liter of octane. To me, this 56 km mileage is quite satisfactory.
Some pros of Honda Livo 110cc Disc:
Its braking system is much better than other bikes in this segment.
Its color quality is good enough.
Smooth engine sound.
Appearance.
Great for tall people.
Mileage.
Some Cons of Honda Livo 110cc Disc:
Thin wheels.
Regular maintenance.
The rear suspension is quite hard.
Slow acceleration.
Low powered headlight.
At last, I think no one was disappointed riding the Honda Livo 110. Overall, the bike is able to impress anyone perfectly. With the Honda Livo 110cc Disc bike I get good support for the city rides as well as long tours. Very nice service on any ride. Just take care of the bike, learn to understand the bike. Thank you!
Written By: Raudra
You might also be interested in