Runner Automobiles Manufacturing Motorcycles in Bangladesh
Published On 06-Apr-2014 07:50am , By Shuvo
On 23rd of March this year for the first time in Bangladesh motorcycle history a motorcycle blog got invitation to get inside a motorcycle factory.
We went to witness this making process of motorcycles in Bangladesh in Runner Automobiles Ltd's motorcycle factory in Mymensingh.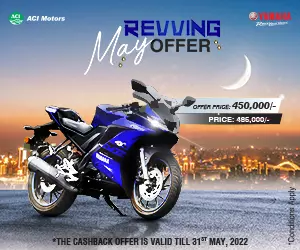 We saw many in depth process of how they make a motorcycle and their technician and staff explained to us every single step on the way.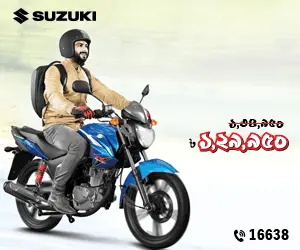 We want to give them massive THANKS and we will try to put together everything so that we can try to make our BIKEBD fans and the customers of Runner Automobiles Ltd understand how their motorcycles are manufactured.
About Runner Automobiles LTD
Runner Automobiles Limited (RAL) started its journey in the year 2000. The organization has over 700 employees. In the past 15 years, the company has invested a large amount of capital to introduce complete set of advanced production technology and equipment.
Till now, the company's production capacity has reached 500 motorcycles per day. RAL's products cover 4 series of motorcycles ranging from 50 cc to 150 cc with three brands Dayang Runner, Freedom Runner and LML. The product range includes about 14 models of motorcycles.
RAL. has established its motorcycle manufacturing factory in Bhaluka, Mymensingh. The factory is constructed on pre-fabricated steel structure on its premises of 35 acres with a covered space of over 200,000 sft.
Management experts, engineers, skilled technicians and others totaling about 450 members are working in the factory in a professional and hygienic atmosphere.
The factory has complete motorcycle production lines which include pressing, welding, painting, engine assembly, motor cycle assembly and quality control. It has the production capacity of manufacturing 500 motorcycles per day.
After manufacturing all motorcycles and their components are tested in the computerized testing line and checked by quality control personnel before making delivery.
RAL obtained government approval as motorcycle manufacturer from BRTA after a thorough quality testing by BUET.
Locally made spare parts like motorcycle seat, different cables like: break cable, clutch cable etc., wiring harness, tyre, tube, battery, plastic components (side cover, indicator light, head light, fender) and many other parts and accessories are being utilized in runner motorcycles of different models.
All these local entrepreneurs are financially benefitted and they also created employment opportunities for a large no of people.
By earning good reputation, RAL has captured the domestic market as an avant-garde in this horizon. At present RAL has more than 200 dealers and over 400 sales centers run by trained dealer staff. RAL is selling the highest quantity of motorcycles in the domestic market as a manufacturer. RAL is also the market leader as regards to 80 CC motorcycle.
ENGINE ASSEMBLY:
Our journey started with the engine assembly area where people work in a synchronize order to build a motorcycle engine.
Engine is the heart of any motorcycle as that is what pumps the POWER to the wheels and down here they take extra care to build an engine so that they make sure that it also last on the road as long as the consumers wants.
Each of those worker are used to put various engine parts into place, they work in column and they wear huge safety gear and use state of the art machinery.
Runner uses Dayang spec engines. It takes approximately 2 minutes to assemble a 100 cc engine using all the 300 components.
After the assemble is finish each engine goes through a Dyno Test where they are loaded with engine oil then using a Dyno they start the engine and test:
Power out put
Clutch Lever
Gear Box
RPM and Torque
They check for any metal fatigue
If they find any fault then that engine is send back for further inspection and mending. According to the opinion of the persons involved in engine assembly, the engine trouble rate is one in every 5000 engines; they make sure that they deliver the consumers the best engines possible as with every Runner Motorcycles the consumers get to have 3 years or 30,000 kms engine warranty.
PRESS:
Down here they turn metals into structure. This is the noisiest place in the whole factory where metals sheets are pressed on to make bikes frame and fuel tank.
They use metal sheet of 2 thicknesses which they turn into frame body. This is probably the most expensive site in the factory as machines here are really big and expensive and not to forget noisy.
They cut them into different size and shape and on a average they need to make 27 different components from metal sheet to make up the frame of the body.
Here machines are used to make the fuel tank and also they grind them to cut off the sharp edges of different parts. We have also seen many machines that are use to bend certain metals like motorcycle stands and handle bar into different shapes.
WELDING:
In the welding section we have seen lots of fire extinguishers, here the whole structure are welded together. Just like in the engine assembly room each worker is hoist with one specific job. They use very high current in this process and this section consumes almost 1/3 of the total electricity of the plant.
While the welding is done huge pressure is applied by hydraulic machines to hold the pieces together so that they don't move about during the process.
According to the opinion of the people involved in welding there is 2 in 100 that come out of error and those components are send back to the press room for recycle.
PAINT:
In the past many customers of Runner Automobiles Ltd used to complain about the quality of the bikes paint, but now RAL have modified their paint shop. Huge amount of time and attention to details goes down here.
First each components that will be painted goes through a chamber where they are washed with water, and chemicals are added to make them dust proof and also make sure that no oil is left over them.
Then they phosphates them all this is done automatically by machines. At last a worker cleans each component using air gun by hand. They keep them in an oven for drying out so that no water or dust is left over and finally manually paint is sprayed over the component as per requirements.
Runner automobiles Ltd have very skilled workers who paint each of the metals or plastics with great care.
After the paint is done they put the components in a massive oven in temperature from 70-80 C for about 30-40 minutes depending on type on the component.
BIKE ASSEMBLY:
Finally the assembly area where all those things come together. First bring a raw chassis then put wiring, bulbs and light to it. Then they fit the heart of the bike, the engine.
The front and rear suspension are added. Tyres and stand are fitted next alone with the fuel tank. The front fairing, head light and speedometer are added then. Finally they add the badges and stickers on the bikes.
There are around 13 stations and depending on the model each bike takes 45 – 60 min to assemble from nothing to a machine that is ready to conquer the road. After the assembly is done each bike is given its identity where through using a computer they punch the engine and chassis number on it and finally put a logo MADE IN BANGLADESH.
Quality Control Test:
Each bike must pass this test in order to pass the factory standard. No matter how much time or effort is put in making each bike if a bike fails this test it will be counted as a BAD item and hence it will not go for sale. Down here they put each bike on the Dyno and test the followings:
Do Speed test top, to check all the components are working correctly.
At high speed they check for any usual vibration.
They measure the mass of each bike.
They do alignment test.
Check for brakes and lights to see all the electrical things are working well.
Finally each bike is manually checked to see whether there are any more cracks or scratch left on them. They also check for any loose nuts or bolts things which can have disaster consequences at high speed.
After this is done the bike is state as PASS and then a engineer will take it for a 10 km ride around the factory tarmac to check its fuel efficiency and will warm up the bike to the real world.
Finally when that is done it is stored in their warehouse in Runner Automobiles Ltd's Factory and ready for delivery to one of 200 sales centers over Bangladesh.
Motorcycles manufactured by Runner Automobiles Ltd didn't came here in one day, it took them huge amount of research and time and investment to come this far.
They are trying their best to make sure their product have the performance and reliability of their counterpart and we BIKEBD wish them all the very best for the future.
The company last year produced nearly 35000 motorbikes and they are hoping that with increase in demands they can pull that figure up to 60000+ given the facilities they have with them currently.
They have made huge investments in their R&D and they hope that by the end of next eyar Runner Automobiles Ltd will be able to build their own spec engines.
On behalf of whole BIKEBD we want to wish Runner Automobiles Ltd all the very best for the future.
-By Wasif Anowar
1. Do you know the core value of "RUNNER"?
Ans- The core value of Runer is
R = Respect customers' feelings.
U = Unite together as a team and celebrate success.
N = No wastage is permissible.
N = Never being complacent.
E = Enjoy responsibility.
R = Recognize social and environmental awareness
2. How many kinds of the bike have Runner group?
Ans- 10 kinds of bikes.
3. Is Runner giving installment policy on their bikes?
Ans- Yes they are.
Related Article You May Like:
Read By Category:
You might also be interested in