Runner TVC About Motorcycles: Featuring Sakib Al Hasan
Published On 14-Nov-2016 12:49pm , By Saleh
These days whenever you turn on the TV & tune into any Bangla channel you will see a very popular advertisement that's been shown which features Sakib Al Hasan (the greatest cricketer to come out of Bangladesh) with the Brand Runner Motorcycles with the slogan "" LIVE YOUR DREAM… LEAD YOUR LIFE''.
These days you don't see too many TVC from the motorcycle companies of Bangladesh and mostly what we see are from Indian TVC which are then narrated in Bengali. Runner Motorcycle being the largest domestic motorcycle company time to time releases their own TVC, most of the times they featured Bangladeshi cricketing sensation Sakib Al Hasan.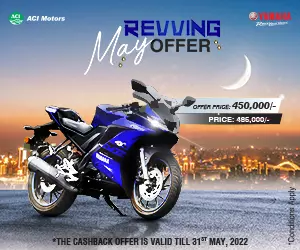 [embed]https://youtu.be/lJ34J64X38Y[/embed]
With the current economy of the country is moving forwards manufacturing is going to be the prime focus on our GDP in aspect of the vision to mark of middle income country in global economy by 2021. Motorcycle manufacturers are now focusing on their brand that is they are promising to their customer. As a result domestic brands like Runner Automobiles are coming with a specific commitment to make delighted and repeated customers.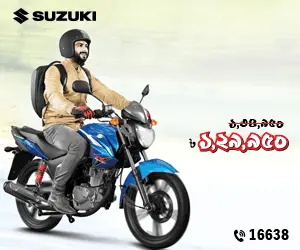 Runner Automobiles is the first domestic motorcycle manufacturing company in Bangladesh. Since 2000 they started with the leadership of motorcycle manufacturing and marketing in Bangladeshi. Now they have established domestic brand in two wheeler industry.
In today's time brand is the most valuable assets of any organization. Organizations invests huge amount of time, effort & resources in creating bands & its equity. Runner Automobiles developed this TVC with a leading Indian TVC maker form of a thematic mood film conveying the essence of brand Runner. This emotional film shall be portraying how Brand Runner has become a part of our society and life around.
The film depicts various moments in our today life showcasing various bike models in different sequences and finally established by none other than our own national cricket star and Runner Brand Ambassador- Shakib Al Hasan. The whole sequence is nicely packaged with very melodious, touchy and emotional chord of music and lyrics.
The TVC also showed us that cars and public transport though are comfortable but in Dhaka city are completely useless in terms of saving time, while Sakib Al Hasan was stuck in traffic jam a biker helped him to reach his practice ground on time.
The TVC featured the following bikes:
Recently back in September Runner Motorcycle took another leap ahead by signing a collaboration agreement with USA Company UM International LLC to manufacture UM-Runner branded motorcycles in Bangladesh.
It was nice to see that domestic motorcycle manufacturer are promoting their motorcycles with our home ground brand ambassador & they are showing the true perspective of motorcycle uses in Bangladesh through the TVC. We wish them all the very best for the future.
You might also be interested in