Race MotorBikes - Emerging Brand In Bangladesh
Published On 04-May-2017 12:51pm , By Saleh
RACE MOTORBIKES is a new concern of Rangs Group which is a premier brand that promises a lifestyle through outstanding quality bikes with latest features and unique design at an affordable price in Bangladesh.


Company ProfileRACE MOTORBIKES started its journey as a single business unit in the fall of 2015. To achieve its vision and guided by a relentless focus on values, the company maintains close relations with its foreign partners thereby promising quality products, with genuine parts and efficient after sales service to their valued customers. The company is driven by the sheer passion to be the best in the business; RACE MOTORBIKES promises to bring only the best quality of products from all around the world within the reach of everyone.
RACE MOTORBIKES believes in delivering operational excellence to meet commitments. With diversification and a rich variation of products it has the potential to earn repute among everyone as the distributor of premium quality brands and services. Currently they are the distributor of Hyosung & Race motorcycles (their own brand) in Bangladesh. Their motorcycles are of top quality which comes from Korea & China.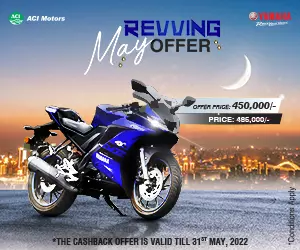 RACE Hyosung
KR Motors is a South Korean motorcycle company that was founded back in 1978 under the Hyosung Group of Companies. They are producing motorcycles ranging from 125cc to 650 cc. They have a lineup of sports, street & cruiser motorcycles. Currently RACE MOTORBIKES is ensuring the availability of all these 3 types of motorcycles in Bangladesh under CBU condition which comes with 125cc engine fitted in them. All these bikes are oil cooled / air cooled & have 8 valves engine. Both the sports bike-GTR125 & street bike-GT125 produce 14.6 BHP and the cruiser-GV125 produce13.24BHP.
Price of Hyosung Motorcycles in Bangladesh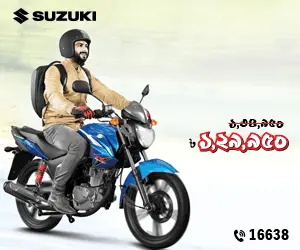 Race Fiero 150FR
We already reviewed our first impression about this motorcycle. This is the same motorcycle in China which is called CF Moto 150NK.CF Moto is one of the top brands in China & they design their motorcycle through the hand of Kiska; the same company who designed motorcycles for KTM! We will post a full review of Fiero 150FR soon in our website, but so far through our findings we saw that this motorcycle has one of the best built qualities among the Chinese motorcycles in Bangladesh. The bike has a 150cc water-cooled engine which produces 12 BHP. So far in our 1000 km testing we found the mileage of the bike to be around 35 km/l, & top speed recorded is 120km/h.The bike comes with two riding mode. We do believe that after the end of break-in period, mileage & top speed will improve. Price of Race Fiero 150FR in Bangladesh is 209,000 BDT.
Race GSR125& SR125
These two Models are made by ZongshenPiaggioFoshan Motorcycle Co.Ltd. It is a joint venture company between Piaggio Group (Italy); the biggest motorcycle manufacturer in Europe. Piaggio Group is the owner of brands such as Aprilia, Derby, Moto Guzzi & many more motorcycle brands around the world. Zongshen Industrial Group (China) is a giant private company, who is working as a partner of Piaggio and Harley-Davidson in China.
Here both the GSR125 (Sports) & SR125 (Naked) shares the same 125cc - water cooled engine which gives out 15.81 BHP; GSR 125 has a full sport handle bar with the top speed as claimed by the company is to be around 134 km/h.
GSR125 has duel headlight at front, aluminum frame, upside down front suspension, duel disc brake, full sports handle bar, split seat & polymer plastic fuel tank. When I first saw this bike I was truly amaze by its build quality. Price of SR 125 is 1,99,000 BDT and GSR125 costs 250,000 BDT.
Race City 100
The only 100 cc motorcycle in their lineup. QIANJIANG MOTOR is the manufacturer of this model. It gives out 7.4 BHP. This is a commuting motorcycle & it is user Friendly.The Company claims that it will give a mileage of 60 km/l. It features conventional drum brakes. They have two version of the bike; one is fitted with alloy wheels and another one with spoke wheels.Price of Race City 100 is 99,000 BDT.
Currently all their motorcycles are coming in Bangladesh in CBU condition, they might bring these motorcycles in CKD in the near future which will help them to reduce the price of their motorcycles. With the purchase of every bike the customer will get 2 years engine warranty. In Dhaka the bikers will be able to service at the bikes at Suzuki's service centre at Tejagaon.
It is a nice initiative that these days the companies are moving forward in bringing the top quality bikes from China. This is all about Race Motorbikes, during the month of Ramadan we will come forward with the Test Ride Review of Race Fiero 150FR.
You might also be interested in