Race Fiero 150FR Test Ride Review By Team BikeBD
Published On 25-May-2017 07:22am , By Saleh
Motorcycle market in Bangladesh is mostly shared by Indian motorcycle companies, a very small part is into the hands of Chinese motorcycle companies whose market share is growing day by day & among all the Chinese motorcycle companies Race Fiero 150FR is one of the top model. After extensive testing for 3 months & riding it over 3000 km we thereby present you Test Ride Review of Race Fiero 150FR.
Race Fiero 150FR Test Ride Review By Team BikeBD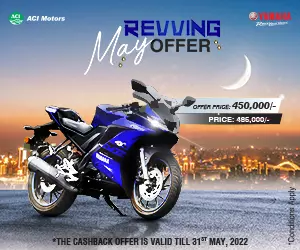 In the past we used to test a bike for 700-1000 km & then post an article on the bikes but with suggestion from BikeBD fans we speeded it up & from this year we will post articles on motorcycles which we will test for 2500 km at minimum so that we can collect more data about the bike & elaborate it more among the Bikers in Bangladesh. Let's introduce you to all to Race Fiero 150FR. The bike is actually CF Moto 150NK, which is rebranded in Bangladesh as Race Fiero 150FR, so for the people who think that this is a Chinese low quality version of a Chinese good quality bike is absolutely wrong.
CF Moto is one of the top branded Chinese motorcycle company, their design team Kiska design most of their bikes most notably CF Moto 150 NK & 400 NK. Kiska is the same company who designed motorcycles for KTM so you may find some similarities in design between a KTM Duke 125 (2015) & Race Fiero 150F. So let's get into the bike and see more details about the test ride review of Race Fiero 150FR.
Design Design of the bike is aggressive, as stated you will find some similarities with KTM Duke and here they start with. The headlight resembles the face of a predator, the LED parking lights gives angry looks while the shape of the headlight always asking for a launching attack. Headlight of the bike always stays ON. Indicators are LED units and have rubber attach to them so that in case of a collision it will bend first to avoid not breaking it instantly.
Tail light is a bit compact & is a complete LED unit. Handle bar of the bike is a straight rod unit with chrome color. To compare the design it is more like Yamaha M Slaz, but just the fact Fiero 150FR have a better pillion seat with grab rail. The front upside down suspension does give the bike very good looks. Ignition key is featured on the fuel tank like most street bikes in Bangladesh.
Features This bike is loaded with some very unique features which you won't find in any other Chinese or Indian motorcycles in Bangladesh: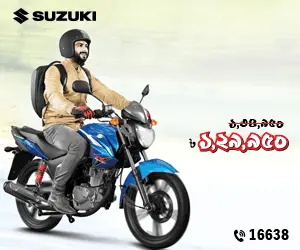 150cc water cooled EFI engine
6 speed gearbox
Two riding mode: ECO or SPORTS
Upside down front suspension
292 mm front disc brake& 220 mm rear disc brake
130 cross section rear tyres
Speedometer with lots of features.
Short exhaust.
Grab Rail for the pillion rider.
Speedometer of the bike is needed to be mention separately. It has an analog rev counter with a digital speedometer. It also has digital odometer, temperature gauge of engine, fuel indicator, battery indicator, and clock & lap timer. It also has a REDLINE light which can be adjusted so if you want to ride in pleasure you can set up the bike which will let it show the REDLINE LIGHT @ 6000 RPM!
It also has a safety device which won't let you to start the bike if the side stand is down if the bike is in gear. Even though it starts during Neutral but once you put the gear with the side stand ON the engine will shut down the power. You can control the light of the speedometer display from the buttons. Switch gears of the bike is good but given the overall bike it could have been better. Because this bike is fitted with AHO so there is no Headlight OFF button. Headlight is good enough powerful for night ride, we tested the headlights on the hill tracks of Bangladesh and found that they illuminate enough light intensity for riding fast.
Engine RaceFiero 150FR have water cooled EFI engine. The engine is a 150cc single cylinder with 2 valves. The engine produces only 11.8 BHP & 10.7 NM of Torque, which is very less as these days most 125cc sports bike produces around 14-15 BHP! CF Moto says that this bike wasn't design for SPEED instead it was design for cruising & comfort. We think we will praise this bike more for its build quality & comfort rather than its speed.
The bike have two riding mode, in ECO mode you save good amount of fuel as in this mode the bike doesn't accelerates too fast & ECU is programmed to save most amount of fuel. With the press of a RED button on the switch gear of the bike it turns into SPORTS mode. In this mode the bikes engine revs faster than normal and consume most amount of fuel. Difference between the two mode is minute & the only thing it does it helps the bike to touch the redline faster. Although I like the short exhaust of the bike but not a fan of the exhaust noise, unlike Honda motorcycle it isn't quiet but instead it makes a dirty noise like a muscle car. Gear ratio is good but initially for the first 1500 km the gear changes are hard. Engine carries 1200 ml of engine oil which is a lot so on average you have to buy two engine oil at a time & always fill it with 20w40 Grade engine oil.
Suspensions & Brakes: As we talked before the bike have an inverted front suspension while the rear suspension is mono shock absorber. The front suspension alone with the brakes and weight distribution offers a fantastic combination for a Stunt Rider to perform a stoppie. According to HRZ Stunt Rider Kayum Bhai, this bike can perform very beautiful stoppie but due to lack of power performing a chain wheelie is difficult. It takes around 1000-1200 km for the suspensions of the bike to work perfectly.
But one of the biggest problems with the bike is the rear suspension, the damper doesn't works well in the bad road and also in the corners it slides around a lot. Something which is dangerous for a new bikers but I found it AMAZING!
For few times I thought that may be the rear suspension is not bolted properly but later I found out that it is the characterized of the bike which wants it to drift on high speed corning.This is a bike which is not recommended for all & not all will enjoy riding this bike.
Riding & Performance Seating position of the bike is straight upright & comfortable for long distance ride & also for city ride, but the pillion seat is not comfortable at all for long distance ride. Due to very big turning radius in the congested city traffic is it difficult to move the bike. Sometimes going between gaps become very hard due to the size of the bike.
Riding on an open road is fun with the bike;it has good braking and suspension. Rear tyre isn't the best for wet weather ride or riding off road which has full of dust or sand. Headlight is powerful enough for highway ride, but I miss the dilemma of not having a LED Headlight as this is a new bike from this era. Brakes of the bikes are top class, just as the build quality of the bike but if they could have fitted a better rear tyre it would have been better for high speed corning and braking in the wet or dust. The full rear end geometry is a mystery to me on how it performs on the corners! One of the biggest questions you people will ask whether or not the SPORTS MODE & ECO MODE works? The major change is that it revs the engine and gear changes becomes more fast. Sports mode doesn't add any extra power to the bike. The brakes of the bike are very good, front unit it is a 292 mm twin piston unit & the rear 220 mm single piston brake unit. Am really impressed with the braking system of the bike. Corning ability of the bike is good too but I won't suggest anyone to do high speed corning with this bike on wet or dirty track.
Engine response isn't high as it doesn't have Ready pickup but the mid range of the bike is good. The bike isn't REV happy, but it has a good attitude of cruising at 90-100 km/h. Fuel tank of the bike is just 10 litres which isn't good for long distance ride & because it needs RON93 grade fuel which is impossible to find in Bangladesh (Source). You always need to get the best quality fuel or performance of the bike drops massively. Even with bad quality fuel the bike creates some problem at starting the bike. There is engine vibration at high rpm but the ride is smooth in lower RPM, the bike doesn't have any ready pick up but the mid range torque of the bike is good. Although it is a sports type of bike but in the real world it is made for long distance ride.
Performance ChartTop Speed: 120 km/h.Mileage: 32-35 km/l in Dhaka cityHighway: 38-40 km/l on the highway
Conclusion I tested the bike for 3000 km & to be honest during the test I started to grow a bit of a soft corner for the bike, the way it looks like a predator, the way it sing a dirty sound from the exhaust & they way slip & slides on the corners but then I realize that this is not a everyday use bike for an average bikers, this is a bike that is made for people who enjoy riding a bike on the edge of a cliff and wants to fight with the bike rather than keep it in their garage & adore it.
Team BikeBD Editor & Test Rider Wasif Anowar Most bikes these days in the price bracket of 2 lacs feels boring, they are good for commuting, they save fuel & more practical some of the key features which Race Fiero 150FR lacks neither it is so good for SPEED but I really respect the bike for its build quality, for it's awesome braking system & most important for me it's lunatic performance on the corners, the way it's drift about tells me that this bike is truly alive. This is the Team BikeBD review of Race Fiero 150FR & we hope to bring more details about the bike in our future testing.
You might also be interested in