Yamaha Ray ZR Street Rally 125 Fi Maniac Quiz Contest!
Last updated on 18-May-2022 , By Arif Raihan Opu
Yamaha is going to arrange a quiz contest on the Yamaha Ray ZR Street Rally 125 Fi scooter. Yamaha is popular for its premium bike and scooter. ACI Motors Limited is the official distributor of Yamaha Motorcycles in Bangladesh.
Yamaha Ray ZR Street Rally 125 Fi Maniac Quiz Contest!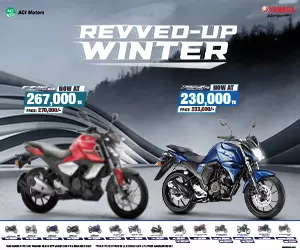 Yamaha is one of the premium motorcycle brands in Bangladesh. They are popular for their premium segment motorcycles and scooters. One of them is Yamaha Ray ZR Street Rally. In 2018 Yamaha launched this series in Bangladesh.
Because of its looks and bold design, this scooter gets the attraction from the bikers all around. From front to the tail end this scooter is much more muscular than other scooters in its segment.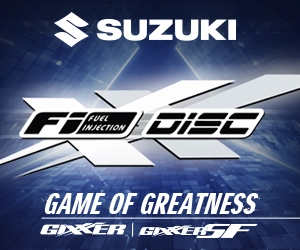 It was first launched with the 110cc engine. But now this scooter gets more power and a higher cc engine. Now Yamaha Ray ZR Street Rally has 125cc with an air-cooled, 4-stroke, single-cylinder, and fuel-injected engine.
The engine has a max power of 8.2PS at 6500RPM, and 9.7Nm of torque at 5000RPM. One of the key features of this scooter is the Fuel Injected system which we see at the Yamaha motorcycles. Yamaha Ray ZR Street Rally 125 FI comes with a fully automatic gearbox, which makes it very much easy to control. The Automatic CVT engine is expected to have a top speed of about 100KMPH.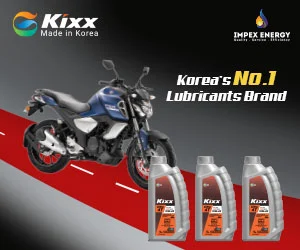 Click To See Yamaha Ray ZR Street Rally 125 Fi First Impression Review
Now there will be four quizzes for the contest and the lucky winner will get some attractive gifts. The first winner will get Yamaha HPH 200 Headphone, the second is a smartwatch, and the third, there will a Bluetooth speaker for them. To join this quiz contest keep eye on Yamaha Bangladesh's official Facebook fan page.
If You want to Find Yamaha Motorcycle showroom near you visit Our Website. Stay with us for more update motorcycle news.
Published by Arif Raihan Opu
You might also be interested in