Yamaha Saluto 125 Sets New Mileage Standards
Published On 31-May-2023 12:20pm , By Jahid Hasan Jojo
The Yamaha Saluto 125 stands out as a well-received motorbike, renowned for its remarkable fuel economy. With a claimed mileage of 60 kilometers per liter (Kmpl), it stands as a testament to Yamaha's commitment to delivering economical and efficient bikes.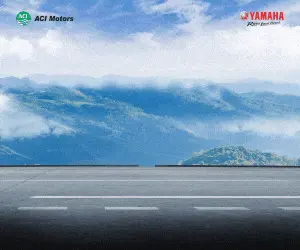 In the ever-evolving motorcycle industry, manufacturers are constantly pushing the boundaries to deliver innovative and efficient two-wheelers. Fuel efficiency has become a crucial factor for consumers, as it not only helps reduce expenses but also contributes to a greener environment. Yamaha, a prominent figure in the realm of motorcycles, has yet again set new standards with its latest creation, the Yamaha Saluto 125. This remarkable motorcycle has set new mileage standards, capturing the attention of riders and industry enthusiasts alike.
Overview of the Yamaha Saluto 125:
The Yamaha Saluto 125 is a stunning machine designed for efficiency and performance. Equipped with cutting-edge technology, it offers a thrilling riding experience while minimizing fuel consumption. With a sleek and lightweight design, the Saluto 125 boasts aerodynamic features that enhance its fuel efficiency even further. Its engine has been meticulously engineered to deliver exceptional power and torque while ensuring optimal mileage.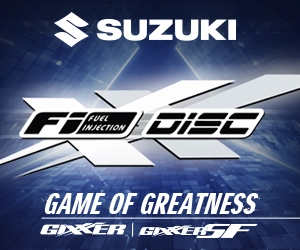 The Importance of Mileage Standards:
Mileage plays a pivotal role in the decision-making process for motorcycle buyers. With rising fuel costs, riders are seeking motorcycles that offer excellent fuel efficiency without compromising on performance. Setting new mileage standards is a significant milestone for manufacturers, as it demonstrates their commitment to addressing the needs of their customers. Furthermore, fuel-efficient motorcycles contribute to reduced carbon emissions, making them environmentally responsible choices.
Yamaha Saluto 125 Mileage Achievements:
The Yamaha Saluto 125 has redefined the meaning of efficiency with its remarkable mileage achievements. It proudly boasts an impressive mileage figure that surpasses many of its competitors in the 125cc segment. Through Yamaha's relentless dedication to engineering excellence, the Saluto 125 has achieved a fuel efficiency that sets a new benchmark for motorcycles in its class. Yamaha's accomplishment exemplifies their unwavering dedication to providing exceptional performance while minimizing their ecological footprint.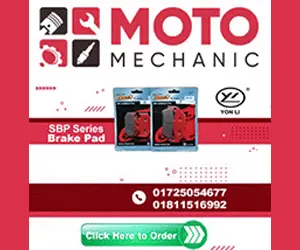 Technological Innovations:
Yamaha has employed advanced technologies in the development of the Saluto 125 to achieve its outstanding mileage. The motorcycle features an optimized combustion chamber design, allowing for a better fuel-air mixture and improved combustion efficiency. Additionally, Yamaha's innovative Blue Core technology optimizes the engine's performance, resulting in reduced friction and improved fuel economy. These technological innovations seamlessly blend power and efficiency, setting the Yamaha Saluto 125 apart from its competitors.
Customer Benefits:
The Yamaha Saluto 125's exceptional fuel efficiency brings a host of benefits to its customers. Riders can enjoy extended journeys without the frequent need for refueling, reducing their overall expenses. The reduced fuel consumption also contributes to a cleaner environment, minimizing the carbon footprint. Moreover, the Saluto 125's impressive mileage enhances the overall riding experience, providing riders with the freedom to explore more without constantly worrying about fuel levels.
Impact on the Motorcycle Industry:
The Yamaha Saluto 125's new mileage standards have far-reaching implications for the motorcycle industry. Its remarkable achievements are likely to inspire other manufacturers to prioritize fuel efficiency in their designs. This milestone has set a new benchmark for competitors, prompting them to innovate and develop motorcycles that offer better mileage without sacrificing performance. Yamaha's commitment to advancing fuel efficiency is expected to shape the future of the industry, promoting greener and more sustainable transportation solutions.
The Yamaha Saluto 125 has made a lasting impression in the motorcycle industry by setting new mileage standards. With its outstanding fuel efficiency, advanced technologies, and customer-centric benefits, it has elevated the riding experience to new heights. Yamaha's commitment to innovation and sustainability is evident in the Saluto 125, and its achievements pave the way for a greener and more efficient future in the motorcycle industry. By choosing the Yamaha Saluto 125, riders can embrace both performance and environmental responsibility, making every journey an exceptional and conscientious adventure.
Published by Jahid Hasan Jojo
You might also be interested in