A Journey By Motorcycle: Sylhet
Published On 19-Jul-2014 11:22am , By Shuvo
Since I came back from the tour of Saint Martin back in January me and my best friend Jahir were planning to go on for a road trip to Sylhet. But due to lack of holidays for both of us and hot weather our plan got canceled 3 times. But with the stroke of luck finally we managed to get some time and on the early morning of 5th June we set off for 850 km FEAST of SPEED.
A Journey By Motorcycle: Sylhet
DAY 1: To sylhet
We were 5 people & we had three bikes, Yamaha Fazer (2013), FZS (2011) and my LIFAN KP 150, which was gifted to me by Rasel Industries LTD. Interesting thing was that all 5 of us can ride bikes and all of us has driving license so if any one of the rider were to have problem we can switch the riders. We started our journey @ 5:15 AM from Rampura and then went over the Jatrabari flyover that took us to Demra, and taking left from the Demra Bridge is the Dhaka Sylhet highway.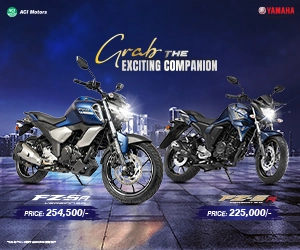 The morning was fresh and the traffic was very light. We barely found any trucks or buses until Narsingdi. We were speeding between 70-80 km/h, we were relaxing and weren't making any aggressive overtaking move. The rule was that we will go like a zigzag train, I will be leading with the Lifan KP150 up front, FZS will be last and the Fazer will be sandwiched between the two of them.
We reached Bhoirob Bridge @ 7:30 then we had our breakfast at Ujan Vati and left that restaurant at 8:15. The road after Ujan Vati to Bishoroad B.Baria circle is a bit bad due to some loose gravel, sometimes hard braking would be tough and we decided to get over that 12-15 km road with speed of 50-60 km/h.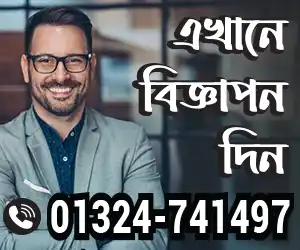 After we were released from that bad tarmac we opened the throttle of the 3 bikes & then I can remember that most of the time we were doing speed of over 80 km/h. Yes the roads were free, the tarmac was good and so there were less traffic.
The road after Sreemongol bypass was really fine. The roads were open with not many trees road side. We took a 10 min break after riding every 50-60 KM. During the break we used to have plenty of water and sometimes tea with biscuit.
We reached Sylhet at 11:20 pm but it took us another 30 min to find our hotel, so at precisely 12 noon we checked in Hotel Golden City in Zinda Bazar. We had out lunch in Hotel Palki which I think is probably one of the best in the town.
We took rest for two hours than at 4 PM we went to visit Shahjalal University of Science and Technology, which is a just 6 km away from our hotel, later we went to Syhlet International Cricket Stadium, and just behind the stadium there is a small tea plantation. We climb the hills and then after Magrib we went to the city centre to visit some motorcycles showroom and meet some local bikers. Some of them took the KP150 for a spin.
At Hotel Palki
Sylhet city is too small, and there aren't many big roads or maybe I haven't found many, that night we had dinner again in Palki and some fruit juice to recharge ourselves, because next day we will do a lot of travelling which for the rest 4 of the crew will be the longest in a single day.
DAY 2: Towards largest Waterfall in BD
Second day started very early for us, we started from our hotel at 9 am, after having breakfast we set of towards Moulvibazar to witness Madhabkunda waterfall. We took a road which was very narrow but was clean and was full of green. I haven't traveled to many places in Bangladesh but in my eyes I think Moulvibazar is one of the GREEN districts in Bangladesh.
The road is wonderful with train tracks on the right while the roads are covered with the shades of the trees. Speed was between 60-70 km/h due to the lack of visibility on the upcoming vehicles due to many turns. We went through many villages and coming to a 3 way point where on the RIGHT you go to Moulvibazar town while on the LEFT you go to Madhabkunda waterfall which was another 54 km from that point.
The road was neat but narrow, here on this part of the world we saw many tea plantation and then just 15 km into the journey we came into to RAJ NAGAR (can't remember the name correctly), an awesome road through the tea plantation. For most of the road is covered with dense trees, for a while you will feel that you are travelling through forest, there were sharp turning and most of the turns are blind. I enjoyed riding through that road. Though that road finished up very soon.
Starting from our hotel we covered 92 km in 90 min but the last 8 km up to Madhabkunda was a real pain as that itself took 30 min. The road was bad, covered with mud where even the mighty Fazer was sliding carrying a pillion. But finally we reached there and enjoyed our time into the Eco Forest.
Eco forest was neat and clean with some monkeys around. It was a pleasure to see that many almost all the people were well behaved and they kept the place neat and clean. We had our shower into the lake that runs through the Eco Forest, then put the throttle up so that we can catch sunset at Jaflong. See you in the next part....
You might also be interested in