Suzuki Is Giving 10000 BDT Cashback On GSX 125
Last updated on 04-Oct-2023 , By Arif Raihan Opu
Suzuki Motorcycle Bangladesh has once again put the pedal to the metal with an exciting offer that is sure to make motorcycle enthusiasts' hearts race. The renowned motorcycle manufacturer has announced a limited-time promotion that gives customers the opportunity to save big while hitting the road in style.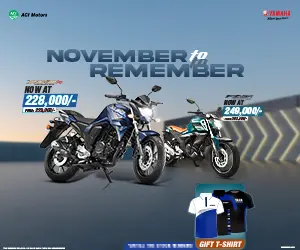 With a hefty 10,000 BDT cash back and a complimentary wind breaker, the deal is set to turn heads and ignite a passion for the open road. In this article, we'll delve into the details of this exhilarating offer and explore the key features of the Suzuki GSX 125.
The Suzuki GSX 125 is a true embodiment of Suzuki's commitment to innovation, performance, and aesthetics. This sporty yet practical motorcycle is designed to deliver a thrilling riding experience while offering the comfort and efficiency required for daily commutes.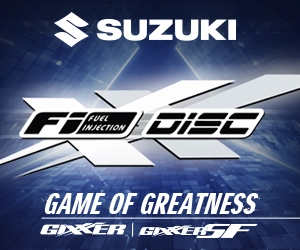 Equipped with a powerful engine and advanced technology, the GSX 125 strikes a perfect balance between agility and stability, making it an ideal choice for both new riders and seasoned bikers.
Also Read: Suzuki Free Registration March 2019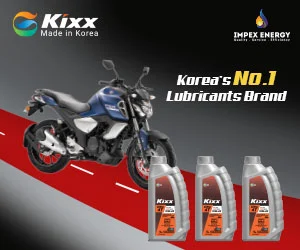 Suzuki Motorcycle Bangladesh's decision to offer a substantial 10,000 BDT cash back on the purchase of the GSX 125 demonstrates the company's dedication to providing value for its customers.
This cash back offer not only eases the financial burden of acquiring a high-quality motorcycle but also gives riders the opportunity to allocate their savings towards additional riding gear, accessories, or maintenance services.
Also Read: M/S Delwar Machinery Store in Comilla, Chattogram
It's important to note that this enticing promotion is available for a limited time only. Motorcycle enthusiasts who have had their eye on the Suzuki GSX 125 should seize this opportunity to combine significant savings with a high-performance, stylish ride.
Suzuki Motorcycle Bangladesh's latest promotion is a testament to the company's dedication to customer satisfaction and its commitment to delivering quality products that cater to the needs and preferences of motorcycle enthusiasts.
With a generous 10,000 BDT cash back and a free wind breaker, the Suzuki GSX 125 offer is a golden opportunity for riders to save money while embarking on exciting journeys.
Published by Arif Raihan Opu
You might also be interested in