Online Booking Offer From Runner Motorcycles!
Published On 03-Apr-2017 03:46pm , By Saleh
Online Booking Offer From Runner Motorcycles!
Runner Motorcycles are taking online booking for Runner KnightRider & Runner Kite+. Some lucky winners from the online booking will get Dhaka - Cox's Bazar - Dhaka free air tickets. Also everyone will get 1000 BDT worth of gift voucher with the purchase of every Knight Rider & Kite + which will be booked online.
Runner is one of the leading Bangladeshi motorcycle manufacturer, they also export motorcycles in Nepal & also looking after to export in many other markets around the world. Day by day they are growing in Bangladesh.
Runner KnightRider
This is a brand new 150cc motorcycles which was displayed at Indo-Bangla Automotive Show 2017, they discontinued Runner Turbo 150 & brought back a new bike. The bike carries a 150cc air cooled engine and it produces 12 BHP. It has both Kick & Self starter & is fitted with a 240 mm front disc brake. The suspension of the bike is mono shock, which is a first time in Runner motorcycles also it has 5 step adjustable options. Speedometers comes with an analog rev counter but the rest of the meter is digital.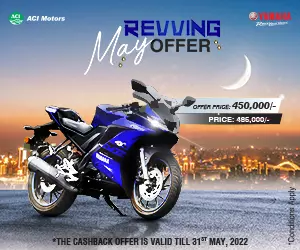 Handle is three parts like Bajaj Pulsar & it comes with Tubeless tyres. Runner Automobiles are very hopeful about the motorcycles & they believe that this will be one of the leading 150cc motorcycles in the market. Price of the bike is 156,000 BDT in market.
Runner Kite +
Kite+ is an updated version of their cub bike Kite, which was very popular among female bike enthusiast. It is fitted with a 110cc engine which produces 3.5 BHP. It is fitted with a 220 mm front disc brake. Under seat storage is big enough to fit a helmet & the rear suspension is 5 steps adjustable. They also fitted the cub with a stereo, and because it is clutch less though have gears it will be easy for the bikers to learn to ride this then conventional motorcycles. Price of Runner Kite+ is 86,000 BDT.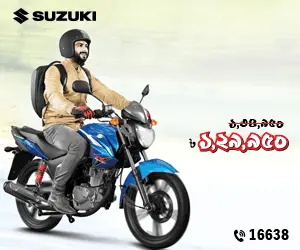 How to book for the motorcycles online:
First of all I make this clear that the following offers will be valid only for the people who will book Runner Knight Rider & Runner Kite+ online. Here are the simple procedures:
First you have the Click This Link.
Fill up the form containing your necessary details
Booking money is between 500-10,000 BDT
Press PAY NOW button.
Give your payment details.
Finish paying
If it is successful you will get your Transaction ID & Successful message
Check your Email inbox for confirmation.
Get a print of your email.
Show that print email from Runner to any closest Runner Motorcycles showroom & you will get the delivery of your bike after paying full payment for the bike.
It is important that before you purchase the bike from showroom you MUST show the print copy of your mail send from Runner Automobiles.
The bikes are needed to take delivery from the showroom within 7 days from the day you booked the bike or your booking will be invalid & you won't get the booking money back.
It is a nice initiative that Runner Automobiles are taking online booking for Runner KnightRider & Runner Kite +, something which is very popular outside Bangladesh for newly launch bikes. We hope that more motorcycles companies will come forward with type of initiatives.
You might also be interested in