BMW Motorrad Launched New BMW M 1000 RR In India
Published On 24-Jul-2023 12:35pm , By Arif Raihan Opu
In a thrilling development for motorcycle enthusiasts, BMW Motorrad has unleashed the BMW M 1000 RR onto Indian roads. This iconic superbike, born out of the storied BMW Motorrad M series, is set to captivate speed aficionados and enthusiasts alike with its relentless power, cutting-edge technology, and track-focused design.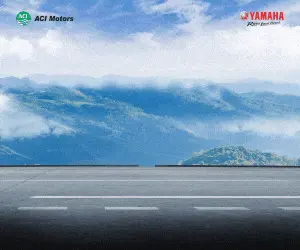 The BMW M 1000 RR represents the apex of BMW's engineering prowess and commitment to pushing the boundaries of performance on two wheels. With its launch in India, riders can now experience the ultimate adrenaline rush on a machine that blurs the line between road and track.
The new BMW M 1000 RR is powered by a water-cooled inline 4-cylinder engine with a capacity of 999 cc, designed for racing purposes. It generates a peak output of 212 hp (156 kW) at 14,500 rpm, and the maximum torque of 113 Nm is reached at 11,000 rpm. The new M RR sprints from 0-100 km/h in 3.1 seconds and can achieve a maximum speed of 314 km/h.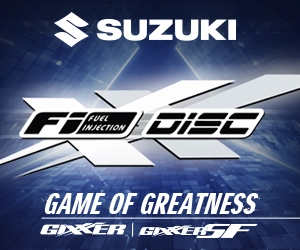 The new BMW M 1000 RR is equipped with an instrument cluster with a large, perfectly readable 6.5-inch TFT display, start-up animation with the M logo, and an OBD interface for the M GPS Data logger and M GPS Lap-trigger. A lightweight M battery, a rear USB charging socket, powerful LED light units, electronic cruise control, and heated grips are also available.
The new BMW M 1000 RR is also available with the M Competition Package, which offers a fascinating mix of refined components for the racing technology gourmet and the aesthetically minded rider alike.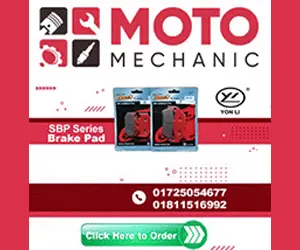 In addition to the M GPS Laptrigger software and associated activation code, the M Competition package includes the M milled parts package, the M Carbon package, a natural-ccolored anodized220 g lighter swinging arm, the DLC-coated M Endurance chain, and the pillion package, including a hump cover.
Components of the M milled parts package are brake and clutch levers milled from high-strength aluminum and anodized, as well as a new, weight-optimized rider footrest system reduced to the essential functions and a brake lever guard.
The M Carbon package includes covers for the rear wheel made of high-quality visible carbon and coated with clear lacquer, as well as the drive sprocket, a chain guard, and the side and tank panels on the left and right. The M Aero Wheel Covers are also reserved for the M RR M Competition.
A comprehensive range of optional equipment and original BMW Motorcycle accessories is available for further individualization of the new BMW M 1000 RR.
Published by Arif Raihan Opu
Creating a value of life isn't easy. But creating life valuable is easy. So I tried to creating value and make an impact. I like to work in a team that is cooperative and helpful. I like to share my knowledge and skills for the betterment of the company. Always find out the opportunities and use in a proper way.
You might also be interested in