Suzuki Gixxer SF FI ABS Test Ride Review - Team BikeBD
Last updated on 29-Jun-2022 , By Arif Raihan Opu
Two of the greatest inventions ever made by humans are electricity and steam engine, the first made our life comfortable and relaxing while the later made things exciting like this. With the world ever growing we all need something that will help cherish our life and put it together so that we can enjoy the symphony of speed. Today we are going to talk about Suzuki Gixxer SF Fi ABS Test Ride Review by Team BikeBD.
Suzuki Gixxer SF FI ABS Test Ride Review
I think this is a good looking bike, it is a big in size and from the front it doesn't feel like this is a 150cc machine. They had to make it big at front as the LED headlight demands lots of space & it is very very powerful. Comparing to older SF this new Suzuki Gixxer SF Fi ABS is much more dynamic, much better looking & I think it is a better bike.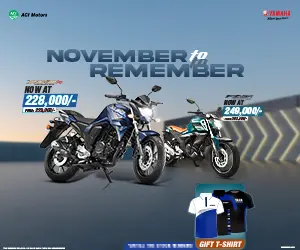 The fuel tank design helps to give the bike a very powerful stance, the fairing is very attractive with the new decal. The rear view mirror is a bit spread out which is good for looking what is behind you but it won't be helpful to go through small gaps in the city traffic.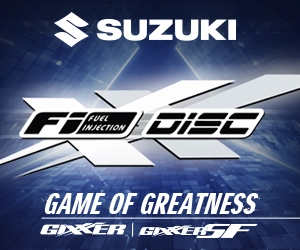 On the top of the headlight they have added a wind screen which could have been a little bit higher which would have helped the rider to cruise in a comfortable manner on long distance ride but due to the wide body kit the bike remains planted and very stable while zig zagging on the highway.
The older Gixxer felt to me something like a round box, but the Suzuki Gixxer SF FI ABS one is sharp, it is bold, when it is parked you feel like to look at it twice as this is the machine you fell in love with. Like the Gixxer they have done work on the rear of the bike, adding split seat, much wider pillion seat, new LED tail light.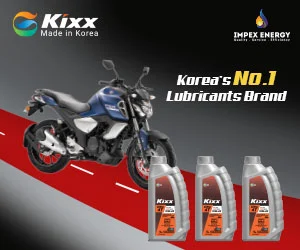 You might think that the fairing & headlight is the only difference between SF & Gixxer but no, they have now added a 3 part handle bar to the bike which suggests that they were trying to make this a sporty version of Suzuki Gixxer instead of touring version.
The new double barrel exhaust looks cool on this bike. As I mentioned earlier I loved the new speedometer, it carries enough information to help you know everything you need to know, about the gear position indicator, service reminder, twin trip meters, speedometer & a rev counter all housed in digitally. I glad Suzuki replaced it with white back light instead of the orange it used to have once.
Switch gears of the bike remained the same as it was before, nothing much to talk about it but there are always room for improvements and I would also love if Suzuki can upgrade that single horn. With a 800 mm seat height this bike is good enough for guys like me who has a height of 5.5 inches. The three part handle bar offered a bit learning riding posture compare to upright of the older SF but it is comfortable whether you ride in the city or on the highway.
The front suspensions are stiff which Suzuki claims will help to have more grip from the front tyres but due to riding posture of the bike you will feel pain on the wrist when you hit a pothole at speed over 60 kmph.
Suzuki Gixxer SF Fi ABS Test Ride Review
Due to this engine comes with Fuel Injection Suzuki had to detune the engine, so now the engine is refined but it produces 13.4 BHP @ 8000 RPM & 13.8 NM of Torque @ 6000 RPM. It doesn't have the rawness which you will find in the carburetor variant as the FI is added in this machine to make this more fuel efficient.
The low-end grunt is enough for traffic to traffic ride in the city but this engine shines most in the mid- range with a decent amount of high end. The throttle is responsive; the gear change becomes smoother after 2nd service.
Exhaust note of the bike screams once you rev the bike at high RPM. This engine is much more refined and smooth and vibrations comes around 7000 RPM which you will find on the footpeg of the bike and also on the handle bar but it isn't earth shaking. The bike tops and goes to 80 kmph very easily and @ 4th gear touches speed around 105 kmph.
You will feel the need of a more longer front visor when speed crosses around 80 kmph. The handling of the bike is magnificent, I don't know how Suzuki pulled it out but this bike offers amazing confidence at any speed cornering.
Even you have a tank slapper you can control the bike very easily given you are an experience rider. You can zigzag through traffic but due to the wider spread out rear view mirror does create some hassle going through small gaps.
The bike feels well connected with the road, thanks to the front suspensions which are stiff & helps to tackle the high speed corners of Bangladesh but those suspensions won't give good feedback on the bad roads of Bangladesh. To me the best part of the bike are the brakes, for some reason this bike has better braking stability over it's naked brother.
This is again thanks to the front stiff suspensions & now with the front brakes they have single channel ABS. Showcase ABS usability and benefits through some demonstration This bike is equipped 100 section front tyres followed by 140 section radial rear tyre from MRF which helps to have proper grip on dry or wet roads & also helps to have superior confidence under heavy braking.
Thanks to the 165 mm ground clearance you can now ride this bike with maximum amount of confidence to ride over bumps on the road. Questions will be asked about the comfort of the rider due to the 3 part handle bar, thing is whether you ride in city or on the highway unless the roads are way too bad those handle bar won't give you any sort of back pain.
Suzuki Gixxer SF Fi ABS -PROS:
Sharp looking
Refine & smooth engine with FI
Good headlight illumination
Fantastic braking & handling with ABS
Good mid range
No question about the cornering ability of the bike
.
Suzuki Gixxer SF Fi ABS - CONS:
Front suspensions are bit stiff which helps for braking but not good for very bad roads
Single horn need improvements
Rear view mirror too spread out which don't help in congested city traffic
FI engine needs regular maintances.
With a price tag of near about 3 lacs Suzuki Gixxer SF ABS FI has become an all rounding package and sits in a place where a rider can use it both as a fully kitted Sports Bike & also can be used for long distance touring & hassle free ride for day to day use. Lets See Suzuki Gixxer price in Bangladesh here.
If You want to Find Suzuki Motorcycle price in Bangladesh and Suzuki Motorcycle showroom near you visit BikeBD.Com. Stay with us for more update motorcycle news.
Published by Arif Raihan Opu
You might also be interested in