Motorcycle Top Speed - Necessity or Craziness
Published On 02-Dec-2017 02:43pm , By Saleh
The motorcycle is the vehicle alternatively which name is joy, freedom, and happiness. Again here another name is craziness which perfectly suits motorcycles and sometimes it more focused on its core utilities. Hence a motorcycle top speed is a term that is directly allied with the word craziness. So here we are with the discussion on Motorcycle Top Speed – Necessity or Craziness. Let's join in our discussion to get the truth.
Motorcycle Top Speed - Necessity Or Craziness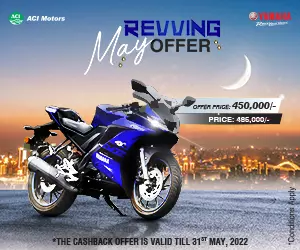 You know a motorcycle is the easiest and time-saving vehicle that popular worldwide. It's so much popular for commuting, touring, traveling, or even for sports. Hence it also reflects a person's lifestyle and personality. In Bangladesh motorcycle getting so much popular with young peoples even the enthusiasm touching the aged users also.
Therefore even within limited cc limit modern featured motorcycles are now available in Bangladesh. Currently the modern & premium motorcycles are more featured and those are literary faster than previous same segment motorcycles.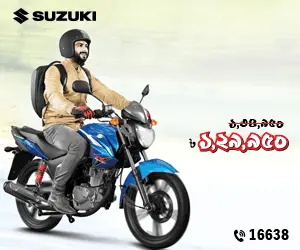 Consequently the feature of motorcycle top speed is significantly getting priority of buying a new motorcycle. And that is something really a matter of anxiety considering the users age, experience and our on road traffic behavior. So let us point it out is the high speed really a necessity for a rider or it's just a craziness of availing top speed.
Motorcycle Top Speed – Necessity
Motorcycle is that machine which allows a rider the freedom of moving free on any road any time. A rider can spent long time riding moderately on the way or can move faster to save time or to enjoy a speedy ride. Moreover fast moving feature also is essential for keeping the bike in balance while cruising or sometime within the traffic. So a motorcycle needed to be fast as much as supported with its enhanced safety features.
For example, a rider is riding behind a large & heavy vehicle with a moderate speed. Hence he/she needed to overtake the vehicle. In such case the bike must run faster as much as possible than the vehicle for safe over take and get the bike moving free on the road.
Another example, traveling with motorcycle is popular worldwide. Even from few years this culture increased massively in Bangladesh. Whatsoever riding for long and long hours for long distance with couple of days can be more pleasant & comfortable if the bike responds fast according to the throttle twist. In such situation a speedy bike is essential but of-course with ensuring enhanced safety features.
So you can understand faster behavior of a bike is really essential for modern biking habit. But top speed is not privileged here. Again here we should mention as a faster bike also should equipped with modern safety features like good braking & suspension system even with safe margin of RPM lock or speed locking system.
Motorcycle Top Speed – Craziness
No come to the second and most important term of our today's discussion. Is the motorcycle top speed something crazy? Is it something dangerous and tends the user out of control? The answer is YES! But it depends on rider's attitude, riding pattern, age and experience.
Motorcycle top speed is really something crazy term for those people who have no minimum common sense. It's crazy for those who don't know how to ride within rule and within safety limit. They are literary harmful for others and even for them.
For example, I really find no reason of riding a 150cc bike with 130kmph where other traffic remaining in 80kmph. I feel the need of engine acceleration but I can't favor someone for riding a bike only for top speed. So I can't support someone trying to gain top speed where some crazy one clocked 153kmph with that same 150cc machine.
It's really not a manner riding a bike in high speed in huge city traffic. Even I can't support doing unauthorized stunt in crowded public place. So all of these things are crazy, unmannered and immature act of a careless person. Here we can't blame a bikes capacity or the accelerating features.
Again if you want to do motorcycle race or sports then you are welcome. But please come with proper & authenticate safety precautions and go to the racing track or authorized sports ground. Public place is not for such kind of sports. You can't put the common people in danger for your immature habits. So control and behave yourself if you pose such kind of habit or attitude.
Motorcycle Top Speed – Come to the Manner
Lastly a serious question for those people who tend to buy or choose bike only for top speed in Bangladesh. What benefit actually you gain by your motorcycle top speed? What is the meaning of clocking 159kmph with your motorcycle to you where company standard is 130kmph? I know you have no answer!
True is that such peoples are not really a rider. They only tend for worthless show-off; nothing else! Those people are really harmful to the community. So please come to the manner and save the community from blames. Remember Kawasaki H2R can clock 400kmph within 26 seconds but you can avail that speed only for 26 seconds or for few minutes. Kawasaki H2R has no longer a safe track to ride it with 400kmph for an hour!
So riders ride within the limit. Avail good features of modern bike but with ensuring safety of your own and for others. Enjoy freedom but ensure freedom for others. So ride safe, keep safe and ride happy. Thank you all for safe & happy biking. Therefore feel free to comment on our Motorcycle Top Speed – Necessity or Craziness!
You might also be interested in