Motorcycle Safety Awareness Program by BikeBD
Published On 27-Mar-2013 06:37am , By Shuvo
_x000D_ _x000D_ Helmet is a essential part of Biking. Without helmet a biker life risk increase to 90%. So at 26th March BikeBD run a campaign Name
Motorcycle safety awareness Program
. BikeBD always try to help the bikers community to give the maximum help we can. For why we implement a safety sticker which a biker can use in the backside of the helmet to ensure the maximum safety at night because it's a reflective sticker._x000D_
_x000D_ _x000D_
_x000D_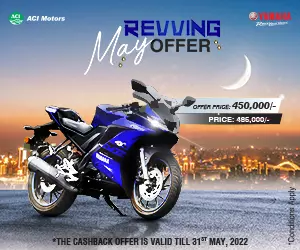 We always try to give some events in the memorable days of our country Like we started our BikeBD forum at 16 th December at our victory day…our Bangla blog opened at 21th February, International mother language day….So we decided to give our valuable readers & bikers a nice & reflective sticker at 26th march, The independence day of Bangladesh.
_x000D_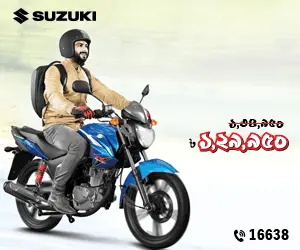 _x000D_
Our event scheduled at 10.30 AM in front of sangsad Bhaban. For why we Team BikeBD arrive at the place before 10 AM. But police request us to move our event at the opposite side of the sangsad bhaban, in front of Rajdhani school gate. For why many Bikers missed our program. We are extremely sorry for this unwanted incident.
_x000D_
_x000D_
Before give some description about the event we want to tell you something about the STICKER. As you know till starting bikebd we always try to serve best to the bikers with our limited resources because we are still now a non profit organization. As we made decision to make a eye catching reflective sticker, we research lots in internet & local market. We want something different which will a smart biker will choose to use with a smart helmet. For why we hired a designer. After complete the design we see that it's a oval shape sticker & the reflective sticker paper the designer suggest as is pretty much rare & too much hire price in the local market. The oval shape was giving us too much problem. Because every shop refuse us that they cant give us the oval shape cut. After lots of request a known shop agree with us. At last we get the desired highly reflective sticker middle of February.
_x000D_
At first our event started by giving the sticker to the BD Ghost Riderz members. Actually we want a crowded bikers place. The Ghost riderz organize a rally & we take the opportunity to cover all the bikers who joined the rally. The BD Riderz Club members help BikeBD to organize the event successfully. Its done by under the command of  BRC founder & BikeBD adviser Russel Rider, vice president of BRC & Technical Adviser of BikeBD Istiaq Mahmud Saikat.
_x000D_
_x000D_
We covered the sticker nearly 150 helmets. Everyone in the rally co operate with us. Some of our BikeBD fans also join in there who get the event details from our facebook fan page. We also want to create a bikers database. For why we requested every bikers to fill up our data collection sheet where we collect the name, cell no, email address, Blood group, signature. We earlier get the news that in the rally famous cyclist stunt group Black Street Warriors joining with them. For them we specially make a BikeBD sticker in quick time. All the Black Street warriors member used the sticker in there cycles. Our Web Admin Mr. Asad Iqbal help them to stick the sticker.
_x000D_
_x000D_
After covered all the helmets & cycles in there we joined the BD Ghost Riderz Rally. There planed rally route was Manik mia avenue to dhanmondi to shahbag to Howdy. But due to some political unstable situation of the country they short there rally. Manik mia avenue to Howdy (opposite of Prime minister office). The rally lead by the leader & Founder of BD Ghost Riderz, Piyash GRz. Who is a adviser of BikeBD also.
_x000D_
_x000D_
In there they did a splendid stunt show in combined with the BSW cycle stunt. Piyash, Tayef, Sezan, Sameer, Mahfuz, Himu cheered up the spectators by giving some nice stunt shots. BSW present there magical performance with there cycle.
_x000D_
_x000D_
In there our another Adviser Mithun Mridha, founder of HRZ joined later. We get some members of Road Riderz lead by hasan seetu in there. We also don't missed there helmets.
_x000D_
_x000D_
After that we get there Megeli Riderz. Founder Asif MRz help us to introduce with the MRz members. We also covered there helmets with the BikeBD safety sticker. The Megalli riderz is the only one group in Bangladesh who contain a groups with a same design megelli motorcycles.
_x000D_
_x000D_
After we covered in there we joined the Dread Riderz rally at 3 PM from in front of the ULAB, Dhanmondi. Dread Riderz is a most emerging stunting team now. We meet with them & with the help of the team DRZ we stick around 40 helmet stickers in there. We enjoyed there hospitality.
_x000D_
We delivered our sticker earlier to the Exile Riders Auto (Sylhet), Bogra Street Riderz, Blinded wheelmerz ov Rangpur, Ferocious Flash (khulna), Patuakhali Riderz. They successfully stick the stickers with there helmets. Soon we will go to Chittagong & Rajsahi to meet with the Rajsahi Stunt Riderz & CTG Monstar Riderz.
_x000D_
In the event we get some helping hand Johir, Amzad, wasif, abir, Noor Noman. We so much glad to have them.
_x000D_
In the near future we want to give Motorcycle safety awareness Program in large scale. Hope all the BikeBD readers will join with us & again sorry for whom missed the event because of event place miscommunication.
You might also be interested in