Megelli 125r Ownership Review By Asif MRz
Published On 24-Mar-2013 04:57pm , By Shuvo
Fantasy, success; then the mixture of hatred and satisfaction, in a nutshell, this is how I can describe my whole experience so far with my lovely girlfriend colored in yellow, Megelli 125R. Today i am going to share my Megelli 125r Ownership Review. Another thing which satisfies me is, my girlfriend is fully dressed (Thanks God it's not naked) with unmatched sexy look of its own.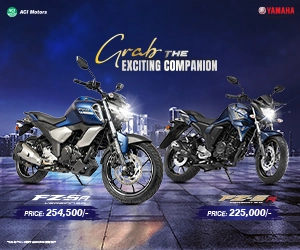 When I first planned to have a bike, I had no idea whatsoever on which one I need my eyes fixed. My expectations of my bike was not much but includes some certain criteria of look, performance; maintenance and a 360 degree ecosystem with my personality. And this is what made me think to go for a Megelli 125R sport bike as this fits in superbly. I can assure that this one offers an ultra-satisfaction and you will feel that you are happy with the bike. It costed me BDT 1.88 lakhs back in Feb of 2010 from its sole distributor Speedoz Ltd.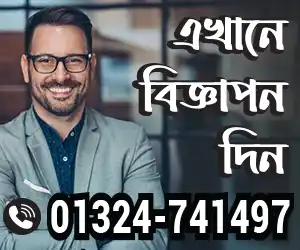 In description of the design of Megelli125R, first thing comes and knock me is its ultra-slick sporty outlook. It offers you to ride in a way where you are required to bend your body which gives you options of getting maximum control on the bike. It lets you play the way you want. Available in 5 colors and you can pick and choose from there. Its ceramic coated single cylinder engine is just behind the seat. Its front look is just amazing as it shows in the pictures you can see here.
A12 Multi Twin Spark Telis Configured main frame with all the way t6 Aluminum speaks all about the body of this bike. Both the front and rear wheelbase are of some pride as well. Breaking system is super having disks on both front and rear in the opposite direction. Top speed is also acceptable, which I achieved is 121km/h but one thing which does not satisfy me is its instant pickup system, it speeds up a bit late compared to some other Indian contemporary bikes in the market and this is where the manufacturers do need to think about. Also the vibration is somewhat irritating at first but can be reduced with some modification. The seat is also very stiff which needs some extra padding.
This bike is affordable in terms of pricing as it does not exceed the normal price of other bikes. And maintenance is also round the corner of yours always. Parts are available as well.
Specifications Of Megelli 125R:
Engine Spec 125 R

Cylinders
Single Cylinder Ceramic Coated
Bore x Stroke (mm)
56.5 x 49.5
Displacement (cc)
124.1
Compression Ratio
10:01
Fueling System
Carburettor
Idle Speed (RPM)
1400 +-100
Valve Train
SOHC
Max Power (Hp/RPM)
11/8500
Max Torque (Nm/RPM)
9.0/7500
Lubrication System:
Forced & Wet Sump
Fuel Grade:
Unleaded
Clutch:
Wet Type & Multi Plates
Trans:
5 Speed Gear Change
Gear Shift Pattern:
1-N-2-3-4-5
Ignition System:
C.D.I
Starter System:
Electrical Start

Body Spec 125 R

Main Frame:
A12 Multi Twin Spar Trellis Configuration
Out Riggers:
T6 Aluminum forged Twin
Rear Swing Arm:
T6 Aluminum Trellis with forger dropouts
Steering System:
Twin Plate Bearing Carrier (upper & lower)
Yokes:
T6 Aluminum Forged
Front Forks:
Conventional
Rear Shock:
Mono Pre-load Adjustment
Seat Height:
800mm
Wheel Base:
1349.6mm
Front Wheel Size (Aluminium):
17:02.75
Rear Wheel Size (Aluminium):
17:03.5
Tyre Size Front:
100/70-17 TL
Tyre Size Rear:
130/70-17 TL
Final Drive:
Cushioned
Net Weight:
110Kg approx
Just to get something off my chest, I need to tell you people one thing. If you love your bike and do your maintenance regularly and properly, your bike will never let you down. A lot of Megelli users and critics complain about the bike doesn't perform as it should do. Well if I don't take care of it why should it perform? Just drive slowly till you complete your initial run and warm it up before leaving anywhere in the morning. Change the engine oil after every 700km and use synthetic lubricant.
One more thing that I must share is my feelings with my group. When I see 50+ bikes all are of the same look and same company hits the road in two lines it gives you the opportunity to feel that nothing matters when you have a bike like Megelli 125R or even Megelli 150R. It rouses you with maximum craze and gives you an awesome feeling to think about which is great.
Lastly, I forgot my manners, my name is Asif Rahman and I am the founder of Megelli Riderz (MRz). Hope you guys enjoyed my Megelli 125r Ownership Review.
You can send us your motorcycle ownership review too. Share your experience and moments with your bike via our blog. You can write in Bengali or English or, both. You can send your ownership review to articles.bikebd@gmail.com
You might also be interested in