Why Commuter Motorcycles Don't Have Fatter Tires
Last updated on 10-Oct-2023 , By Saleh
Why commuter motorcycles don't have fatter tires and feature simply narrower wheels instead didn't it make you curious anytime? Yes, commuter motorcycles are way more simply featured than any other category of motorcycles and those come with the most basic features in terms of technology as well as enhancements. Thus commuter motorcycles don't add fatter tires as frequently does in sportbikes but of course, there have some reasons and here we have disclosers on that.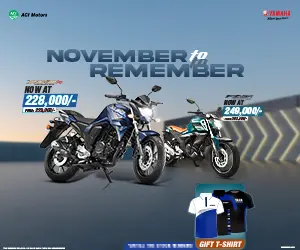 Why Commuter Motorcycles Don't Have Fatter Tires
The commuter category of motorcycles is considered the standard type of motorcycles that are broadly used for commuting in our daily life affairs can be in urban life or in the countryside. Consequently, commuter motorcycles are the most commonly used type of motorcycles that features some meaningful features that better benefit commuting. So here manufacturers adopt narrower tires or wheel setups to achieve certain benefits and here we described those in brief.
First of all fatter tires in motorcycles fairly require fatter wheel setups and more powerful engines to drive which doesn't match the purpose and eligibility of commuter motorcycles. Consequently, comparatively narrower profile tire, as well as compatible wheel setup, better matches the driving power of the smaller and commuting-focused engines and for that reason, commuter motorcycles don't have fatter tires in wheel setup.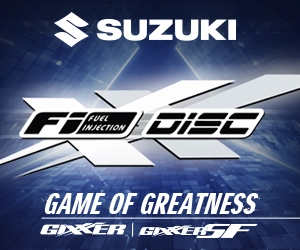 Also Read: Gazi Tyre Sonic (3.00-18) Tyre Price In Bangladesh
Commuter motorcycles are very simply manufactured that hold the most basic and standard features. It's to keep everything mechanically simple and make that simply eligible for commuting only. Further, commuter motorcycles are always produced in bulk numbers hence to reduce manufacturing efforts manufacturers adopt simplicity on every part and for that reason, they feature simple profile tire and wheel setups in commuter motorcycles.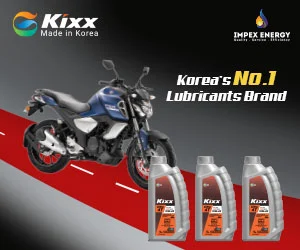 Commuter motorcycles are produced for sale within a very economic range of prices. Consequently, these motorcycles exclude unnecessary enhancements and features which may cost more in manufacturing. Therefore, keeping the cost and selling price within a reasonable range, manufacturers don't feature fatter profile expensive tires in commuter motorcycles.
In the features and construction commuter motorcycles are much simpler than any other type of motorcycle. Those also feature simple and fuel-economical engines that are made for low-cost commuting. Consequently, the simply narrower profile of wheels and tires better suits the overall simple dimension of the motorcycle, and manufacturers feature the same in their commuter motorcycles.
Wider profile tires and wheel setups exclusively require relatively more engine power to drive. Thus fuel cost increases and costs for every kilometer of rolling increase relatively. For that reason, commuter motorcycles feature a simple profile of tires and wheel setups that very straightly minimizes fuel cost and costs for every kilometer of running.
Narrower and simply profile tires and wheel setups are cost-effective wheel solutions that are commonly featured in commuter motorcycles. On the other hand, this feature also reduces periodical expenses of the owners in terms of further repair, maintenance, and replacement of the tires which is also an important concern why commuter motorcycles don't have fatter tires. So guys you can understand why manufacturers don't adopt fatter profile tire and wheel setups in commuter motorcycles.
You might also be interested in