Haunt Ryderz: Best Motorcycle Stunt Team In Bangladesh
Published On 30-Nov-2012 06:04am , By Raihan Opu
Haunt Ryderz was formed in November 2007, by few close friends. Just to give a name to the random hangouts and stunts we came up with a name of our group 'Haunt Ryderz'. Day by day our passion for stunt riding climbed up the hill and now we consist the top stunt riders of all over Bangladesh in our team.
Haunt Ryderz: Best Motorcycle Stunt Team In Bangladesh
We basically promote stunts. And that's what brought us huge response from the youngsters. Our major intention was to divert the teenagers' and youngsters' mind into stunt riding instead of street racing/speeding. The most common scenario of road accidents are 'speeding', which is strictly avoided by us. We do not even ride our bikes without safety guards.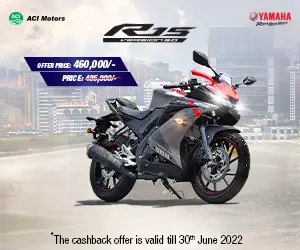 _x000D_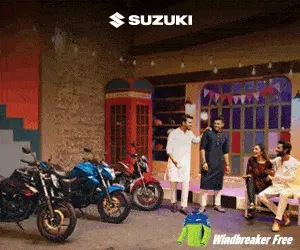 _x000D_
The maximum speed required for stunt riding is 30-40km/h, which is totally safe for a proper trained rider to balance his bike at any condition. The only reason why stunt riding is neglected in our country is that almost 70% of the riders do not wear safety guards while riding. We practice in well-controlled environment with sufficient precautions put into place to ensure our safety as well as others' Rash driving, street-stunting and illegal races are strictly avoided by us.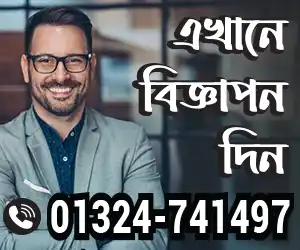 _x000D_
_x000D_
Besides stunt riding we promote rallies for social cause or public awareness. Now, someone might ask- 'how come stunt-riding is a social cause?' I would say, 'Stunt-riding is one of the best way to pass a message to the public. Whether you're busy talking to your clients over your cell phone, or you're reviewing important official files; Stunt-riding will definitely attract your attention towards it. Now that's how we want to use our passion, rather than only calling this international sport.
_x000D_
_x000D_
If anyone wishes to learn bike stunt riding, internet is one of the best sources in our country. Besides, we can also help anyone who wishes to become a stunt rider since we have completed basic training. However, one should remember to have a legal bike and driving license and appropriate safety gears.
_x000D_
_x000D_ _x000D_
_x000D_
Being a stunt rider is not necessary to be a part of Haunt Ryderz, neither any specific rules or formalities are required._x000D_ All we have got in common is 'brotherhood'. It sticks us together in every condition._x000D_ Awards:_x000D_ â–º Featured several times in MTV Stuntmania_x000D_ â–º Speed Track Master Competetion (Position: 1st Runner Up)_x000D_ â–º Djuice Commercial ft. Haunt Ryderz (HRz)_x000D_ â–º Featured in "The Daily Independent"_x000D_ â–º Featured in "Dhaka Live"_x000D_ â–º Featured several times in BD Bike Stunts and BD Cars & Bikes_x000D_ â–º Featured in "The Daily Sun"_x000D_ â–º Featured in "Independent Channel"_x000D_ â–º Featured in "The Daily Jugantor"_x000D_ â–º Featured in "BD News24"_x000D_ â–º Featured in " The Kaler Kontho"_x000D_ â–º Featured in "Bonik Barta"_x000D_ â–º Interviewed by the News Channel "Channel 24"
_x000D_
_x000D_ Stunt Riders:_x000D_ ▬► Ziaur Rahman Siddiqui_x000D_ ▬► KH Roisur Rahman_x000D_ ▬► Md Mithun Mridha_x000D_ ▬► Sharfaraj Khan Raiyan_x000D_ ▬► Monirul Islam Rubel_x000D_ ▬► Kazi Shihab_x000D_ ▬► Lubab Hoque_x000D_ ▬► Bappy_x000D_ ▬► Anam Islam
_x000D_
_x000D_ Moderators:_x000D_ ▬► Dj Antu_x000D_ ▬► Samiul Haque_x000D_ ▬► Dollar Ahmed
_x000D_
_x000D_ Currently Haunt Ryderz are working as the co-organizer with "Velocitã: Generation Next" which is the first initiative regarding biking here in BD.
_x000D_
Stunt Riding is not just doing some moves with the bikes,it's a piece of art. Ride Safely.
_x000D_
You might also be interested in