Motorcycle Maintenance Shop and Mechanic - General Cautions
Last updated on 07-Nov-2023 , By Saleh
A motorcycle actually is a precised combination of several parts of machines. Being a multi-part machine it need frequent maintenance and services. So in its life time user must have to meet the motorcycle maintenance shop and mechanics. Therefore considering this issue we are here with some simple cautions. So here is our Motorcycle Maintenance Shop and Mechanic – General Cautions. Let's get in details.
Motorcycle Maintenance Shop And Mechanic - General Cautions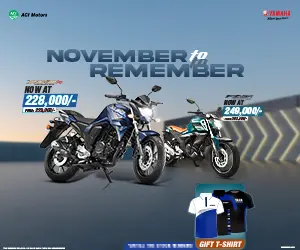 You know most of the motorcycle user are very much concern about their motorbikes performance. Regular periodic service and maintenance is needed to ensure the optimum performance of this machines. So user always tries to stay in touch with a reliable service and maintenance shop therefore an expert motor mechanic.
Also Read: Secondhand Motorcycle - 5 Things To Consider Before Buying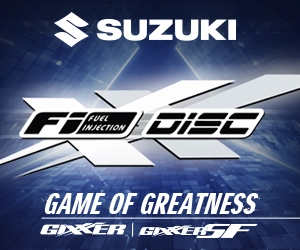 Therefore a good motorcycle maintenance shop or a good mechanic can keep the user light-hearted considering the motorcycle issues. Consequently before relying on a motorcycle mechanic or motorcycle maintenance shop you should recheck that again. Being satisfied considering our bellow noted cautions you may rely on them a hassle free maintenance of your motorbike.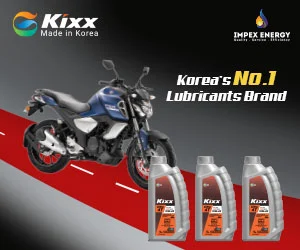 Motorcycle Maintenance and Service – Selecting a Quality Motor Garage
Selecting or finding a quality motor garage is the first priority to get a hassle-free motorcycle maintenance and service. Here you have to find a good motor garage or recheck your privileged garage as it really ok or not. Get a thorough follow up on them. Follow up them to measure their standard and dedication of work with following terms.
Check as their workshop is well equipped or not.
Take a look on their tools; are those sharp edged, notchy and pointed or not.
Have enough space for service work or they just work with a tiny space.
Are they have at least two well experienced or well trained mechanics or not.
Consider it, whether they work only on old or scrap like bikes or works also on latest model bikes.
Keep in mind, what type of customer get their service. They feel satisfied or feel it just ok for them.
Also read: Where To Buy A Motorcycle?
So these are the simple concern through which you can measure the standard of any service shop. To get some more detail character of them you can get some minor service job at the selected shop. Therefore you will get clearer view how they work, they are experienced or not and how costly their charges.
Again be careful of choosing the mechanic and shop. Sometime cheap and low priced services shop do harms for the bike. They can't identify the actual problem of the bike. Even some mechanics also don't know enough of disassembling the body kit of a bike. So they can't give you proper solution. And sometime they misguide customers and damage the parts. So avoid cheap and small service shops.
Motorcycle Maintenance and Service – Caution before Getting Major Service
When getting major repair or services of your motorcycle getting a good mechanic shop is not enough. Sometime the situation even can go worst if you are not focused to get quality service even from your known and reliable service shop or mechanic. So be aware of bellow mentioned terms and cautions.
Do the services and maintenance job in renowned and dedicated mechanic and service shop.
First be sure about they have proper tool kit sets and gear or not.
Be sure of they have available experienced working hand or not.
Ask directly and make sure as they will do your job continuously. Make sure about they will not do other bike service keeping your's undone.
Be specific with your problem and issues. Make the mechanic understand clearly about your problem.
If you are not happy with the service be straight and tell them about the gap and your requirements.
Avoid minor maintenance job while doing the major repair or maintenance. In such case mechanic get puzzled and cant concentrate for quality service and it may hamper the sensitive service jobs.
Motorcycle Maintenance and Service – General Cautions
For the motorcycle maintenance and service issue you can consider some simple cautions and issues. These will make you to deal easy with maintenance job and will ensure quality job. Take a look.
Keep relation at least with two or more dedicated mechanic or service shops. And maintain the relation with them.
Try to get service from the company authorized service shop. But again don't forget to judge their quality of service.
Avoid unnecessary checking or inspection of your bike or further unnecessary free services.
Never keep any repair or maintenances pending. Do the job just after finding the faults.
Don't visit the workshop with huge work at a time. Get the major services first after that go for minors on the day or do that in other days.
Always try to get schedule from the mechanic earlier and visit the shop just on opening the shutter.
Finally don't hesitate to give proper service charge to the experienced and dedicated mechanics. They are like doctors of your bike. Keep them happy they will make you happy.
So readers, here is the end our simple discussion on Motorcycle Maintenance Shop and Mechanic – General Cautions. Hope you will be concern enough choosing a good motorcycle maintenance shop or mechanic. Therefore ride you bike carefree and get service hassle free. Therefore please don't forget to put your point or suggestion in comments. Thank you all.
For further updates keep visiting our website and subscribe to our BikeBD Youtube channel, and also eye on our BikeBD Facebook Fanpage. See you soon with the latest discussion, review & news.
See Available Motorcycle & Scooter Brands in Bangladesh
See All Updated Motorcycle & Scooter Prices Here
See Nearest Motorcycle & Scooter Showroom Addresses To You
Related Article You May Like:
Read By Category:
You might also be interested in