Exploring the Hero Thriller 160R's Mileage in a Thriller Package
Published On 27-May-2023 11:22am , By Jahid Hasan Jojo
Hero Thriller 160R Mileage Is 40 Kmpl. Our Team BIkeBD Test Ride on Hero Thriller 160R And Found Real Mileage: City – 38 kmpl and Highway – 42 km. The Hero Thriller 160R motorcycle has gained significant attention in the market due to its unique combination of fuel efficiency and thrilling performance. In this article, we delve into the world of the Hero Thriller 160R, exploring its remarkable mileage and how it manages to deliver an exhilarating riding experience.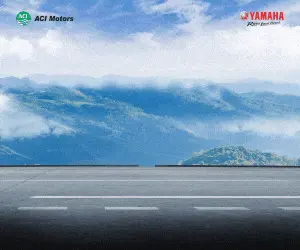 Fuel-Efficiency of the Hero Thriller 160R:
The Hero Thriller 160R excels in fuel efficiency, setting it apart. This motorcycle combines advanced engineering and fuel-saving capabilities, making it a frontrunner. With impressive efficiency, riders can cover long distances without frequent refueling. Embrace economical performance with the Hero Thriller 160R and explore limitless journeys. Riders can expect to go the extra mile with each tank, reducing frequent refueling stops and saving on fuel costs. The Hero Thriller 160R sets a new standard for eco-friendly commuting, making it an ideal choice for those seeking an economical ride.
Thrilling Performance Features:
Beyond its impressive fuel efficiency, the Hero Thriller 160R boasts a host of thrilling performance features. Its sleek and aggressive design turns heads on the road, while the potent engine provides exhilarating acceleration and top-notch performance. Whether you're navigating city streets or hitting the open highway, the Hero Thriller 160R offers a dynamic riding experience that combines speed, agility, and precision.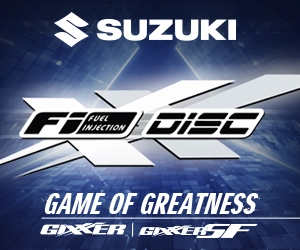 The bike's handling and maneuverability are further enhanced by its lightweight construction, allowing riders to navigate tight corners and swiftly change lanes confidently. Additionally, the Hero Thriller 160R incorporates advanced safety features, ensuring a secure ride without compromising on the thrill factor. With a balance between power and control, this motorcycle offers an extraordinary blend of performance and safety.
Combining Fuel-Efficiency and Thrills:
The Hero Thriller 160R stands out in the market for its ability to harmoniously combine fuel efficiency and thrilling features. Its innovative design and engineering play a crucial role in achieving this perfect balance. Aerodynamic contours reduce wind resistance, improving fuel economy while contributing to the bike's dynamic appearance.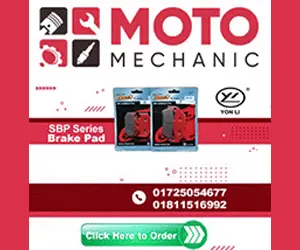 Moreover, the Hero Thriller 160R integrates cutting-edge technologies that maximize mileage without compromising on power. From intelligent fuel injection systems to efficient combustion processes, every component is meticulously designed to optimize performance and fuel efficiency simultaneously. This integration of advanced technologies exemplifies Hero's commitment to providing riders with an exceptional experience that encompasses fuel economy and thrilling performance.
Customer Testimonials and Feedback:
Owners of the Hero Thriller 160R have expressed their satisfaction with the motorcycle's mileage and performance. Riders appreciate the bike's ability to cover long distances on a single tank while enjoying a thrilling ride. The combination of fuel efficiency and performance has garnered positive feedback, highlighting the Hero Thriller 160R as a top choice for riders seeking both economical and exhilarating experiences.
The Hero redefines the motorcycle market by seamlessly blending fuel efficiency and thrilling performance into a single package. With its outstanding mileage, impressive power, and advanced safety features, this bike represents a new era of riding enjoyment. Whether you're a daily commuter or an adventure seeker, the Hero Thriller 160R offers an unbeatable experience that merges fuel efficiency and thrills, making it a compelling choice for motorcycle enthusiasts everywhere. Also If you want see Hero Thriller 160R Refresh VS Yamaha XSR 155 and Hero Thriller 160R Refresh VS Yamaha MT-15 V2 then you can click on the link.
Published by Jahid Hasan Jojo
You might also be interested in