When to change brake pads motorcycle?
Published On 12-Feb-2023 04:58am , By Rafi Kabir
When it comes to motorcycle safety, one of the most important components to maintain is the brake system. The brake pads are a crucial component that should be regularly inspected and replaced when necessary. Knowing when to change brake pads on a motorcycle can help ensure maximum braking performance and longevity of the brake system. This article outlines the signs that indicate when it's time to replace brake pads, factors that affect their wear, recommended replacement intervals, and the benefits of replacing them.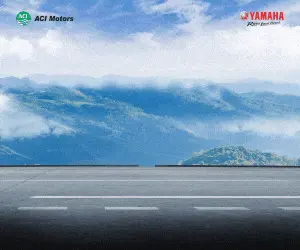 Introduction To Brake Pads In Motorcycles
Motorcycles are equipped with brakes to slow and stop the vehicle, just like cars. These brakes consist of two rotors and two brake pads that press against each other to create friction and stop the bike. Brake pads come in a variety of materials such as organic, semi-metallic, and ceramic. Organic brake pads are made from a combination of organically bound fibers (usually Kevlar) and binders, which provide excellent braking performance at low temperatures but wear quickly when exposed to high temperatures. Semi-metallic brake pads contain metal fibers and binders for increased durability and better performance in higher temperatures. Ceramic brake pads are often made with ceramic fibers, which provide superior braking performance compared to other materials but also tend to be more expensive.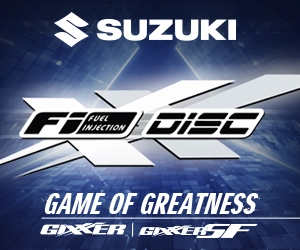 When it comes time to replace your motorcycle's brake pads, there are several factors you should consider. The type of material used in your brake pad will affect how often you need to replace them; organic brake pads typically need to be replaced more frequently than semi-metallic or ceramic ones due to their shorter lifespan. In addition, the amount of riding you do can also play a role; if you ride regularly or aggressively, then you may need to replace your brake pads more often than someone who only rides occasionally or gently. Lastly, the condition of your bike's rotors will also affect how often you need to change your brakes; if they become warped or damaged over time, then they may not be able to properly support the new brake pad material and will need to be changed sooner than usual.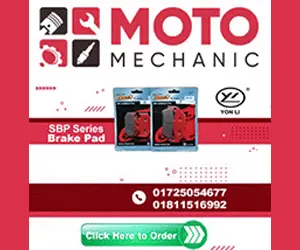 Signs That Brake Pads Need To Be Changed
One of the most important maintenance tasks for a motorcycle is to regularly check and replace the brake pads. The brake pads are responsible for helping you stop quickly, so it's essential that they are in good condition. There are several signs that indicate it's time to change your brake pads on a motorcycle.
One of the most obvious signs is when your brakes start to make squealing or grinding noises while you slow down or stop. This could be due to a worn-out pad, so if you hear this noise, it's best to get them checked out by a professional as soon as possible. Brakes tend to become less effective over time, but if your brakes start feeling spongy or unresponsive, then it's probably time for new brake pads.
Another sign that new brake pads are needed is when there is visible wear on the existing ones. You can check this by looking at the gap between each pad and the rotor. If you can see metal through this gap, then it means that either your rotors or pads need replacing. You should also look for any cracks or chips in the metal parts of the pads which could cause them to fail prematurely.
Finally, if you find that your brake pedal feels too low when depressed or takes longer than usual to return after you release it, then this could also be an indication of worn-out brake pads and they should be replaced immediately.
Factors That Affect Brake Pad Wear
The wear and tear on motorcycle brake pads can vary depending on a variety of factors. The type of terrain you ride, the frequency of use, and the quality of your pads can all affect how quickly your pads need to be changed.
Riding in wet or muddy conditions will cause more friction and heat, which can accelerate both pad and rotor wear. Riding in dry conditions will produce less heat but still cause wear over time. Additionally, riding in hilly or mountainous terrain can add additional stress to the brakes due to extra braking while descending hills.
Frequency of use is also an important factor when determining how often you should replace your brake pads. If you are an avid rider who uses their bike often, you may need to replace your brake pads more frequently than someone who only takes out their bike occasionally. This is because frequent use increases both pad and rotor wear due to increased heat buildup.
Finally, the quality of your brake pads is also important for determining when they should be replaced. Higher-quality brake pads generally last longer than cheaper alternatives, meaning that you may not need to replace them as often if you invest in higher-end models.
Overall, it is important to consider all these factors when determining when it is time to change your motorcycle's brake pads. Different riders have different needs so make sure to inspect your brakes regularly and determine what works best for your specific situation.
Recommended Replacement Intervals
When it comes to maintaining your motorcycle, one of the most important components is the brake pads. Knowing when to replace them will ensure that your brakes are in good working order and that you are safe on the road.
Replacing brake pads should be done according to manufacturer's recommendations, which can vary depending on type of bike, riding conditions and usage. As a general rule of thumb, brake pads should be replaced between 10,000 and 20,000 miles or every two years. It's important to pay attention to how your bike rides and if there is any squealing or grinding noise coming from the brakes while braking. Worn down brake pads can lead to decreased safety on the road, so it's important to keep an eye on them.
If you ride in wet conditions or off-road often, you may need to replace the brake pads sooner than recommended as wear can happen quicker due to increased friction from mud and water. The same goes for heavier riders or those who have larger engines. It is also worth checking after long journeys as intense use can cause extra wear on the pads too.
It's generally recommended that both sets of front and rear brakes are changed at the same time for consistency when braking and for maximum efficiency when stopping. If only one set needs changing then it's best practice to replace both sets together as this helps prevent premature wear on the new set of brakes down the line.
It's essential that you always check your brakes before taking a journey and follow manufacturer guidelines when replacing brake pads in order to maintain optimal performance and safety while riding your motorcycle.
Benefits Of Replacing Brake Pads
Replacing your motorcycle's brake pads regularly is an important part of proper maintenance and can prolong the life of your bike. Brake pads are essential for providing the stopping power needed to bring a motorcycle to a full stop, so it is important that they are in good condition. Replacing worn or damaged brake pads can help improve braking performance, reduce wear and tear on other components of the brake system, and ultimately save you money in repairs.
One benefit of replacing your brake pads is improved safety. Worn-out brake pads can be less effective at providing stopping power, which could lead to long stopping distances and possible accidents. Additionally, worn-out brakes may produce more noise when braking, giving drivers behind you less warning that you are slowing down. Installing new brake pads can help restore braking performance and reduce noise levels to ensure safer stops.
Another benefit of replacing your brake pads is reduced wear on other components of the braking system such as the rotors or calipers. Worn-out brakes generate more heat through friction when braking, which can cause damage to other components over time if not addressed. Replacing old brakes can help dissipate this heat more effectively and reduce the risk of damage to these components down the line.
Finally, replacing worn-out brakes can help save money in repairs by preventing damage from occurring to other parts of the vehicle's braking system due to excessive heat or wear from using old brakes for too long. Investing in a set of quality brake pads now could potentially save hundreds or thousands of dollars in repairs later on by keeping other parts in better condition for longer periods of time.
In conclusion, replacing your motorcycle's worn-out brakes on a regular basis offers many benefits such as improved safety, reduced wear on other components and potential cost savings from avoiding expensive repair bills down the road. By investing in quality brake pads now you can rest assured that your bike will have reliable stopping power when you need it most while also extending its lifespan overall.
Conclusion
In conclusion, understanding when to change brake pads on your motorcycle is essential for ensuring safe riding. Knowing the signs that indicate your brake pads need to be replaced, as well as factors that can affect their wear, can help you determine when it's time for a new set. While there are no definitive replacement intervals, experts generally recommend changing them every 8,000-10,000 miles or when the thickness of the pad has dropped below 4 millimeters. Replacing your brake pads regularly has numerous benefits including improved stopping power and lessened risk of potential damage to other parts of the bike.
I am Rafi. I always work with my hard and soul. I always try to keep up with the hopes of my superior.
You might also be interested in