Secondhand Motorcycle - 5 Things to Consider Before Buying
Published On 29-Oct-2018 08:13am , By Ashik Mahmud
For many reasons, we use to buy a used or secondhand motorcycles. It's a very common practice in our country and even in worldwide. Whatever the reasons but we needs to be concerned while buying secondhand motorcycles. Hence focusing this issue here we came with Secondhand Motorcycle - 5 Things to Consider Before Buying. Here we sorted out few considerations following those obviously you will gain more.
Secondhand Motorcycle - 5 Things To Consider Before Buying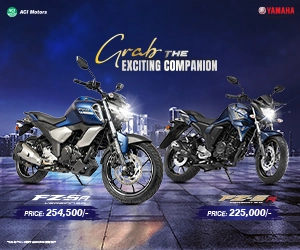 Secondhand Motorcycle - Motorcycle Condition
When buying a secondhand motorcycle the first thing you should consider that is motorcycle's condition. Both external and internal mechanical condition determines the motorcycle usage frequency, lifetime and overall condition. Therefore those determine the motorcycle present value and price.
Hence to assume the motorcycle condition or working status the best way is getting a test ride. So before buying a motorcycle you should try to get a test ride of the bike. For safety reason propose for a test ride taking the owner as pillion at selected convenient place.
Furthermore getting an expert assistance and observation is more fruitful. It also helps to determine both the external and internal condition of the motorcycle. Again it's much helpful for such kind of potential buyer who is not much known about motorcycle mechanisms.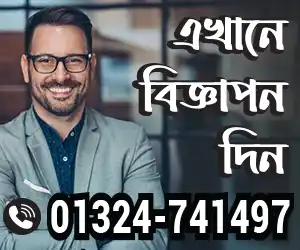 Secondhand Motorcycle - Restoration or Repair Cost
Every secondhand motorcycle or used motorcycle needs even a least amount of repair or restoration job. Sometime minor customization or modification cost also includes even the motorcycle is in mint condition. But due to a used and old machine that definitely needs some maintenance and it has its cost.
Hence while getting the test ride or inspecting the motorcycle for assuming the condition one should care this issue. That time you should try to assume which part or parts suppose to need repair or restoration.
Meanwhile try to calculate or assume overall repair, restoration and maintenance costs including customization costs. It will help you to determine your budget and stay with in that. Thus you can bargain for the price to fit within your budget and make a good deal.
Secondhand Motorcycle - Motorcycle Document Status
After assuming motorcycle's mechanical condition and restoring cost you should query for the motorcycle documents. First of all, be sure if that is registered or not. If registered then be confirmed that done dully and completed all the formalities. Be sure about the documents those are all up to date and paid all the government fees and charges.
Again if the motorcycle is not registered or in middle of the process then be confirm about the current status. If the motorcycle is not even placed for motorcycle registration process or that means it's not registered then its sensitive issue. In such case get all the related documents of registration and do that under an expert supervision.
In such case the risk level is quite high as that motorcycle already used and not registered. Therefore it requires more effort, attention and care as the delayed registration is hassle and not so easy job.
Lastly both for registered and unregistered bike, be confirm about the legality and purity of all documents. Also carefully inspect the engine and chassis numbers for further tempering. Again, don't go for final deal if the motorcycle registration & ownership is not transferable to the new owner.
Secondhand Motorcycle - Resale Value
So when you are 100% confirmed of the motorcycle ownership, registration and other related documents you can progress more. At this time you are quite confirmed about the motorcycle overall status, so you can assume the motorcycle value.
Hence, while buying a secondhand motorcycle you also should consider the resale value of certain model and brand of bike. It will help you to count the convenient and real price of that motorcycle considering current market trend. So a goo d resale value motorcycle should get more priority of buying and thus you can make a better deal.
Secondhand Motorcycle - Buying Price
So readers' lastly the issue comes with the price. Of-course specific model and brand motorcycle has its price range according to the current market. Furthermore when a buyer is confirm about the secondhand motorcycle condition, repair cost and document status it helps to deal better with the price.
Hence, when you are almost known about the motorcycle then ask the seller for the actual selling price. Therefore deal smartly according to the motorcycle condition and market situations.
Here definitely you will be in comfortable position as you are already estimated the secondhand motorcycle value and status. So whatever you deal, do that in presence of witnesses and finish the government formalities accordingly; that's it.
So readers those are the five considerations you should consider while buying a secondhand motorcycle. While you step by step follow the terms then you will gather adequate information about the offered motorcycle. In the meantime, you will be in favorable position to make the deal good.
Hence we hope you got the considerations on buying a secondhand motorcycle clearly and thus make your deal. Therefore thanks for your participation with us and good wishes for you. So ride carefully and stay safe. Thanks again.
Published by Ashik Mahmud
You might also be interested in