What You Will Do If Motorcycle Document Lost In Bangladesh?
Published On 07-Mar-2017 04:29pm , By Saleh
Guys suppose your motorcycle document somehow lost in a consequence. So what you will do in such case? Yes, many of us have faced such situation in his or her riding life.
Therefore we also faced the queries on this matter. In sequentially we are herewith the answer under what you will do if motorcycle document lost in Bangladesh?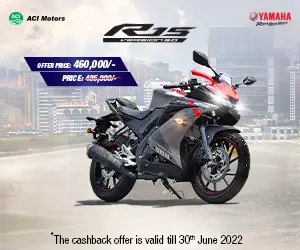 First we should make clear as here we are talking about the motorcycle documents which are necessary to ride motorcycle legally on the road.
We are talking about the registration certificate, tax token and insurance documents. So if those or one of those somehow lost or stolen then what you should have to do here is the discussion on that. So let's head in.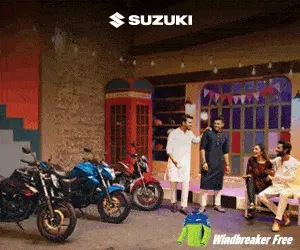 What You Will Do If Motorcycle Document Lost In Bangladesh?
If Motorcycle Document Lost – The Insurance Paper
When any of motorcycle document lost the first step for the owner is making a GD (General Diary) in nearest police station. For insurance document it's not mandatory as in the case of motorcycles insurance Certificate is only an official formality. It carries no value in real even facing any accidental situation.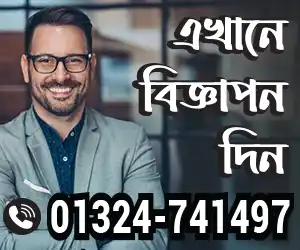 Therefore if the insurance document lost you can claim the duplicate copy from the related insurance office. In such case if you want to claim for duplicate you have to submit there police GD copy in evidence of lost.
But it is easier to get new insurance paper rather than getting duplicate copy. And getting a new insurance paper doesn't cost much you know.
If Motorcycle Registration Certificate Lost
A motorcycle registration certificate is the most valued motorcycle document for riding legally on the road. If somehow it lost then immediately owner have to make GD at the nearest police station. Please don't do delay on getting the GD.
After getting the GD copy you have to apply for duplicate registration certificate to the related BRTA office (Source). You can't apply to any other BRTA rather than the related BRTA where the bike registered.
You have to collect the duplicate registration form, specimen signature form and money deposit form BRTA. Get the forms dully filled by required information of bike and owner.
Then get the fees amount marked on the deposit form by BRTA official for correct amount of deposit. Then deposit the fees to the related bank or booth and get the computer printed deposit slip.
When depositing fees for duplicate registration certificate owner may have to deposit other fees if there any due shows. It occurs in case of older registered bike with paper registration certificate and which have no RFID number plate.
In present it is mandatory to get smart card registration certificate and RFID number plate for all type of motorcycle. So BRTA software shows those fees due under such registration account.
So when depositing fee if such due shows under that registration number you should have pay that. Again get marked all the related fees accurately from BRTA official in deposit form.
Hence another thing is you have to get clearance certificate from related traffic office. They will give you clearance certificate if you have no traffic related case on that vehicle.
Therefore getting GD copy, bank deposit slip and traffic clearance you have to submit your papers at BRTA. So here is the list below of the related documents to make your application.
Application Submission for Motorcycle Duplicate Registration Certificate
For the submission of application for duplicate registration certificate for your motorcycle arrange the following papers and documents.
Dully filled duplicate registration application form.
Dully filled owner particulars specimen signature form.
Motorcycle owners 3 copy of stamp size photograph.
In case of institutional owner a formal application for duplicate certificate on that institute letterhead pad. Also put the specimen signature and detail address.
Fees deposit slip
Police GD copy.
Traffic clearance copy.
If available, copies of tax token and lost registration certificate.
Therefore after arranging all the documents submit the same at related BRTA official desk. After a certain period of submission of your documents you will be notified through mobile phone massage and instruct for the necessary steps and status.
Considering duplicate registration certificate, digital registration certificate (DRC), and RFID number plate you will be notified your further activity individually.
BRTA gives all the updates and instructions through mobile massage. So no worry just wait for the massages and respond as instructed.
If Motorcycle Tax Token Lost
In case of motorcycle tax token lost then get the police GD for that. If other documents of motorcycle lost you can mention all in same GD.Then get the traffic clearance certificate from traffic office and submit the documents at BRTA office.
Related BRTA office is individually capable to give you the print of duplicate tax token. If your application and documents are ok then they will give you the duplicate print of Tax Token instantly. It requires no additional charges or fees.
So guys here were all about out discussion on getting duplicate documents for motorcycle. Wish at least we could give you the idea about your steps if somehow your motorcycle documents lost.
The process was previously quite puzzled and hassle full. But this days it got easier but still it time-consuming. But keep patience and follow the procedure.
Therefore we encourage you to do this job at your own. We also encourage not to make any unauthorized transaction for help from any of official or non official of BRTA.
Just do it your own. Therefore thank you all for participating in our topic what you will do if motorcycle document lost in Bangladesh. Feel free to join in discussion or put your query.
FAQ- Frequently Ask Question
1. Is US driving license valid in Bangladesh?
Ans: The U.S. Embassy, Dhaka, is not allowed to issue a driver's license to U.S. civilians.
2. How old do you have to be to obtain an IDP?
3. Which address do you use on the IDP application form?
For further updates keep visiting our website and subscribe to our BikeBD Youtube channel, and also eye on our BikeBD Facebook Fanpage. See you soon with the latest discussion, review & news.
See Available Motorcycle & Scooter Brands in Bangladesh
See All Updated Motorcycle & Scooter Prices Here
See Nearest Motorcycle & Scooter Showroom Addresses To You
Related Article You May Like:
Read By Category:
You might also be interested in