Major Problems of Bikers In Bangladesh
Published On 30-Apr-2017 05:37pm , By Saleh
Few weeks back Team BikeBD was invited at ATN News TV program 'Young Nite'. It was a program for young people to share their thoughts about a particular tropic. The program was attended by me & Suvro Sen. Our topic for the day was Biking Safety & through the voice of many other bikers in Bangladesh we tried to voice up the Major Problems for Bikers in Bangladesh.
Bangladesh is a small country where on average per year 225,000 units of bikes are sold (data from the past 4 years). In that TV program me & Survo tried our level best to explain some of the problems which bikers faced in Bangladesh on behalf on Bikers in Bangladesh. [embed width="640" height="480" ]https://www.youtube.com/watch?v=qlosSQ8khpw[/embed] Also many commented on our Official Facebook Page & Facebook Group about the major problems which they thing needed to be solved very soon. Here are some of the problems which we will discuss here:
High Tax on Motorcycles: Currently the tax for CBU motorcycles are 151%, for CKD Motorcycles 128% & for the companies who will go for progressive manufacturing will pay a tax of under 100%. That is very high in Bangladesh standard. In India Bajaj Pulsar cost 75,000 Rupee same bike in Bangladesh cost 177,000 BDT! If Indian price is converted back from Rupee to Taka it shouldn't cost more than 96,000 BDT. It will be of great help if the government brings down the tax on Progressive manufacturing under 50-60 %, so that every household can own a small motorcycles which will help to boost the economy & also it will lower down the pressure on public transport and people won't be harass by CNG or rickshaws.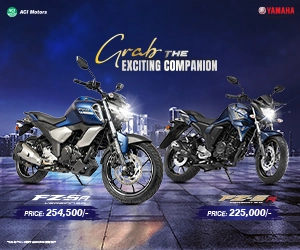 CC Limit Barrier: Am not sure any other countries in the world have this or not but in Bangladesh due to silly reasons of safety we don't have permission to ride motorcycles over 155cc, which is a shame as 155cc is consider as commuting segments and most of the exclusives bikes comes after 200cc. Yes I admit the road condition in Bangladesh are not suitable for 600-1000 cc motorcycles but I think we have roads enough good or big to compensate for 250cc motorcycles, so instead of just giving us a 10cc increase it will be great is government gives us permission for bikes for up to 250cc.
Hassle at BRTA: For license or for motorcycle documents the bikers always face huge hassle at BRTA Office, for instant the registration fees for a 100cc motorcycle is 10,500 BDT but sometimes on average a biker give bribe of over 4-5 thousand to get the work done and procedure for license is too complicated & time lengthy, as these days after you get the learner license the main exams sometimes comes after 3-4 months later which isn't good as during this time the biker can't move freely even after having a bike.
Police harassment: One of the major issue, if anything happens in Bangladesh the blame always goes on the bikers, most noticeable that daily lots of bikers are stopped on road for checking their license and registration but we don't see that many buses or human hawlers stopped as we know most of the drivers there don't have a license or have car registration. I don't mind that bikers are checked but they don't even it out with other vehicles.
Quality & cost of fuel: On average a biker uses more fuel per month then most cars in Bangladesh does which runs on CNG gas, but we are paying a very high price for the fuel and 95% time we don't get the best fuel. Currently most of the bikes that are in Bangladesh required RON 90+ fuel but sadly it is very tough to get fuel over RON 85. For low quality fuel the engine of the bike gets damage very early hence increasing the costing for a biker in reparing after 2 years. It is required that the government maintain their test for low quality fuel & they need to try to bring the cost of fuel around 65-70 BDT comparing the price of international market.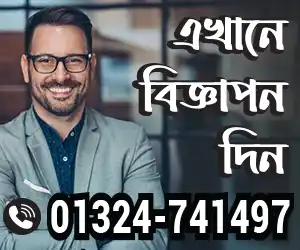 Parking Priority: Most of the top office buildings don't have motorcycle parking space, we biker also pay road tax like cars or buses but sadly we are neglected & if we park our bikes on the road then heavy fines are given for illegal parking so it will be a great help that most high rise buildings have separate space for motorcycle parking like they have in Bashundhara City.
Companies to provide helmet with bikes: Some companies in Bangladesh provides a helmet with the purchase of their motorcycles but it is something which needed to make mandatory in Bangladesh, so that with the purchase of a motorcycle a biker must get a full face good branded motorcycle helmet which might worth some 2-3 thousand. These will ensure the safety of the biker & also it will help the companies to get some branding.
Police needs to be more active to stop border cross bikes: In may border area in Bangladesh like Comilla, Jessore & Sylhet you can purchase a Border Cross Pulsar under one lac. This is not good for the bike companies who are investing heavily in Bangladesh & neither for the government as they are losing huge amount of taxes, so by making the BGB more strong with the help of local police these types of things are needed to stop hence it will also help the bikers to buy authentic motorcycles from the dealers.
Rules to be made that the bikers have to register the bike before it comes out of showroom: This thing is applied in Indonesia, Thailand & India, in those countries they bring the bike out straight out of showroom with the registration number plate, this helps to ensure safety for the nation as if any crime happens it will be easy to track the motorcycle & at the same time the biker who will buy the bike will be able to move freely with his bike.
BRTA process needed to be fast: In many countries you get the motorcycle registration number on that particular day when the company or bikers submits all the necessary documents but in Bangladesh it takes between 7-21 days. BRTA needs to work fast by having young energetic people in the office & also it is the duty of Bangladesh government to make sure that all types of illegal works are stopped inside the BRTA office.
Safety for bikers in Bangladesh: I have seen these types of things very little but if the police becomes more friendly to the bikers & make me aware of the problems they will face if the bikers don't follow traffic rules properly & wear helmets then the gap between bikers & police officers will be lowered & they will help each other out.
Impose heavy fine breaking traffic rules: I admit that we bikers are no angel, bikers in Bangladesh does create lots of problems for the people, especially for the pedestrian but one of the biggest reason is that the punishment or traffic penalty for a crime is very less. For example: if any rider is caught without license then the maximum punishment he gets is 500 BDT of fine, if he rides without helmet then the fine is only 300 BDT & if he rides when the lights are red or comes from wrong direction the fine is 500 BDT. If these fines are increase to a value of 2000 – 3000 BDT then I think many bikers will think twice before breaking the rules.
Highway safety for bikers in Bangladesh: On the highway the truck & bus drivers drives very recklessly & most of the time they don't count bikers as living creatures, most of the highway buses don't have proper fitness or documentation & not to mention driving license. If the highway police take more proper action against the reckless drivers on the highway it will be a great help for the bikers. Over the past 4 years I have seen many bikers going to tour or to their hometown with motorcycles; we can see that number raising more during the Eid festival in Bangladesh. It is the job of the government to ensure safety on the roads of the bikers.
To me motorcycle should be a daily need product just like mobile phone. In India almost more than 50% household own a motorcycle, something which is needed very soon in Bangladesh hence it will improve the economy in Bangladesh, save time & you get to enjoy the wind. These are some of the Major Problems for Bikers in Bangladesh, there are many more which many individual bikers faces in his daily life. I know the government can't solve all the problems at a time but if they can take one problem at a time then Bangladesh will be a very good place for the bikers.
For further updates keep visiting our website and subscribe to our BikeBD Youtube channel, and also eye on our BikeBD Facebook Fanpage. See you soon with the latest discussion, review & news.
See Available Motorcycle & Scooter Brands in Bangladesh
See All Updated Motorcycle & Scooter Prices Here
See Nearest Motorcycle & Scooter Showroom Addresses To You
Related Article You May Like:
Read By Category:
You might also be interested in